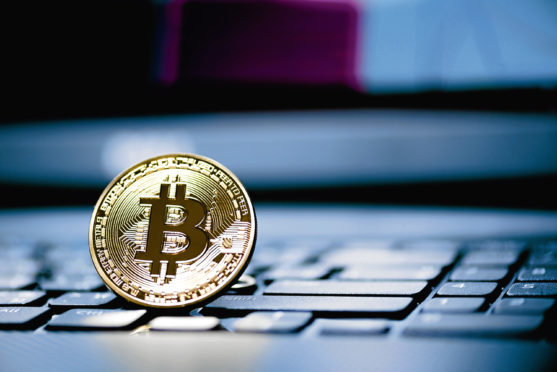 Cryptocurrencies are all the rage at the moment. Ian Forsyth tries to decide if they are the future for finance . . . or a very big bubble that's about to burst.
Virtually no one on the planet had heard of cryptocurrencies only a decade ago.
However, as their popularity has surged, nearly all investors seem to be discussing the merits and drawbacks of Bitcoin and its rivals.
This increased focus is mainly driven by price volatility – the possibility of making or losing a fortune virtually overnight.
Many lucky people got rich from investing early in Bitcoin, but untold numbers who invested at the wrong time have lost their shirts.
Cryptocurrencies have polarized opinions.
Followers say they will eventually replace conventional currencies, but doubters say they are a financial "bubble" destined to crash and burn.
So what is a cryptocurrency?
It is described as a digital currency that is created and managed through the use of advanced encryption techniques known as cryptography.
In the last decade, the price of Bitcoin rocketed from just pennies to an astonishing £14,000-plus before last Christmas.
But it then tumbled to less than £4,600 in February following fears of increased regulation and the possibility of trading bans.
The price has since rallied, but anyone who invested at the pre-Christmas peak will still be nursing massive losses.
One attraction of Bitcoin is it can be used to move money around the world with relative anonymity.
Yet it also comes with many risks for investors in addition to big price drops – threats such as falling victim to hackers.
Bank of England Governor Mark Carney was blunt in recent comments on Bitcoin. He said it had failed as a currency measured by standard benchmarks, and is neither a store of value nor a useful way to buy things.
"It has pretty much failed thus far on . . . the traditional aspects of money. It is not a store of value because it is all over the map. Nobody uses it as a medium of exchange."
But Mr Carney said the cryptocurrency's technology may still prove useful as a way to verify financial transactions in a decentralised way.
One of the world's best-known investors, US billionaire Warren Buffett, has forecast that the recent craze over Bitcoin and other cryptocurrencies won't end well. "In terms of cryptocurrencies, generally, I can say with almost certainty that they will come to a bad ending. When it happens or how or anything else, I don't know," he added.
Media coverage and public interest in Bitcoin and its rivals shows no sign of abating.
The merits of cryptocurrencies have even started cropping up in conversations with taxi drivers.
Maybe we should remember an old investing adage that, when somebody you wouldn't expect is talking about investments, then it's time to sell.
Unfortunately none of us have a crystal ball to see what the future will hold for Bitcoin and its rivals.
gh gh gh gh gh