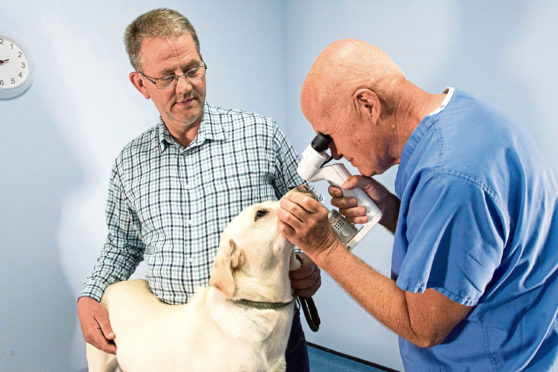 Researchers believe a pioneering Highland project to gather information about cancers among dogs in Scotland could improve prevention and care and help efforts to combat human forms of the disease.
A group of organisations and animal health companies have joined forces to explore the creation of Scotland's first canine cancer registry.
The proposed database would be used to identify risk factors and trends in incidences of cancers as well as geographic distribution and survival rates.
Similar registries in other parts of the world have helped research into human cancer by pinpointing early warning signs revealed first in the animal population.
Scotland's Rural College (SRUC) has been given £15,000 for the project from the Collaborative Campus Challenge Fund of Highlands and Islands Enterprise (HIE). The fund was launched earlier this year to back new life sciences developments at Inverness Campus.
The college is working with Scottish Vet Referrals, Oncology Referrals, Bridge Pathology and the University of the Highlands and Islands (UHI) on the year-long feasibility study.
Inverness-based SRUC epidemiologist Aaron Reeves said: "A cancer registry for dogs in Scotland would provide an evidence base that could be used to improve care for animals with cancer and to inform canine cancer prevention.
"Companion animal cancer registries elsewhere in the world have been used to investigate factors that influence the health and wellbeing of animals and humans, by exploring common risk factors and in some cases identifying early warning signs that appear first in the animal population."
He continued: "This initiative draws on experience from vets, researchers, and businesses in the Highlands, and takes advantage of the scientific expertise in data-driven population health research that we have developed at the SRUC in Inverness."
The researchers plan to develop a stakeholder network to encourage uptake of the concept by vets.