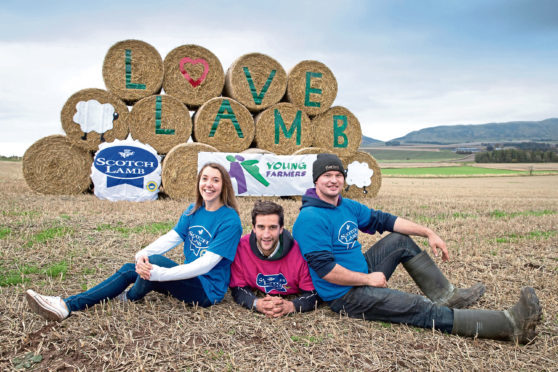 The young farmers' bale art competition which caught the imagination of the public as they drove past fields decorated with giant straw sculptures last autumn, has been relaunched for a second year.
Giant cows, Bill and Ben The Flowerpot Men, teddy bears, clowns and steam engines were among the entries in last year's challenge to create bale art that celebrates the Scotch lamb brand and raises money for the STV Children's Appeal.
This year the challenge will coincide with a nine-week promotional campaign to encourage Scottish consumers to enjoy more Scotch lamb.
The campaign has been backed by £200,000 of funding from the Scottish Government and for the first time it will include TV advertising alongside radio, print, digital and billboards.
TV presenter Lorraine Kelly, who is a trustee and supporter of the STV Children's Appeal, will judge the entries and select the overall winner.
She said: "I had the pleasure of judging this competition last year and was overwhelmed by the creativity and diversity of the bale art structures.
"I can't wait to see the entries this year."
Kinross farmer David Lawrie, who is Scottish Association of Young Farmers Clubs (SAYFC) chairman this year, said: "It's great to be working once again with QMS on our iconic bale art, promoting Scotch Lamb and Young Farmers across Scotland."
Fans of the art are encouraged to show their appreciation by donating to a JustGiving page, with all proceeds going to the charity which supports children and young people affected by poverty in Scot-land.
Quality Meat Scotland marketing director Carol McLaren said: "Don't forget to look out for the blue Scotch Lamb PGI logo that will be popping up in fields across Scotland during the competition when purchasing lamb in your local butchers or supermarket."
To make a donation to the STV Children's Appeal visit: www.justgiving.com/fundraising/baleart2018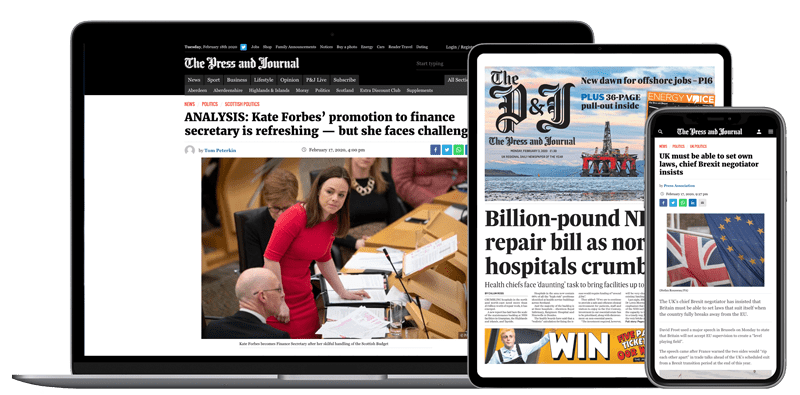 Help support quality local journalism … become a digital subscriber to The Press and Journal
For as little as £5.99 a month you can access all of our content, including Premium articles.
Subscribe