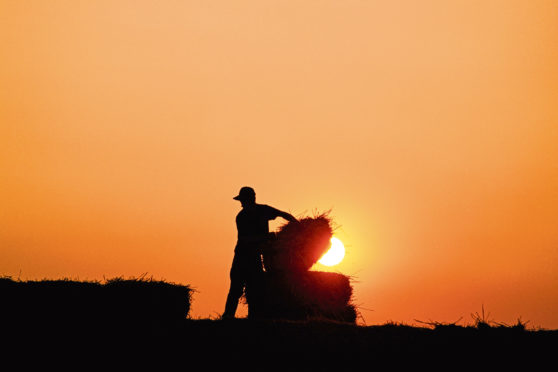 Forestry, fishing and agriculture remain the most dangerous sectors to work in, according to the Health and Safety Executive (HSE).
Figures show 147 workers were fatally injured in Great Britain between April 2018 and March 2019. This includes 29 in Scotland – up from 17 in 2017-18 – and is six more than last year.
Fatalities in the agriculture, forestry and fishing sectors were up to 32, from 29 in 2017-18, while the number of fatal accidents in the construction sector was down to 30, from 37.
The figures reveal those working in agriculture, forestry and fishing are 18 times more likely to be involved in a fatal accident than the average across all industries.
"These statistics also remind us that, in certain sectors of the economy, workplace deaths remain worryingly high," said HSE chairman, Martin Temple.
"Agriculture, forestry and fishing accounts for a small fraction of the workforce of Great Britain, yet accounted for more than 20% of worker fatalities in the last year. This is unacceptable and more must be done to prevent such fatalities taking place.
"Whatever the sector, we should remember that any change in numbers provides little comfort to the family, friends and colleagues of the 147 whose lives were cut short this year while doing their job."
The three most common causes of fatal injuries at work were falling from height, being struck by a moving vehicle, and being struck by a moving object. NFU Scotland said one injury or death on Scotland's farms or crofts was one too many.
The union's president, Andrew McCornick, said: "We know farms and crofts are fantastic places to live and work on, however, we also know they can be dangerous places.
"Scotland's farm safety record continues to be poor. Farm safety is something that should be a priority for everyone working and living on the farm.
"As part of Farm Safety Partnership Scotland we are working as an industry to reduce the death and injury toll of those working in Scottish agriculture."