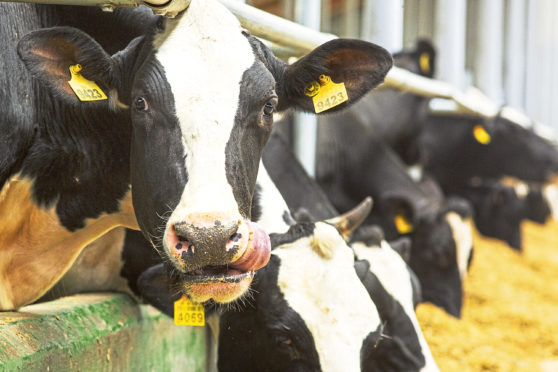 Muller has cancelled a planned increase to the price it pays farmers for their milk.
The dairy giant has blamed Covid-19 market volatility and a "rapid decline" in returns from commodity dairy products for the move.
It had planned to give farmers an extra penny for every litre of milk they produce from May 1. This has now been cancelled and the firm's standard litre milk price has been frozen at 26.25p per litre for May and June.
However, the majority of Muller suppliers in the north will receive 24.5p a litre, once a haulage cost of 1.75p a litre is applied. This was introduced when the company shut its Aberdeen processing plant in 2016.
"The coronavirus challenges facing the dairy sector are well known and as we head closer to the Spring flush when farm milk production peaks there is more milk being produced on farms than there are markets for it," said Muller's operations director, Rob Hutchison.
"This is having a profound effect on the value of dairy products like bulk cream and butter."
He added: "Our core focus on the retail sector and determination to maintain our obligations to feed the nation will continue and while we are not immune from dramatic dairy market changes, we aim to provide as much stability as we can during this extraordinary period."
Coronavirus market disruption has led to some producers having to throw milk down the drain as their processors have no home for it following the closure of cafes and restaurants.
Farm leaders have repeatedly called for government intervention to stop producers going out of business, while the Royal Association of British Dairy Farmers has created an online portal for farmers to log daily losses as a result of Covid-19.