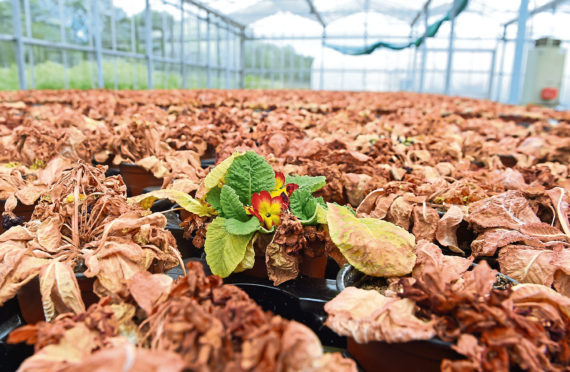 Farm leaders have slammed the UK Government for failing to provide compensation to ornamentals growers whose plants were left to rot with no market when garden centres were closed due to Covid-19.
In a letter to the NFU south of the border, Defra Minister Lord Gardiner said offering compensation to ornamentals growers would not deliver value for money for the public and growers should instead access other support measures such as coronavirus business interruption loans.
Union horticulture board chairman Ali Capper said the impact of the virus would leave many plant- growing businesses in debt for years to come.
She questioned Lord Gardiner's comments about value for money and said the sector was worth £24.2 billion, employed more than 568,000 people and contributed £5.4bn in tax revenue every year.
"At the same time, our key competitors are being given the support that not only helps them survive but gives them the confidence to invest for the future," added Ms Capper, in reference to a 600 million euro (£539m) aid package being given by the Netherlands government to its growers.
"The Defra decision seems completely counter- intuitive at a time when the UK is looking to take back control and when improving the UK's biosecurity is more important than ever."
NFU Scotland horticulture chairman James Porter, who runs a soft-fruit farm near Carnoustie in Angus, described the UK Government's decision as "galling".
He said: "When EU member states that directly compete with us have been given aid, the lack of it here will weaken our competitiveness, impact on the ability to invest in this vibrant sector and slow our recovery."
Last month Nairnshire ornamental grower Donald Green said lockdown and the closure of garden centres had cost his business around £1m as a result of waste and lost sales.
His Green For Grow business employs 30 people and specialises in supplying bedding plants and alpines to 90 independent garden centres, nurseries and shops across Scotland.