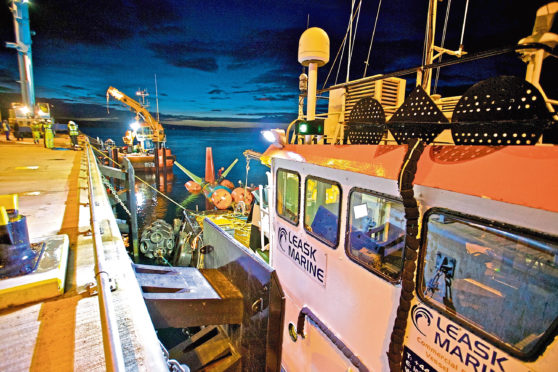 An Orkney company is aiming to create a global first with a £1.5 million project to develop a new submersible drilling rig for use in the offshore renewable energy sector.
Easily transportable and capable of operating in turbulent sea conditions, the unit Leask Marine intends to design, manufacture and test would be the first of its kind and size in the world.
The project has received backing from development agency Scottish Enterprise (SE), with a £488,688 Smart:Scotland research and development grant.
Leask Marine, which employs 38 people in Kirkwall, has also bought a 98-ft Numitor mobile marine test platform (MMTP) and other equipment with the assistance of a £70,000 grant from Highlands and Islands Enterprise (HIE).
Company founder Dougie Leask said: "The Numitor is a welcome addition to our fleet of vessels which provides a boost to our business and will enable us to recruit new jobs.
"We look forward to developing the R&D project, which will help us achieve our international ambitions."
Orkney, home to the world's first grid-connected wave and tidal test site, the European Marine Energy Centre (Emec), has played a key role in the development of offshore renewable energy.
HIE area manager Graeme Harrison said: "Orkney has become the global epicentre of marine renewables research based around Emec and this has led to the development of a skilled and experienced local supply chain.
"The availability of an MMTP … will be a complementary service to the innovative drilling rig being developed by the company and will cement its position as an important supply chain partner in this sector, further strengthening Orkney and Scotland's global reputation."
Michael Cannon, head of innovation grants and open innovation, SE, added: "Leask Marine is a fantastic example of an innovative company with global ambitions. Increasing business innovation is critical to maintaining Scotland's competitiveness and helping companies compete in the global marketplace."