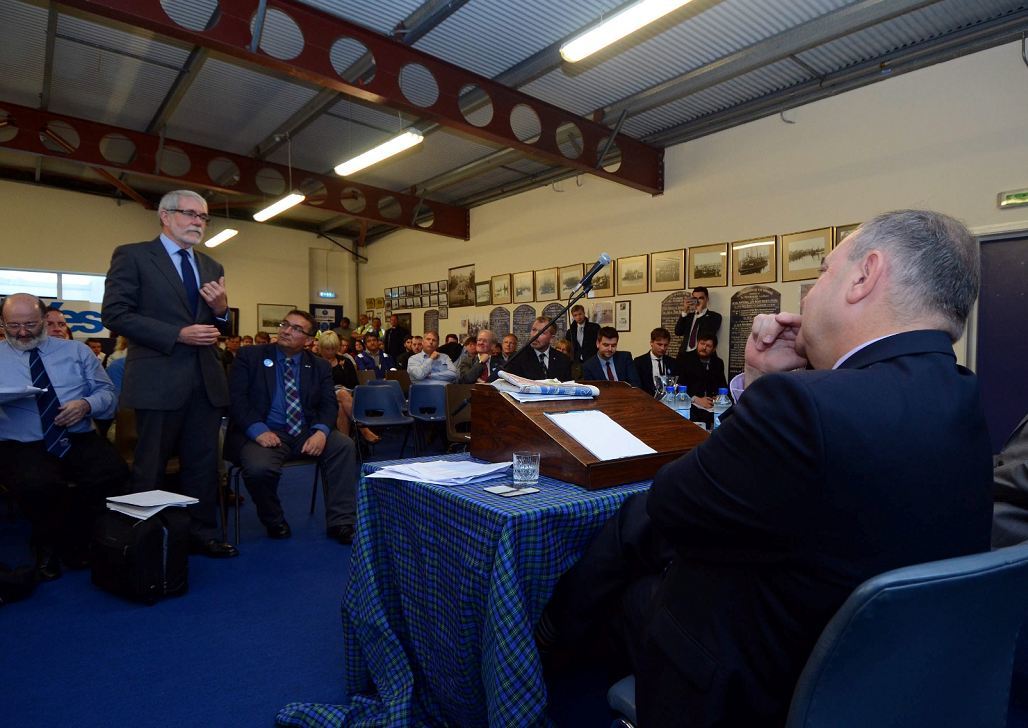 A top fishing leader accused Alex Salmond of intimidation during a heated clash on what independence would mean for Scots skippers.
Scottish Fishermen's Federation Chief Executive Bertie Armstrong drew an angry response from the first minister at an event in Peterhead yesterday after suggesting the fleet faces a potential 30% quota cut in the event of a Yes vote.
Mr Salmond said there was "no justification" for the claim as the pair re-ignited their ongoing spat over what Mr Armstrong suggested were SNP plans to restrict access to Scottish waters if the country was denied EU membership.
The SFF drew its conclusions from a speech Mr Salmond made in Bruges earlier this year.
When the SNP leader wrote to Mr Armstrong describing the interpretation as "ridiculous", the fishermen's leader said the first minister had sought to pressurise and intimidate him.
He repeated that claim yesterday after Mr Salmond suggested he had been overly sensitive on the matter.
"You are the first fishing leader in my entire experience who has ever told me they felt pressurised or intimidated by a letter I sent," Mr Salmond told him in front 50 leading industry representatives.
"Maybe there has been a change in the types of leader that this industry has. But I can't think of anybody over the past quarter of a century who would have felt intimidated by a letter.
"I can tell you this, in the hard circumstances that you as a fishing leader have to go into, the tough negotiations, it's best not to feel intimidated when you go into these negotiations. Because you represent an industry which needs to be represented in a hard, strong fashion.
"That's why I don't take kindly to your attempts to reinterpret my speech in Bruges as you have already done. And I am entirely justified in pointing that out to you honestly in a letter."
Mr Armstrong hit back, claiming Mr Salmond had suggested he lacked backbone.
"I didn't make an interpretation of what you said. What you said was perfectly plain. I asked you what you meant," he said.
"Your response was an attempt at intimidation – and you've just done it again in trying to infer that there is a lack of backbone in (my) representation of the fishing industry.
"That is absolutely not correct, and you will accept that I won't take that."
The men clashed as Mr Salmond returned to the Buchan port – a town he represented at Westminster for 23 years – to outline his plans to make the fishing industry a "priority" in an independent Scotland.
He said it was "ludicrous" that the landlocked countries of Europe, such as Slovakia, Austria and Luxembourg, can speak on EU fisheries policy, while Scotland currently cannot.