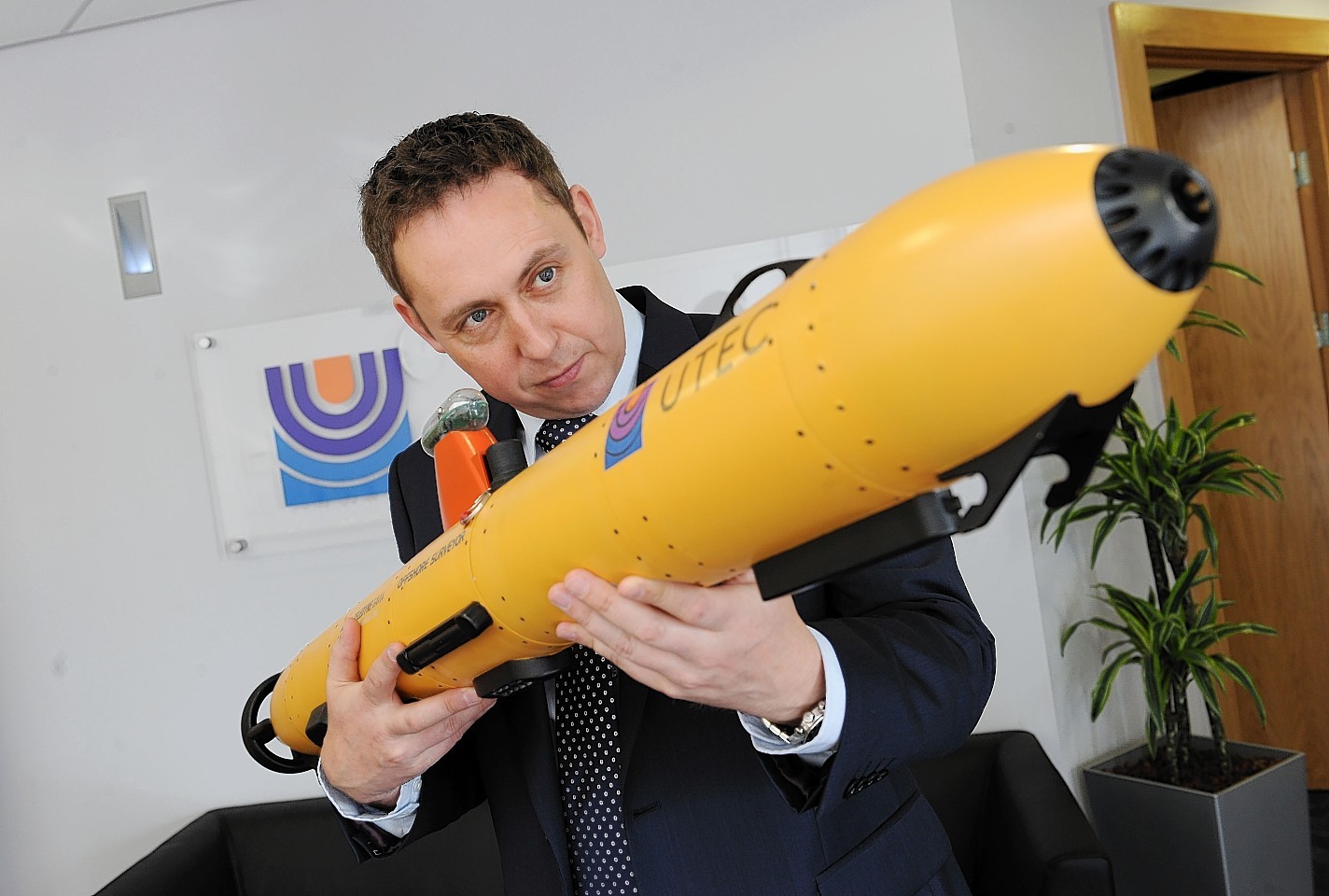 The Utec group of companies, which provide survey services in energy and other markets, enjoyed a 51% jump in profits in their last full trading year before being taken over.
Utec has its headquarters in Houston, Texas, but the holding company, Utec International, is registered in Aberdeen.
The businesses were recently snapped up by Norwich-based subsea service group Acteon for an undisclosed sum.
Accounts just released by Companies House show Utec International, whose subsidiaries include Aberdeen-based Utec Survey Construction Services (USCS), made pre-tax profits of £6.6million in 2013, up from £4.4million the year before.
Turnover for the latest period was £51.5million, compared with just over £45million previously.
A bosses' report with the accounts said: "The Utec group is focused on achieving its primary mission of providing geospatial data collection, processing, metrology and data management services to enable critical decision-making for its clients.
"The company has a strong balance sheet to support growth initiatives due to an investment made…in 2010.
"Results from continuing operations for 2013 were satisfactory, with earnings before interest, taxation, depreciation and amortisation of approximately $14.5million (£8.9million)."
Utec acquired Livingston-based Star Net Geomatics for £3.8million during the period.
Acteon announced its acquisition of Utec earlier this month, saying it improved its offering to contractors and oil companies wanting "comprehensive external support for their assets in terms of data gathering, analysis and interpretation in order to operate competitively in the integrity and maintenance fields".
It added: "Acteon will also engage Utec's geoscience capabilities in developing an extended suite of value-creating subsea services.
"Complementing the expertise of NCS Survey, another Acteon company specialising in the survey and positioning arena, Utec will continue to develop its global survey and positioning capabilities across the life-of-field in sectors including construction support, rig moves and all subsea survey applications."
The deal is subject to regulatory approvals and sees Martin O'Carroll, who co-founded Utec in 2005, staying on as chief executive.
Accounts for USCS show pre-tax profits of £212,455 in 2013, sharply down from £893,872 the year before.
Turnover in the latest period was £6.9million, against just over £8million previously.
Utec International employed 358 people on average last year, including 51 at USCS.