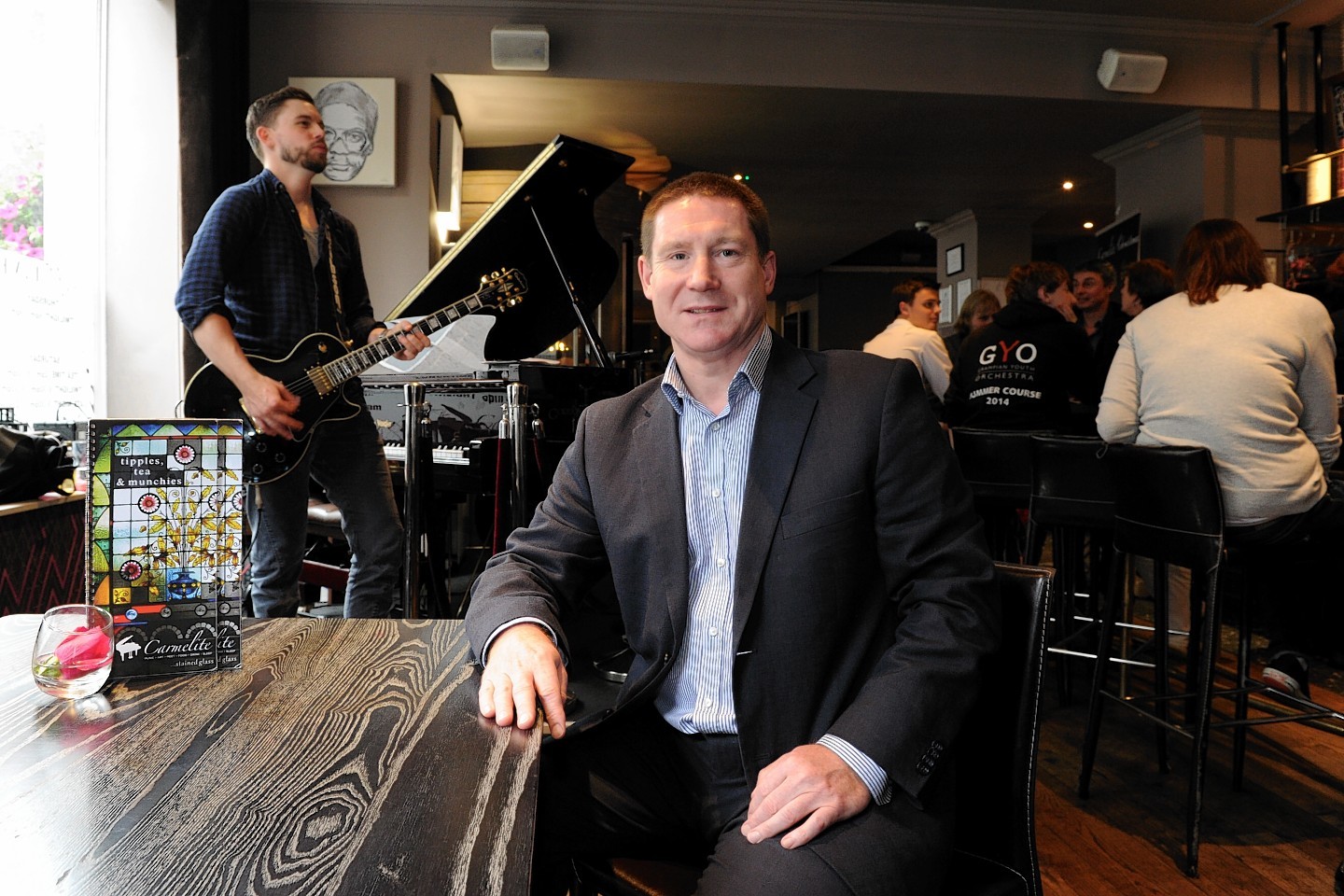 Aberdeen hotelier Gary Atkinson is making plans for a new venture in Glasgow after securing a £5.8million refinancing package and buying out his business partner.
Mr Atkinson is now in full control of Next Level Group, the firm behind the Carmelite Hotel, following his acquisition of a 66.5% stake in the business from private investor Andrew Chandler.
The value of the deal was not disclosed but it was supported through the new arrangement with Royal Bank of Scotland (RBS), which said yesterday its financial backing would also help to pay for further investment in the Carmelite and expansion into Glasgow and other "key sites".
Mr Atkinson said: "Not only does the transaction provide a successful exit for Mr Chandler, who has been hugely supportive in the growth of the business over a number of years, but allows the management team to further develop the considerable success of Carmelite in Aberdeen.
"It will provide a platform for a development in Glasgow in the context of an exciting growth in hotel and leisure opportunities in the city."
Graeme Wishart of the RBS corporate and commercial team in Glasgow said: "We are delighted to support Next Level Group on this funding arrangement.
"The Scottish hotels sector is enjoying strong growth just now and this move will enhance the market in two of the country's biggest cities.
"We look forward to working with Gary and his team in the future."
The acquisition deal was structured by Consilium Chartered Accountants, with Macdonald Henderson acting as lawyers for the buyout team. Brodies acted for RBS, with BTO representing Mr Chandler.
Consilium corporate finance partner John Blair said: "Having worked with Gary over a number of years, we are delighted to have assisted him in reaching this important milestone in the development of the group."
Macdonald Henderson managing director David Beveridge added: "The buyout represents the culmination of many years of dedication and hard work by Gary and the Next Level Group.
"We are delighted to have worked with Gary throughout that journey, which represents a justifiably confident step in a radically improving hotel and leisure market."
Brodies partner Neal Richardson praised Next Level for seizing its opportunity in "Scotland's dynamic leisure sector".
The Carmelite, in Stirling Street was the brainchild of Richard Muir, a former UK managing director at catering giant Sodexo, and opened in 2006 after a major revamp of the old Grampian Hotel. Mr Muir sold his stake two years later.
Previously the Imperial Hotel, the building dates back to the 1820s and was reputed to be Aberdeen's finest hotel during the city's seafaring heyday.