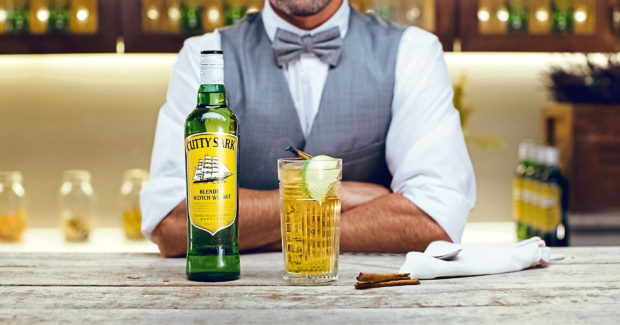 French drinks giant La Martiniquaise-Bardinet has swooped to buy one of Scotland's most iconic whisky brands.
Scottish drinks group Edrington said yesterday it had agreed to sell Cutty Sark to Paris-based La Martiniquaise-Bardinet, which already owns Glen Moray Distillery in Elgin and a grain distillery, Starlaw, in Bathgate.
The value of the deal, which is expected to complete within a month, was undisclosed.
Glasgow firm Edrington – whose whisky portfolio includes such noted brands as The Famous Grouse, The Macallan and Highland Park – acquired the brand in 2010 in a deal worth nearly £38 million.
The company said earlier this year it wanted to sell part of its whisky business to focus on premium brands.
Named after the 19th Century, Clyde-built clipper ship now on public display in London, Cutty Sark is blended from mainly Speyside malts and was once the best-selling Scotch in the US.
Its popularity rose during the prohibition years in America, when smuggler Bill McCoy launched its reputation as "the real McCoy".
The whisky has appeared in a raft of Hollywood movies, including Raging Bull and Goodfellas.
Whisky blender Robertson & Baxter, which is now a dormant subsidiary of Edrington, became the sole supplier of Cutty Sark in 1936.
Edrington chief executive Ian Curle said: "Cutty Sark has been a worldwide whisky icon for the last 90 years. We are pleased to be transferring the brand to La Martiniquaise-Bardinet and know that it will thrive under their ownership."