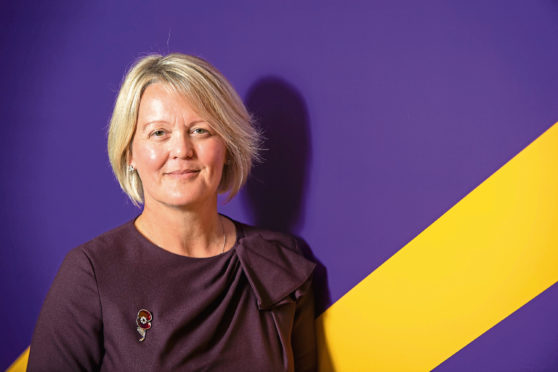 New Royal Bank of Scotland (RBS) chief executive Alison Rose unveiled a senior management reshuffle during her first day at the helm of the Scottish banking giant.
Ms Rose, who has taken over the hot seat from Ross McEwan, also set out her plans for the future of RBS.
These included a commitment from the bank to play its part in tackling climate change, while it will also strive to "make a real difference to people's lives", she said.
Her elevation to CEO, with a £1.1 million salary, comes after more than 26 years at RBS and in the same month she turns 50.
In a message to the group's 70,000-plus employees, Ms Rose said: "I will be looking for everyone to focus their efforts on what we are here to do – helping people, families and businesses achieve their goals."
Paul Thwaite and Peter Flavel are the new CEOs for commercial and private banking respectively, with these two areas of banking being split into separate businesses.
Olly Holbourn – already working closely with Ms Rose on the group's future plans – has new duties in his role as director of strategy, while Rob Whittick has been appointed director of the office of the chief executive.
Ms Rose said: "We will deliver a dynamic, confident response to the challenges we face, and build a purposeful bank that is trusted by its customers, plays its part in society and delivers for its investors."