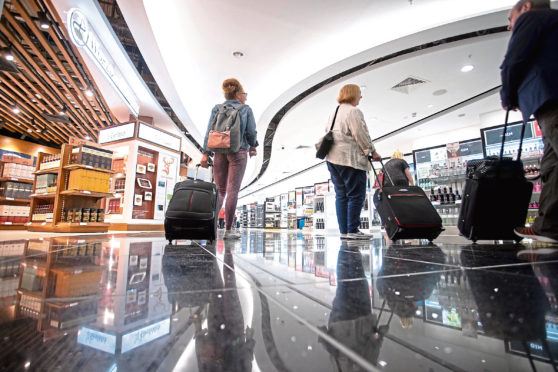 Scottish airports are facing a £100 million blow from Covid-19 and an end to tax-free shopping in 2021, a travel retailing report has warned.
Aberdeen International Airport is forecast to lose about £13m in operating profits, while terminals in the Highlands and Islands are expected to suffer a combined £9m hit, according to research carried out by specialist consultancy York Aviation for the UK Travel Retail Forum (UKTRF).
The UK's busiest airport, London Heathrow, is facing a £744m shortfall.
It follows the recent announcement by the UK Government it plans to scrap tax-free airport shopping from January 1.
VAT will have to be charged on all goods sold airside in UK airports, excluding excisable goods, regardless of where passengers are travelling to.
UKTRF said yesterday the "ill-informed measure" was a "political misstep", which if enacted would further weaken a retailing sector already "on its knees", with wider knock-on effects for consumers, the future of airports and the economy.
The loss of the VAT concession for purchases of items including perfumes, electronics, clothing and confectionary will cost the UK economy £2.1bn in gross domestic product and put 19,400 jobs at risk nationally, it warned.
It also negates the benefits of the Treasury's simultaneous decision to extend duty-free sales on alcohol and tobacco for travellers to the EU post-Brexit, UKTRF said.
The Treasury has said the airside tax-concession is "not always passed on to consumers in the airport".
But UKTRF said ending it will undermine UK aviation competitiveness, with EU airports gaining an "overnight advantage" over their UK rivals, and could force smaller terminals out of operation altogether.
Western Isles SNP Angus MacNeil MP, chairman of the House of Commons' international trade select committee, said it would "drain the life from the Scottish aviation sector".
He said: "It's a retrograde step which is going to cost airports a lot of money and directly affect livelihoods and communities."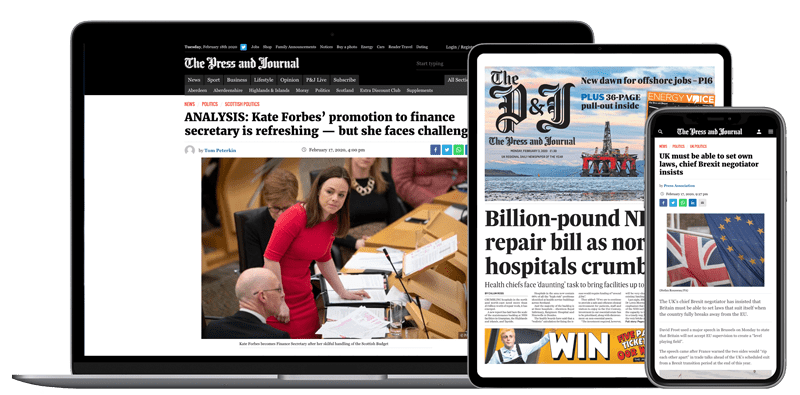 Help support quality local journalism … become a digital subscriber to The Press and Journal
For as little as £5.99 a month you can access all of our content, including Premium articles.
Subscribe