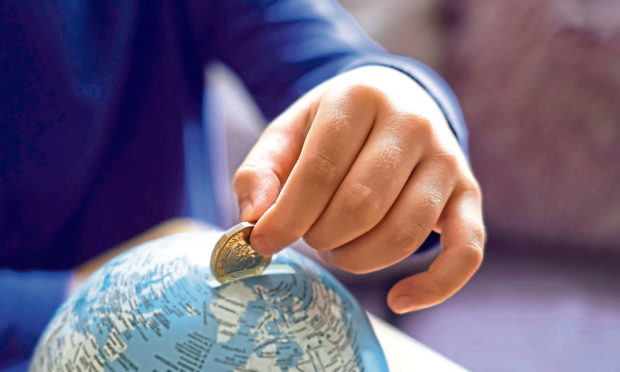 A major finance summit heard Scotland can lead the world by showing "ambition and moral leadership" in ethical investment.
The Ethical Finance 2020 conference was held online and brought together 1,400 professionals from more than 100 countries to discuss how to shape a better finance system.
Some of the world's largest banks and asset managers took part, representing more than £15 trillion of assets. The theme was "protecting our future", with discussions on the impact of Covid-19 and global warming. Speakers included Scottish Finance Secretary Kate Forbes, Natwest Group CEO Alison Rose and filmmaker Richard Curtis.
The Global Ethical Finance Initiative (GEFI), which oversees and co-ordinates programmes to promote finance for positive change, organised last week's summit.
GEFI managing director Omar Shaikh said there was a "moral prerogative" to demonstrate ambition and leadership, with an unrivalled opportunity for Scotland's £800 billion financial services industry to tap into, service and grow the global ethical finance market.
"There is no doubt we sit at a key juncture", Mr Shaikh said, adding: "Faced with dealing with the biggest pandemic in a century, being on the cusp of the irreversible extinction of various species and huge damage to our biodiversity, as well as deep social inequalities and structural barriers, we must face these challenges together.
"Scotland can play its role as a global citizen and lead the way in addressing profit and purpose and thinking beyond GDP (gross domestic product)."
Mr Shaikh said it was important for the country to consider where climate finance can help fund the green recovery and create jobs through facilitating foreign direct investment.
"It's time to move from talk to action, which is why we brought together organisations which directly own or manage over $20trn (£15trn) of assets to work on making a positive difference for people and the planet."
In a recorded video address, Ms Forbes said: "Our economy needs to be recapitalised and we're seeing an acceleration in the policy emphasis placed on the wellbeing economy, inclusion and decarbonisation.
"The ethical finance agenda is very much consistent with this global shift in attitude. There's no doubt this is a worrying time for everyone and the scale of the economic challenge that lies ahead is unprecedented.
"Scotland's banks and wider financial services sector are crucial to a sustainable economic recovery, and that's why we will continue to promote and maintain Scotland's proud legacy and reputation in financial services, and support the growing reputation that Scotland has as a global centre of expertise in ethical and green finance."
Speaking live at the event, Ms Rose said: "This is a really important period of transition, not just in terms of inclusivity, but also climate. We don't leave anyone behind.
"To have a healthy thriving organisation you need an inclusive culture.
"Transparency is really important … making sure we create a truly inclusive culture in order to make sure that everybody benefits."
A recent report from the Edinburgh-based Ethical Finance Hub found Scotland's £9.5bn British-domiciled responsible investment already represents 11% of the UK market, compared to the country's 7% share of the total investment market.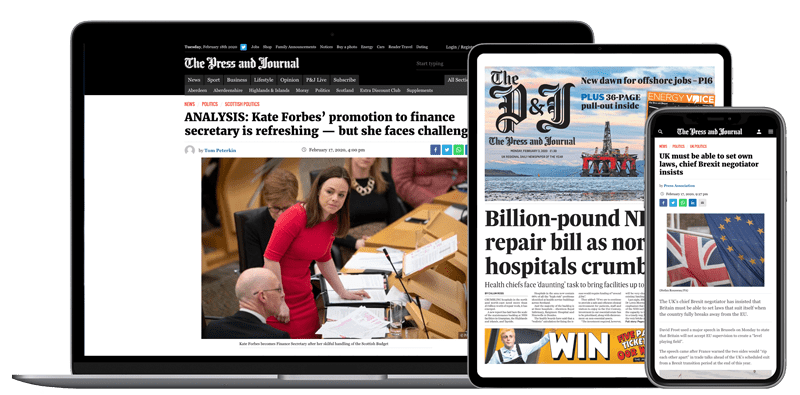 Help support quality local journalism … become a digital subscriber to The Press and Journal
For as little as £5.99 a month you can access all of our content, including Premium articles.
Subscribe