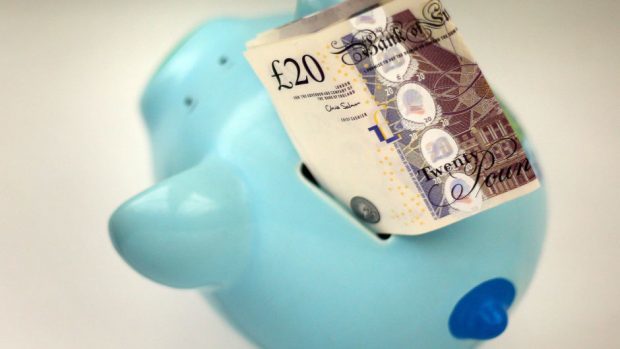 The average employee believes their savings would last them just one month if their income stopped, a survey has found.
Based on their current lifestyle, people typically estimated their savings would stretch for 32 days on average if they lost their source of income and had to rely on them, according to the research among 2,000 full and part-time UK employees.
———————–
Here is how the average "deadline to the breadline" among employees varies across the UK, according to Legal and General:
Scotland, 31 days
Wales, 26 days
Northern Ireland, 36 days
North East England, 33 days
Yorkshire and the Humber, 34 days
East Midlands, 34 days
West Midlands, 34 days
London, 31 days
South East England, 29 days
South West England, 32 days
North West England, 33 days
Eastern England, 35 days
————————-
But more than a quarter (26%) of employees said that their current savings would last just one week or less, insurer Legal and General found.
More than one in five (22%) of people surveyed have less than £500 in savings.
Nearly one quarter (23%) of people surveyed said they did not save any of their income each month – putting them at immediate risk of running out of cash if they lost it.
The "deadline to the breadline" varied across the UK, the research found, with employees in Northern Ireland believing their savings would last for 36 days on average – the longest time period in the survey.
People in Wales typically believed they would have the shortest period before their savings pots ran out, at 26 days on average after losing their main source of income.
Richard Kateley, head of intermediary development for Legal and General said: "The death or critical illness of a main earner and the financial impact that could have on a family or household has the potential to be significant, yet unfortunately the UK still clearly suffers from a savings and protection gap.
"We merely rent our lifestyles and we pay each month for it through our earnings, take away those earnings and it may not just be your house that you are thrown out of, but your entire lifestyle. It is vital that individuals and families plan ahead for such a critical event."