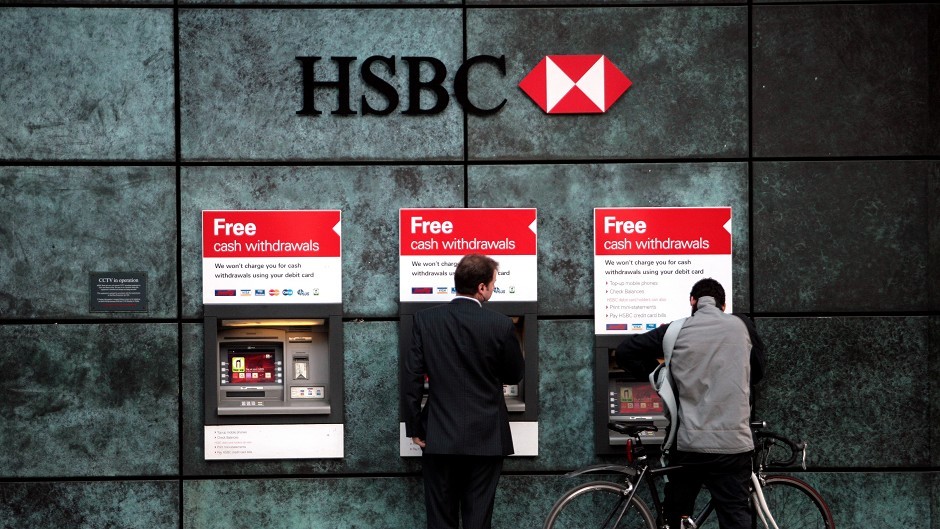 Britain's "big four" lenders are facing a full-scale competition probe over personal accounts and small business banking under plans set out by the watchdog yesterday.
The Competition and Markets Authority (CMA) said customers had not seen enough benefit from efforts to open up the market.
It said it was minded to launch a full-scale market investigation but has given the banks – Barclays, HSBC, Lloyds Banking Group and Royal Bank of Scotland – the chance to come up with their own solutions before a formal decision in the autumn.
The CMA said it had found that "essential parts of the UK retail banking sector lack effective competition and do not meet the needs of personal consumers or small and medium-sized enterprises (SMEs)".
It follows two studies in collaboration with City watchdog the Financial Conduct Authority (FCA) into the £8billion personal current account market and the £2billion SME current account and lending sector.
The CMA found that concerns remained about competition not effectively serving customers despite measures to make authorising new banks simpler and faster, to make account switching easier and to improve transparency.
It found that it was still too hard for newer and smaller banks to enter the market or expand, with much business remained concentrated in the hands of a few.
There was "very little movement" in the market share of the largest banks – other than as a result of mergers and acquisitions – and many customers saw little difference between the largest banks in the services they offered, the CMA said.
Andrew Tyrie MP, Chairman of the Treasury Committee, said: "Millions of consumers and small businesses have been denied genuine choice in banking for years. The Treasury Committee, the Parliamentary Commission on Banking Standards and the Independent Commission on Banking examined this issue in depth. Everyone concluded much the same: customers do not know how much they are being charged, switching is perceived to be difficult, and would-be competitors in the market face high barriers to entry, often regulatory."
On the announcement, Colin Borland, the Federation of Small Businesses' (FSB) head of external affairs in Scotland, said: "For years, the FSB in Scotland has warned that too much of the Scottish small business market is dominated by too few players. We hope that this study will look at ways to lower the barriers for new entrants in the marketplace, especially in Scotland."