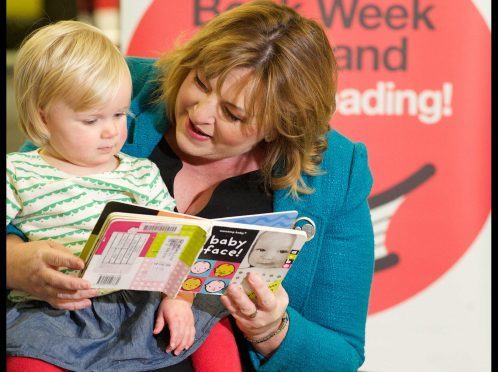 Attend one of the Book Week Scotland events taking place from November 21-17.
Autumn and winter are the perfect times of year to settle down with a good book.
Across Scotland, from Monday, November 21, until Sunday, November 27, readers can take part in a national celebration of books and reading as there are hundreds of free events and fun reading activities happening across the country.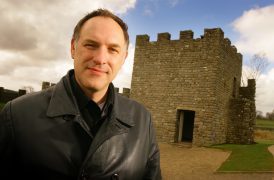 Working with a wide range of partners, the Scottish Book Trust will deliver a feast of activities and events across the country during the week, all rooted in this year's central theme of Discovery.
The 2016 events programme is a literary box of delights, with something for people of all ages to enjoy.
For example, events taking place in Aberdeen include:
STEP BACK IN TIME WITH SIMON SCARROW
Central Library, Monday,
November 21, 7pm
Simon Scarrow, the bestselling author of dozens of books and several bestselling series, including the incredible adventures of Roman soldiers Cato and Macro, joins us for a fascinating event.
Simon's vision of the past is as compelling as it is moreish – get an insight into his stunning range of historical novels and find out more about how he keeps his inspiration stoked. The event is free but ticketed. Contact: 01224 652500.
AN AFTERNOON WITH
LEILA ABOULELA
Central Library, Saturday,
November 26, 2.30pm
Born in Cairo, brought up in Khartoum and now living in Aberdeen, Leila will talk about her fantastic works including her latest novel, The Kindness of Enemies. Spaces at this free event are limited so booking is essential. Contact: 01224 652500.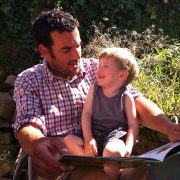 GOTHIC LITERATURE
Sir Duncan Rice Library, University
of Aberdeen, Thursday, November
24, 6pm
Keith O'Sullivan, senior rare books librarian for the Special Collections Centre, gives a talk on Gothic literature. Book a place on 01224 273047.
COLLECTIONS CLOSE-UP: HAUNTED CASTLES
The Special Collections Centre
Reading Room, Sir Duncan Rice Library, Old Aberdeen, Saturday, November 26, 2pm
Get up close and personal with the treasures of the Special Collections Centre. There's a spooky Gothic theme to all the books selected for this event. Staff will be on hand to turn the pages of the books and to answer your questions. A unique opportunity not to be missed. Free and un-ticketed event. Contact: 01224 273047.
Aberdeen City Council is also offering lots of Bookbug sessions throughout the week which are free, fun and friendly events for babies, toddlers and their parent/carer to enjoy together.
In the Highlands, Jennifer Morag Henderson will uncover the mysteries of Scotland's famous crime writer Josephine Tey at a free event at the Old Brewery, Cromarty. It takes place on Thursday, November 24, at 7.30pm, and will see Jennifer talk about her biography of Scotland's famous crime writer, Inverness-born Josephine Tey (1896-1952).
This is a free event with complimentary tea, coffee and home baking. There will also be free copies of this year's Book Week Scotland book, Secrets and Confessions available.
Contact: e-mail info@cromarty artstrust.org.uk
In Nairn, Crime Time: Scotland vs Scandinavia takes place in Nairn Library on Tuesday, November 22 at 3pm. Scandi crime continues to be popular both in print and on TV. What is their appeal? Is it the unfamiliar setting and culture or is it the writing style?
Scottish crime books, meanwhile, also have a big following. So which crime writers are better? Scottish or Scandinavian? Ian Rankin has a firm opinion: "Scandinavian crime writers are no better than Scottish ones, they just have better PR." What do you think? Join other keen readers for a lively discussion.
This is a free, un-ticketed event. Contact: Tel: 01667 458506
Discovering Children's Books with Vivian French is an event taking place in The Gallery, Cooper Park, Elgin, on Saturday, November 26, at 11am and 2pm. Vivian French talks about her work to children and their families. The talk will allow parents and carers of school-aged children to hear a children's author enthuse about books and reading. The event is free. Contact: 01343 562602.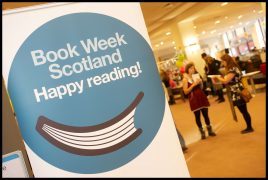 These are just a few highlights of the many events taking place. For full details visit www.bookweekscotland.com where you can find information about all the events taking place in your local area, vote for your favourite book-to-screen adaptation and discover all sorts of ideas to help you celebrate and share whatever it is you love to read.
The week will conclude with the unveiling of the nation's 10 favourite Scottish book-to-screen adaptations – will cult movie Trainspotting triumph, or will Robbie Coltrane's Gruffalo snap up the top spot? Voting is open now at www.bookweekscotland.com – film, TV and book fans can choose their number-one page-to-screen adaptation from an eclectic shortlist of 40.