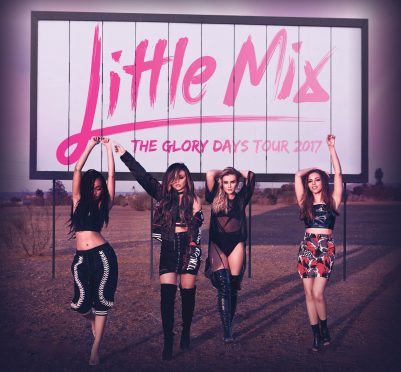 Good news for all of the Mixers, Little Mix are back in town and will be taking to the stage at the AECC in October.
Due to popular demand, Little Mix will be returning to Aberdeen for two nights. Since forming in 2011 and their success on The X Factor, the band have established themselves as one of Britain's brightest pop acts. Their new album Glory Days features their latest number one single, Shout Out To My Ex, and they show no sign of slowing down.
Senior sales manager at AECC, Anna Mackenzie, said: "Little Mix were such a hit earlier this year when they performed their Get Weird tour in Aberdeen, so we know there is a lot of Mixers in the city who will be ecstatic to see them return."
The group will be at Aberdeen's Exhibition and Conference Centre GE Oil & Gas Arena for two nights on Monday, October 9, and Tuesday, October 10, 2017. Tickets are on sale from www.ticketmaster.co.uk/AECC or by calling 08444 77 9000.