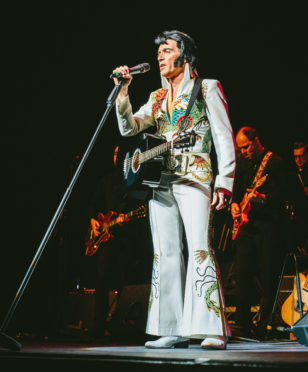 Glittering jumpsuits, big 
band with backing singers, showstopping tunes – it can only mean one thing. Elvis is back in the building.
A taste of Las Vegas comes to Inverness and Aberdeen next month via the king of rock and roll himself, Mr Elvis Presley.
Elvis tribute artist Lee Memphis King will recreate the essence of the king during a two-hour show which not only demonstrates his incredible passion for Elvis, but thanks to his stunningly accurate vocals, will make you believe it's the real star you're watching.
One aspect of the show that makes it seem all the more real is the attention to detail Lee pays to getting his look just right.
"The costumes are pretty authentic as the designers who create my suits are the same ones that made Elvis's original costumes," said Lee.
"I have around 10 jumpsuits – they are terribly expensive and cost about £2,000 each."
In this latest production, Lee aims to portray Elvis at his peak: "We change the format of the show each year and this time we've created a brand-new show centred around his years spent in Las Vegas from 1969 to 1977."
During that period, Elvis performed in Las Vegas and toured throughout the US and Canada, a period recorded in films such as Elvis – That's the Way It Is; Elvis On Tour and the Aloha from Hawaii concert.
"I'll have a full band on stage with me, complete with brass section and backing vocalists, while a huge LED screen will show photographs and film footage of Elvis.
"This show is a big production, so the audience will hopefully feel like they have enjoyed a full Las Vegas experience themselves," Lee explained.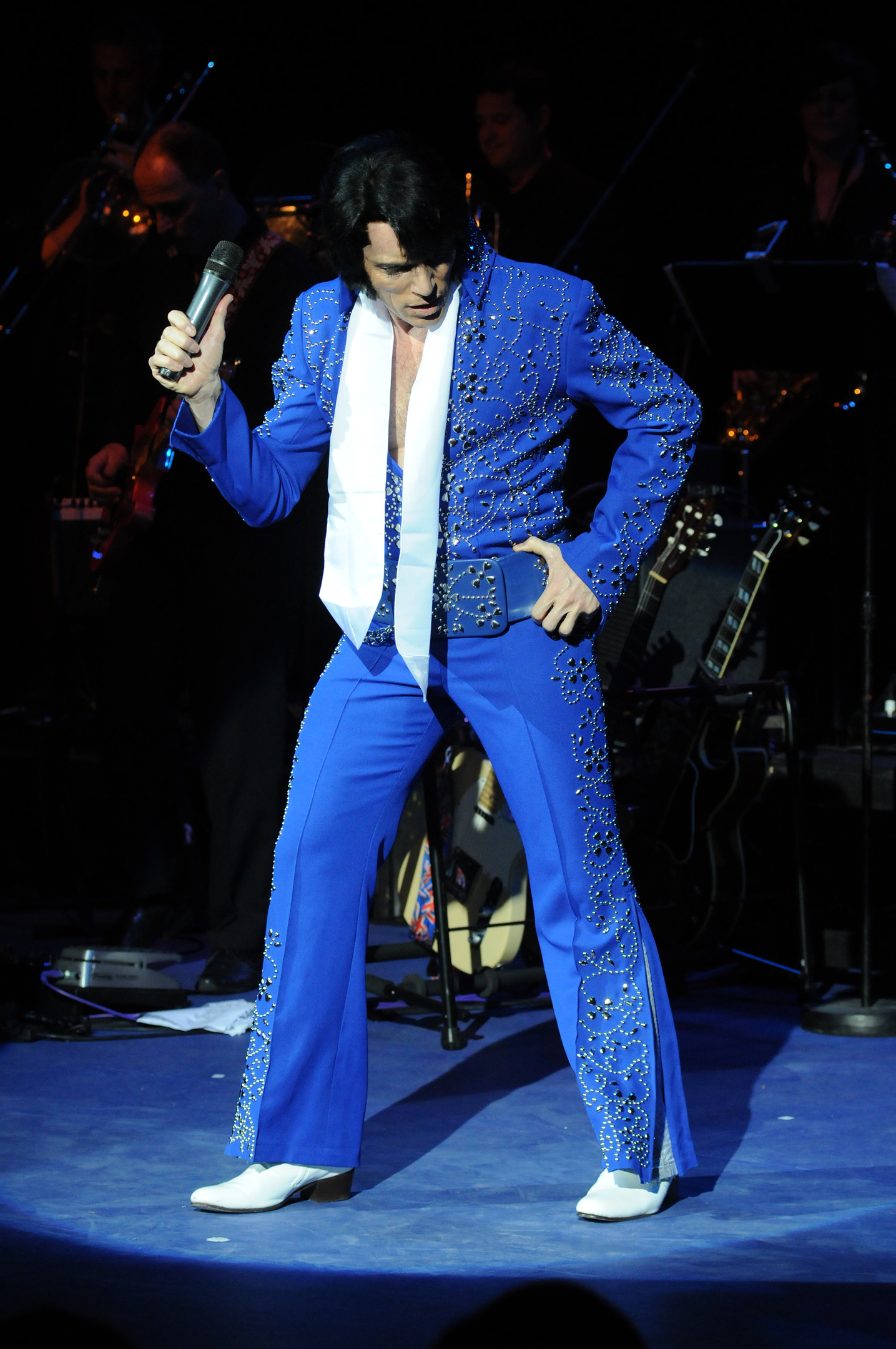 Over the last 10 years, as Lee toured his One Night of Elvis show, he picked up numerous accolades and sold out some of the most prestigious venues across the UK and beyond. In August 2016 he completed a sell-out concert tour of Israel, performing to more than 80,000 fans.
"The shows always go down well in Scotland too," said Lee, who has previously played concerts in Inverness and Aberdeen.
"I think people still love Elvis because of his charisma, voice and songs. A great song is a great song, no matter how often you hear it, and for many people the music of Elvis will never die," said Lee.
Aged 45, Lee says he can't remember a time when he didn't love the music of Elvis.
"My love affair with his music began when I was about four years old. Really, for as long as I can remember, I've been a huge fan.
"I never made a conscious decision to become an Elvis tribute, it was just something I knew I would do one day, as I feel like I've been doing it my whole life."
Lee made his first debut as an Elvis tribute when he was in his 30s.
"It was quite tough to get into showbusiness as it's a bit of a closed shop, but then I got the break I'd been waiting for. I worked for a couple of promoters before setting up my own shows.
"I don't really believe I look like him – you can't really without using prosthetics – but I try my hardest to sound like him," said Lee, who leaves audiences in no doubt that they are witnessing one of the world's top Elvis tribute artists.
"During the show, there will be at least two or three costume changes and fans will hear all the songs they want to hear plus a few less familiar ones."
One Night of Elvis – Lee Memphis King is at Eden Court Theatre, Inverness, on Friday March 2. For tickets contact the box office on 01463 234234. He'll also grace the stage of HM Theatre, Aberdeen, on Friday March 16. For tickets contact 01224 641122.