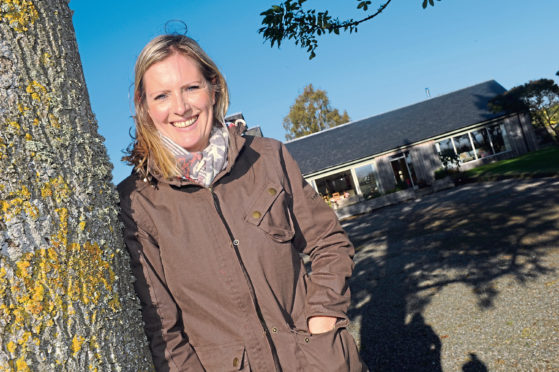 For as long as I've known my other half (almost 17 years), I've been keenly aware that farms and working in agriculture is dangerous.
As anyone in the industry will know, tragic stories abound across the country of folk losing their lives on farms over the years and sadly today, agriculture (and crofting) has the worst safety rate of fatal injuries out of all the main industrial sectors.
This comes from the Health and Safety Executive (HSE), which revealed that despite there being seven times more workers employed in the construction industry than agriculture, forestry and fishing, you are seven times more likely to be killed on a farm than on a construction site.
To mark the start of Farm Safety Week last month, the HSE released figures that included an increase in the number of fatal accidents in 2018/19 on farms and crofts in Scotland from eight to 13.
Commenting on the statistics, NFU Scotland chief executive Scott Walker said: "It is concerning that whilst a conscious effort has been made by many to prioritise safety on farms and crofts in recent years, this number continues to increase."
In the past decade alone, my husband Nick almost lost his eye when an overzealous vet student accidentally landed the tine of a pitch fork in his nose. He broke his ankle when he jumped from a tractor onto uneven ground, and his thumb got mangled when a cow smashed it between two gates.
Just last month, he was nearly crushed against a barrier by an Ayrshire heifer which had newly calved and was clearly unhappy with Nick's routine postnatal checks. He was badly bruised but managed to get out of her way.
Last week saw his closest shave yet.
After days of heavy rain, a gutter between two of the farm buildings was blocked and my gung-ho hubby clambered up a ladder to clear it out.
A section of the roof gave under his weight and he plummeted 15 feet on to concrete, hitting his head either on the way down or when he landed – we still don't know as no one was around to see it and Nick can't remember.
Farm employee Ian, who was fortunately close by, heard a thud and came running, finding Nick unconscious and bleeding from the head.
Savvy enough not to move him, Ian rushed to call an ambulance and ran into Dereck, who took over, while Ian and Rosie tended to Nick who had come to very confused and complaining about his shoulder.
Meanwhile, I was half an hour away, dropping Daisy off at a tennis camp and running some errands with Mollie, when I got the call. Dereck played it down on the phone, so as not to alarm me or distract me from driving into the hospital.
Naturally I was panicked and emotional, but not to the extent I would have been had I known about Nick's head injury. As far as I knew he had fallen and broken his shoulder, which sounded excruciating but not life threatening.
Needless to say the full story quickly unfolded when the emergency medical team took me through to find Nick in a head brace and to deliver results of a CT scan.
Thankfully his head, spine and pelvis were given the all clear; the shoulder must have taken the force of the fall.
A further X-ray confirmed he had broken his clavicle in three places, had four broken ribs as well as a small puncture at the top of his lung. A deep gash in his head also needed stitching. He was so very, very lucky and it doesn't bear thinking about what could have been.
We – myself, Nick, the girls and both our families – are forever grateful to the fast-acting Ian and Rosie, and for the attentive and thorough medical care given at Raigmore Hospital from the paramedics and A&E team to the nursing staff on the Acute Surgical Ward where Nick was kept overnight.
In happier news, and only a week before the accident, we had a fantastic time with family and friends, beginning with two visits to the increasingly busy Black Isle Show; setting up the ice cream counter for the Highland Field Sports Fair at Moy (a bumper year thanks to the beautiful weather) and two fantastic days of live music and great food at Belladrum.
Having this special time together, followed by Nick's potentially fatal accident, has certainly made me take stock.
We have also been deeply touched by the number of heartfelt messages offering to help while Nick recuperates, either on the farm or with ice cream deliveries, and we thank you all.
Previously I've acknowledged, if not fully understood, that farming is something that is in the blood and I can't imagine my cow-centric husband doing anything else.
I just hope that this near miss will make him realise it's not worth spilling his own blood for.
To quote Scott Walker again: "We fully appreciate the challenges upon those in the industry to get the job done… but there is nothing more important than your life."
Visit www.yellowwellies.org for advice, information and training on farm safety.
Rootfield Farm is on the Black Isle, 10 miles north of Inverness, where Jo lives with husband Nick, a dairy farmer, their daughters Daisy and Mollie, and 170 cows.