George Riddell gave himself two weeks on Mull to try and film as much wildlife as possible.
But the photographer never expected to capture something quite like this.
Mr Riddell, who is originally from Belhelvie, Aberdeenshire, but lives in High Wycombe and runs www.eyesopenwild.co.uk, said the island is one of his favourite places in Scotland and said he really enjoyed the "very windy two weeks" visit.
He was filming on the south side of Loch Na Keal when he spotted the heron flying past and decided to follow it when it landed.
"Once I got into a position to see it, I saw that it had a eel and was trying to shake off excess goo from his body so it could eat it," he said.
"I locked the camera down and was looking over the top when I saw the buzzard fly in. You can see the moment I grabbed the camera just after it sees the heron off. It was rather a 'what the heck' moment."
Mr Riddell continued to film the buzzard as it tried to eat the eel. Moments later, hoodies fly in to mob the bird off its meal.
"In the last few seconds a swallow or swift flew past too. It was just an amazing moment that I was lucky to capture."
To watch more of Mr Riddell's video, visit www.vimeo.com/myworldmyeyes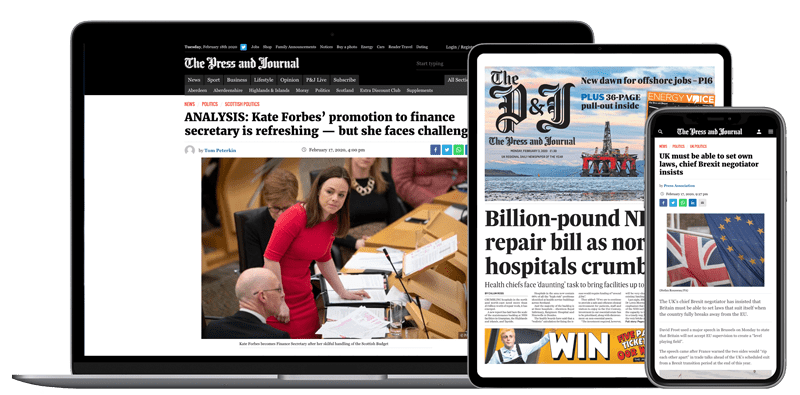 Help support quality local journalism … become a digital subscriber to The Press and Journal
For as little as £5.99 a month you can access all of our content, including Premium articles.
Subscribe