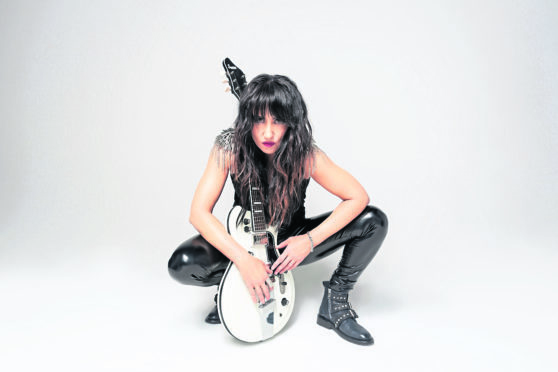 KT Tunstall has been one of Britain's most successful singer-songwriters of the last 15 years and is continuing to blaze a trail in the music industry.
The 43-year-old Scot, who was nominated for the Mercury Prize in 2005, burst into the spotlight with such songs as Suddenly I See, which helped her win a string of Brit, Grammy and Ivor Novello awards.
Indeed, it made such a big impression on global audiences that it was featured in the film The Devil Wears Prada and the TV series Ugly Betty and Grey's Anatomy and was Hillary Clinton's election campaign song in 2008.
Ms Tunstall is currently on tour with Simple Minds and The Pretenders, the latter featuring the iconic Chrissie Hynde, and they will all perform at the Northern Meeting Park in Inverness on Saturday September 8.
She spoke to Your Weekend about her life on the road with some of rock music's most famous bands.
How exciting is it to be on tour?
It's a fantastic feeling to be part of this experience with these incredible bands. Even after all this time, they are still exploring new things and creating different sounds, rather than simply playing the old hits. I sometimes have to rub my eyes when I look around me, but the bands all work so well together the concerts are a joy. These people are driven, they're very hard-working, and are still pushing boundaries. The new Pretenders record is terrific and the response from the audience has shown how much they like the new material as well as the hit songs.
What's your opinion of Chrissie Hynde?
She's the number one, and I mean that 100%. She's a genuine rock icon and somebody who has tasted so much success, but she is so down to earth about it. I have watched her on stage every night and when I hear her telling the crowds that I'm incredible… well, nothing else matters. If she believes it, who am I to disagree! I grew up admiring her immensely and I am still a huge fan.
You have a new album coming out?
Yes, and it's really exciting. I know, whenever an artist releases a new record they always say it's the best thing they have ever done. But we've made a rock record and I honestly believe it is the best thing I've ever done.
It was produced by Nick McCarthy, of Franz Ferdinand, and we laid down tracks at his garage studio and the whole thing has a live feel to it. Recording it was madness and chaos, but there was also a huge buzz. People have told me: "I like your records, but your live shows are incredible." Well, this is as close to a live show as I've ever put on a record.
Would you encourage young people to take an interest in music?
Yes, and it's more important than ever, because kids are under so much more pressure than they used to be when I was growing up. When I was 10, I was still playing with my toys and I was able to go to music lessons and nobody was expecting me to make hard decisions about my future.
Nowadays, there are so many more tests at school and youngsters are beset with social media, and the political situation in Britain is crazy at the moment. So it's vital that kids are able to express themselves and we get away from this idea they have to conform and be like everybody else. Don't do that! Pick up an instrument and play whatever you like. Don't worry about making hits, do it for yourself and enjoy it.
How much are you looking forward to the show in Inverness?
Very much, because the reaction we have got from audiences so far has been terrific and I am sure that will be the case in the Highlands. There's something for everyone.
Gates to the Northern Meeting Park, Inverness open at 4pm on Saturday, September 8. For tickets visit various agencies including www.ticketmaster.co.uk and https://simplemindsshop.com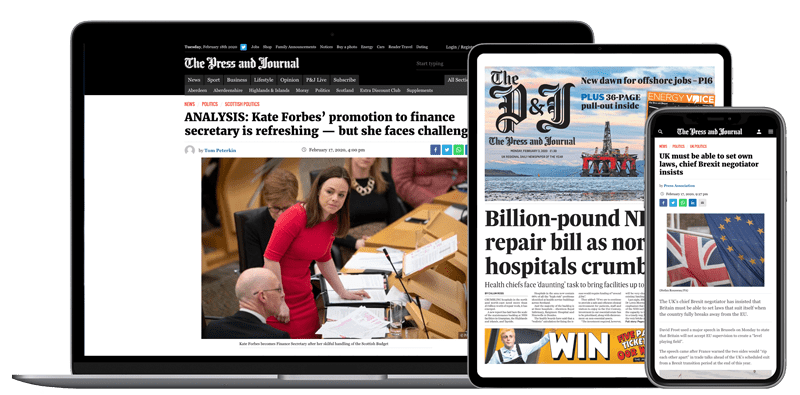 Help support quality local journalism … become a digital subscriber to The Press and Journal
For as little as £5.99 a month you can access all of our content, including Premium articles.
Subscribe