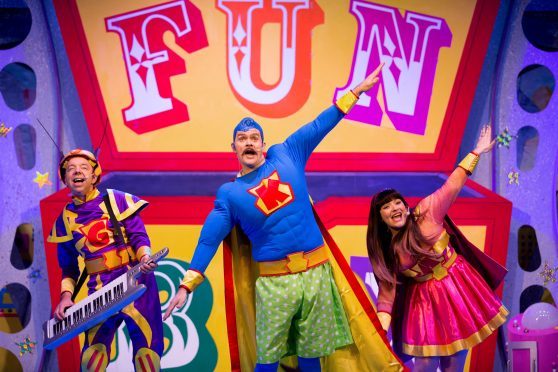 As Funbox gears up to return to the north-east with its latest show, Anya Scott-Rodgers gives us an insight into a day in her life.
NAME: Anya Scott-Rodgers
AGE: 29
COMPANY: Funbox
MY MORNING
6am – Seymour the pug begins rattling the door of his crate. He is allowed into bed in the morning for an hour or so and he knows it, so I get up, let him out and he steals my space in the bed.
7.15am – we all try to get up. That's me, my very-soon-to-be-husband Stuart Mitchell and Seymour. Stu is a comedian and works from home too. Seymour also works from home, if you can call sleeping, barking at the TV and looking sadly at you while you eat working.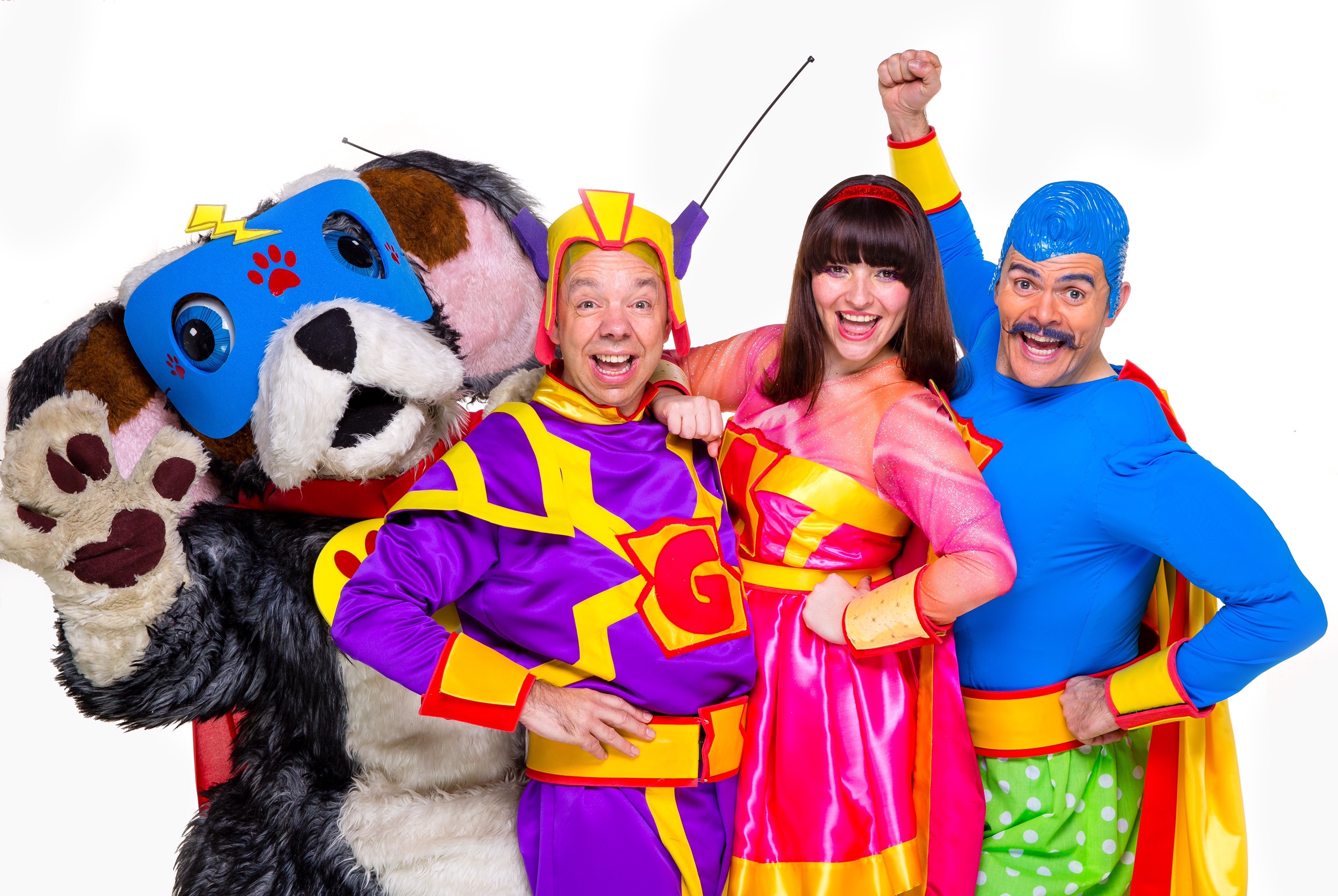 First on the agenda is tea. I very rarely have breakfast, but I must have tea. Very milky, with the milk in first and one sweetener please. And extra points if you put it in my Super Mario mug. After the all-important tea, showers and drying my mane of hair, it's time to go to the office aka the living room.
Stu works in the spare room and gets the desk, although I get the couch which is nice. My laptop goes on about half eight and won't turn back off again until dinner time.
Today is my shop day – I run the online shop from my flat so there's always lots of envelopes and sticky labels lying around today. It takes me a couple of hours to go through the orders, pack them and post them.
I try to write a little thank you note on the packing slips too. Our fans are so important to us and we are lucky to have a hugely supportive group. We like to make things as special as possible for them.
MY LUNCHTIME
Today, lunchtime is a bit on the go. Myself, Gary and Kevin come from all over – I am near Glasgow, Kevin is near Perth and Gary is near Edinburgh – so we don't have a base as such which means very few business lunches. We keep in contact via a WhatsApp group which is a mixture of business chat, taking the mick out of each other and stupid selfies.
It's good to have a balance like that. One minute we are discussing a booking in Whitehaven, the next minute a photo of Gary wearing a propeller hat with ear plugs up his nose comes through.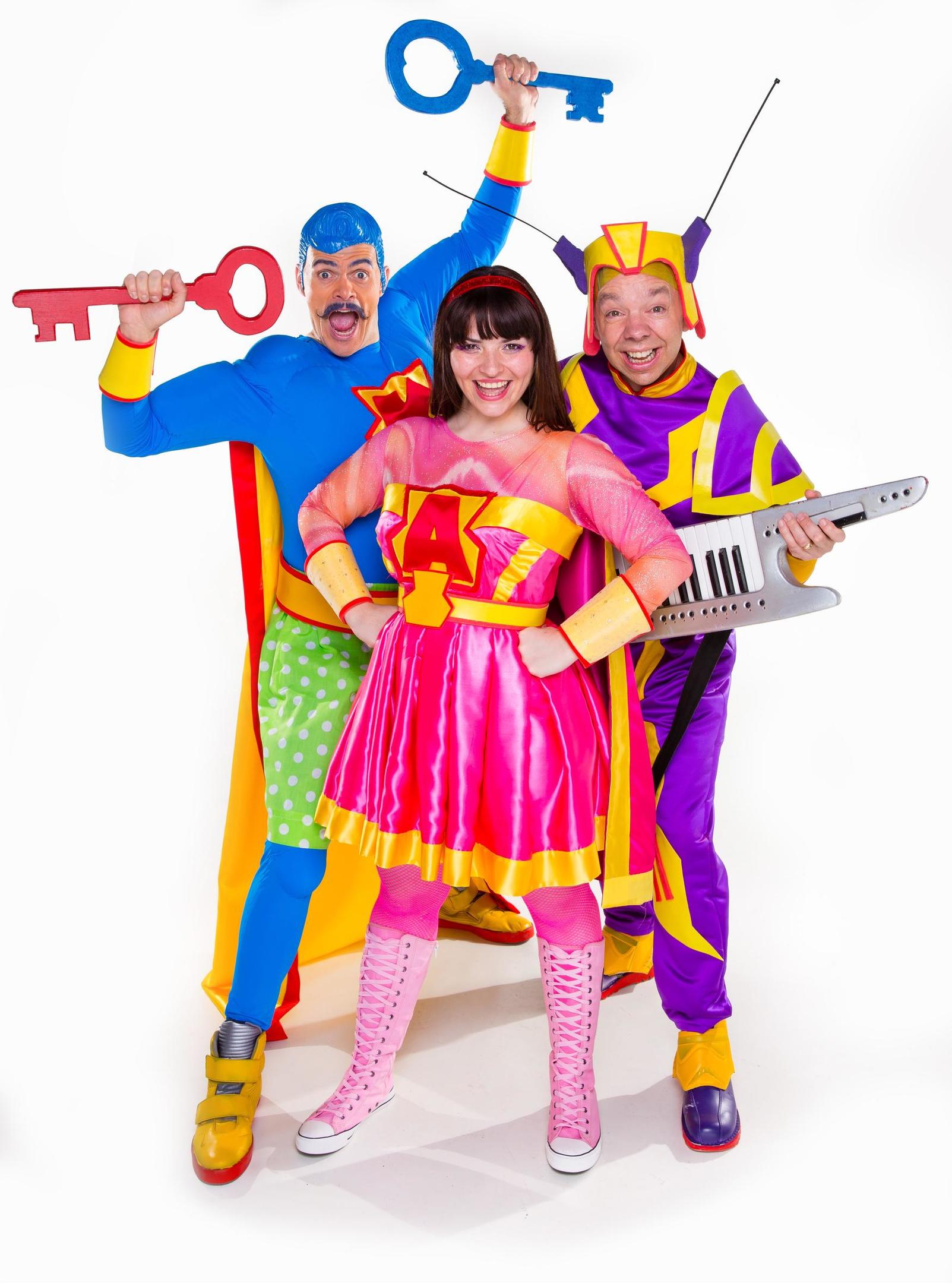 After the orders are away, it's a quick bite to eat, more tea and I pop my head in to see if Stu is still alive, then off to Freuchie in Fife for something special – a costume fitting with a difference. My Christmas outfit is complete, but so is something else equally as important – my wedding dress.
Our fabulous wardrobe mistress Alison, who has made all of my Funbox outfits, very kindly agreed to make my wedding dress too. I get married in three weeks. In fact, our shows in Aberdeen this weekend will be my last outing as a single Superhero.
MY AFTERNOON
Fittings all done and I return home with two very different dresses in my car. I must remember not to mix them up.
The afternoon is spent responding to e-mails and Facebook messages. Myself and Kevin run all our social media ourselves which, although time consuming, we do enjoy. There's always plenty of banter, especially on our Facebook page, and we love seeing the photos, videos and hearing the stories of what our little Funboxers are getting up to.
Today, we are launching a competition which will see three lucky Funboxers win a meet and greet with Bonzo at one of our Christmas shows. I can't give too much away though, you'll have to check our Facebook page for that.
MY EVENING
Dinner time! And finally I get to do some proper cooking. I'm not the greatest cook, but I'm keen and I'd say 90% of my meals are edible. This is the part of the day me and Stu can have a proper catch up.
A lot of people think because we both work at home it must be great to have the other around, but we still treat it like work – I only see him on breaks, and at dinner when we start to slow down. After being strapped to my laptop and phone all day, I like being able to make something homemade and healthy, it gives me a wee break.
To be honest, we very rarely stop in Funbox. Myself, Gary and Kevin do everything, not just the fun stuff like performing and writing. There are invoices, bookings, print and a lot of other admin that we have to keep on top of. My laptop might go off in the evening, but we still work. I have a million notepads with various scribbles about things I've thought of at night that I must do the next day. It's never ending, but so far it's been so worth it.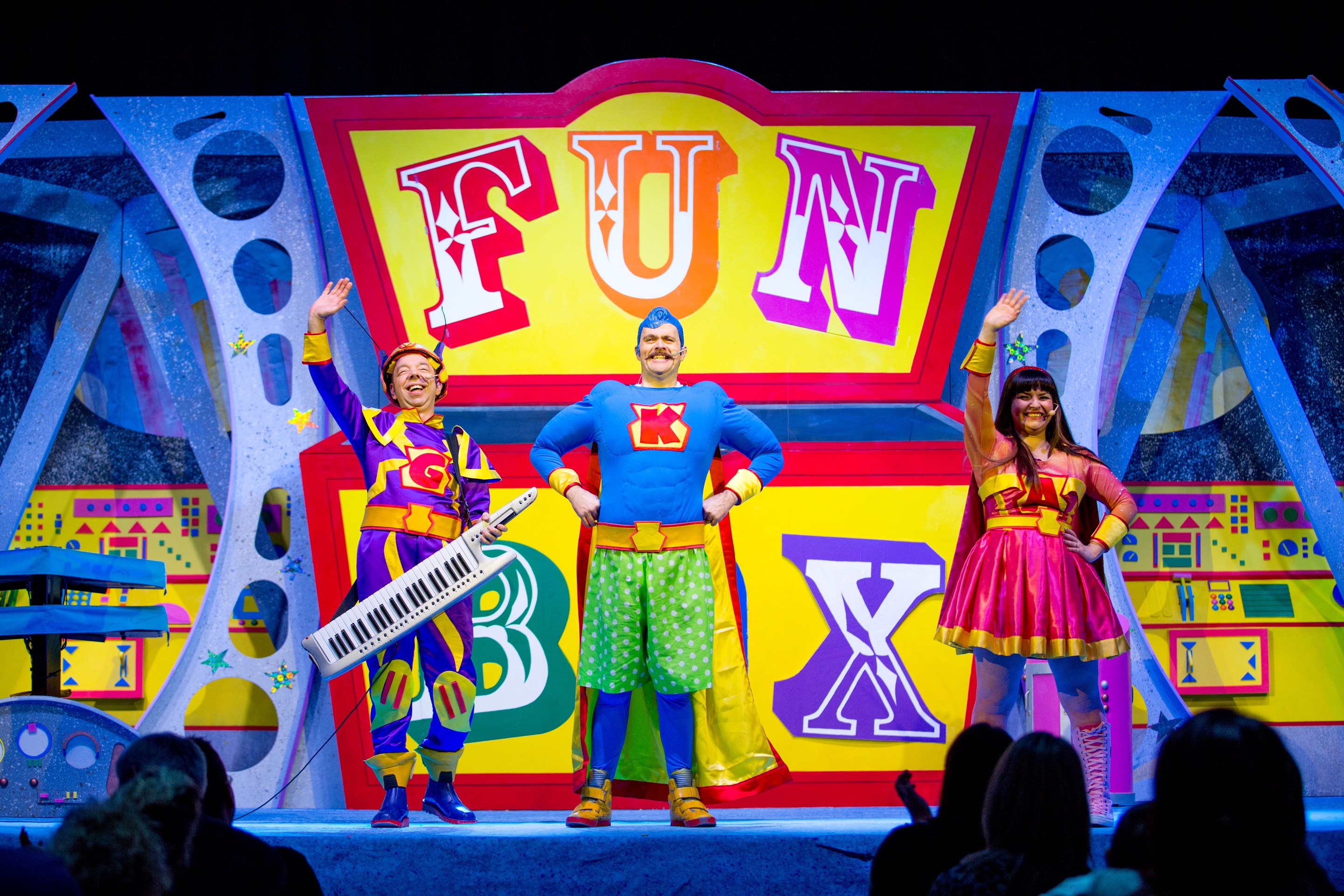 We are incredibly proud of what we have managed in only two years and long may it continue. Everything stops for Game of Thrones though. Can't believe I have to wait a year until the next series.
The Funbox box team will bring their superhero adventure to Aberdeen's HMT this Saturday July 9and Sunday July 10. Tickets cost £15 and are available from www.aberdeenperforming arts.com or by phoning 01224 641122. You can also catch their latest show at Inverness's Eden Court on September 17 and 18. Tickets cost £12.50 and are available from www.eden-court.co.uk or by phoning 01463 234 234.
ANIMAL MAGIC
Funbox are busy guys and on top of their Superheroes show, you can also enjoy the Animal Magic production at a range of venues later in the year.
It heads to Belladrum Tartan Heart Festival on August 5; Portlethen Academy Theatre, on August 28; Corran Halls, Oban, on October 8; Elgin Academy, Elgin, on October 14; Assembly Rooms, Wick, on October 15; and Stewart Halls, Huntly, on October 16. For tickets and more information, visit the Funbox website at www.funbox.co.uk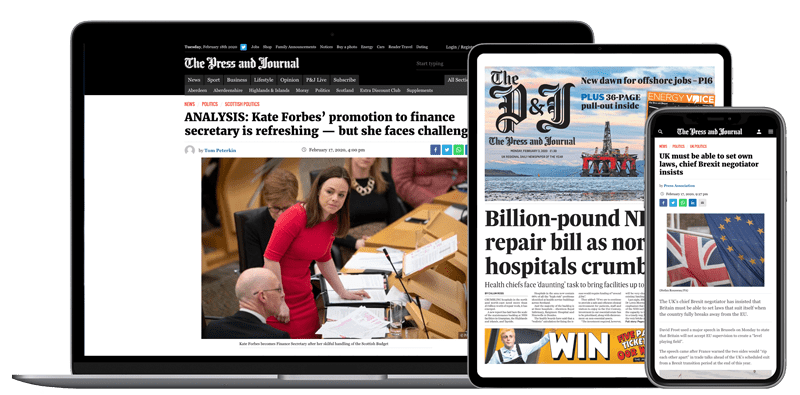 Help support quality local journalism … become a digital subscriber to The Press and Journal
For as little as £5.99 a month you can access all of our content, including Premium articles.
Subscribe