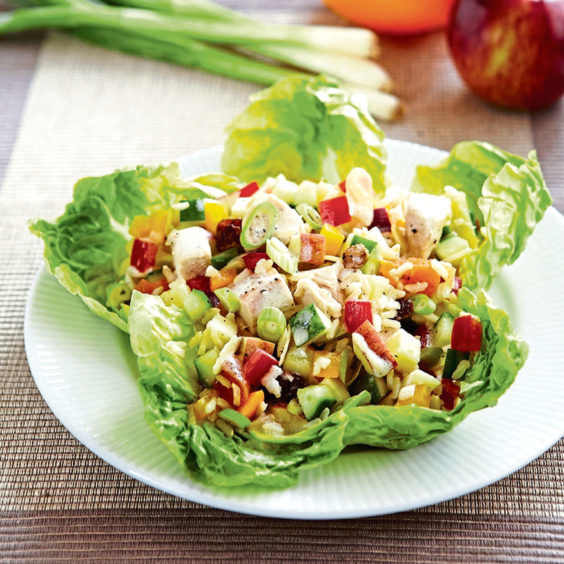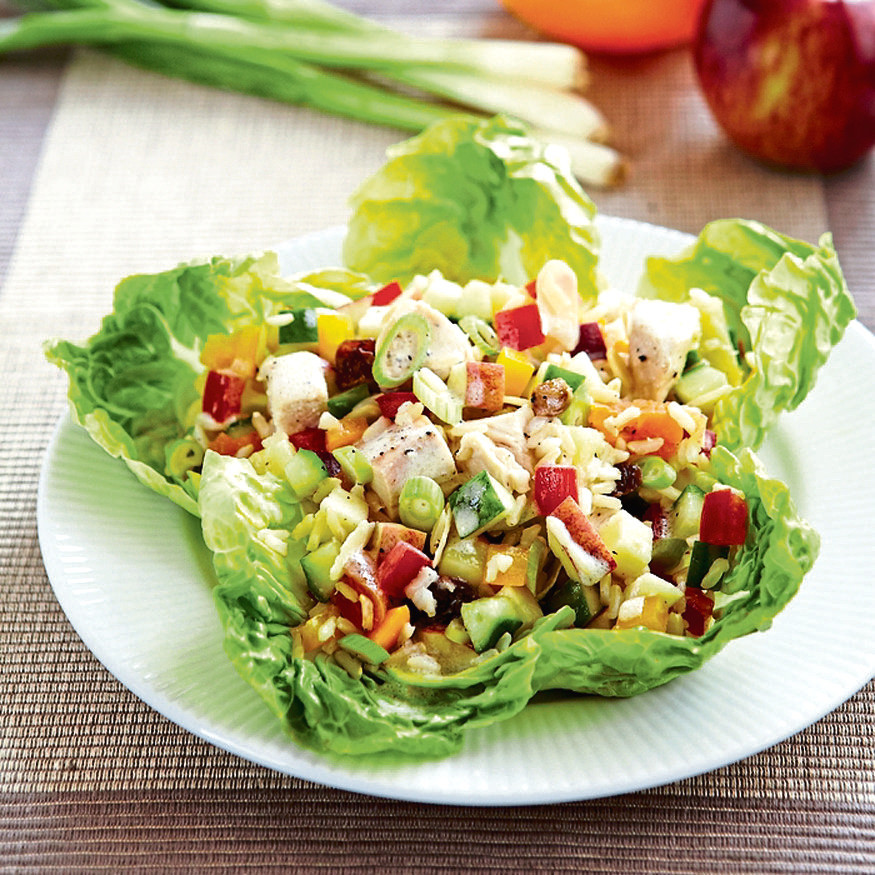 Lifestyles featuring little physical activity and lots of fast and processed food are fuelling weight issues and obesity, resulting in dramatic increases in cancer rates across Scotland and beyond, according to a recent report from the World Cancer Research Fund, a leading authority on the links between diet, weight, physical activity and cancer prevention and survival, and backed by the Scottish Cancer Prevention Network.
Being a healthy weight and making physical activity part of everyday life are just as important as eating a diet rich in wholegrains, vegetables, fruit and beans. And at this time of year, when there's lots of delicious, fresh produce around, it's the ideal time to try these healthy summer salads.
Here, three health information specialists share their recipes for super salads.
Sarah James has created a broad bean, mint and feta cheese salad. "They say you eat with you eyes, and for me this salad is a visual masterpiece. I simply love the vibrant green of the broad beans, and the combination with the freshness of mint, salty feta and wholegrain goodness of quinoa. It's the taste of summer in a bowl."
Brighten up your day with this colourful and healthy rainbow rice and chicken salad from Sarah Toule: "This chicken salad is full of amazing colours and flavours. It's a filling and healthy salad – a great way to add lots of vegetables and fruit to your diet."
Rachel Clark has created a delicious cous cous salad. "Cous cous is a really versatile ingredient so it's a store cupboard staple for me. It's great for salads and I've used olives and feta in this recipe to add plenty of flavour. It's the perfect option for a healthy packed lunch – quick to prepare and bursting with flavour."
Visit: The World Cancer Research Fund on www.wcrf-uk.org/uk/
Broad Bean, Mint and Feta Salad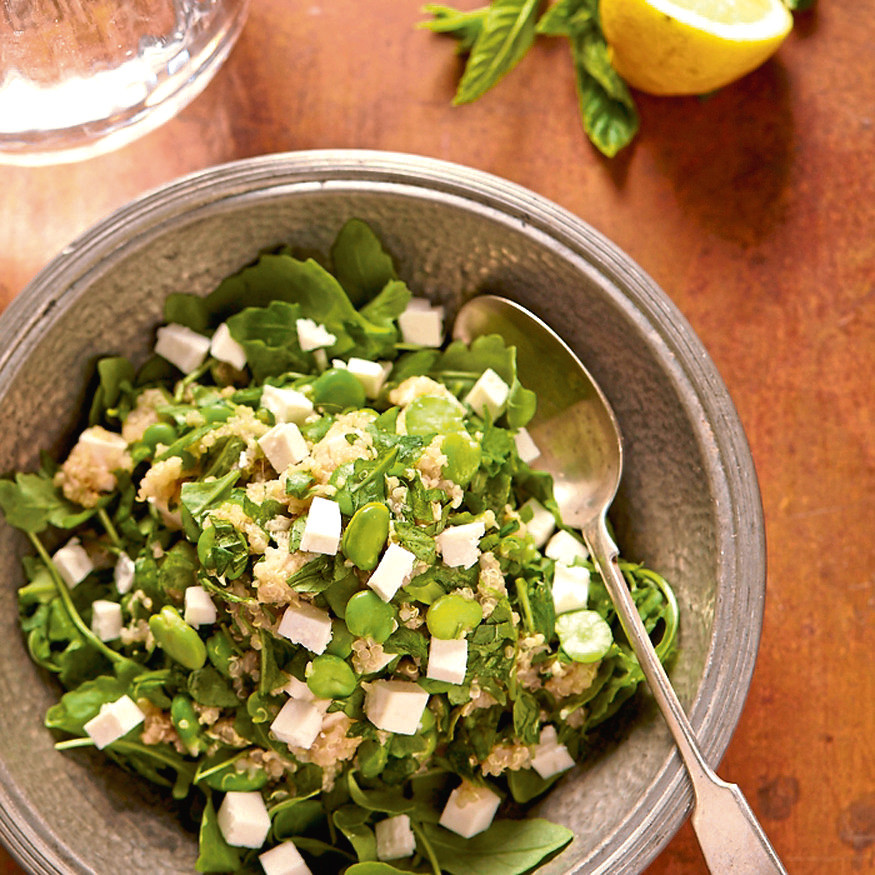 SERVES 2
80g dried quinoa
160g broad beans, fresh (podded) or frozen
4 large mint leaves, finely chopped
2 tbsp lemon juice
2 tbsp balsamic vinegar
2 tsp olive oil
Freshly ground black pepper, to taste
100g rocket
100g baby spinach, roughly chopped
30g feta cheese, cubed
Rinse the quinoa under cold water, then add to a saucepan with 400ml of water. Bring the water to the boil, reduce to a low heat and cover, leaving to simmer for 10–15 minutes, until the grains are tender and start to unwrap.
While the quinoa simmers, add the broad beans to a saucepan of boiling water, and cook for two minutes (four minutes for frozen broad beans). Drain, refresh under cold water, drain again then pop the beans out of their thick, pale skins (optional).
Add the mint, lemon juice, balsamic vinegar, olive oil and black pepper to an empty jam jar or tight-sealing pot. Put the lid on and shake vigorously to make the salad dressing.
Once the quinoa is cooked, drain off any remaining water, and split between two plates. Add half the rocket, spinach and broad beans to each plate, and drizzle over the dressing.
Top with the feta cheese, and serve.
Instead of quinoa, try serving with wholegrain cous cous, bulgur wheat or pearl barley.
Cous Cous Salad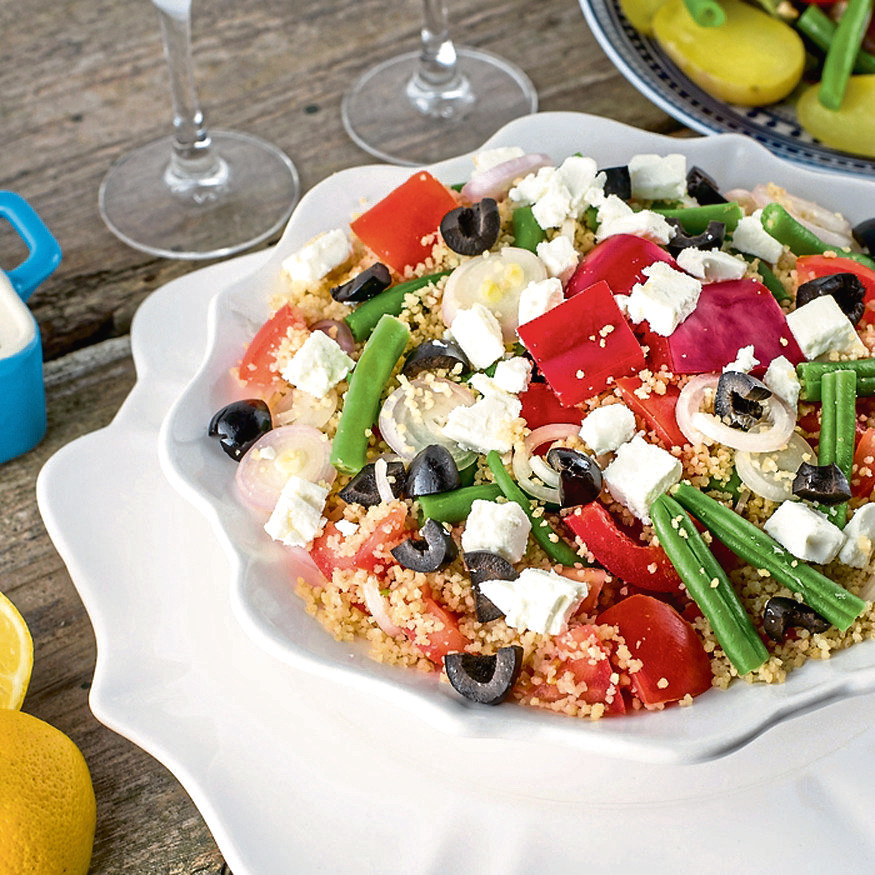 SERVES 2
100g cous cous (uncooked weight)
180ml boiling water
1 tsp olive oil
10g butter
75g green beans
1 red pepper, sliced into 2cm pieces
2 shallots, finely diced
2 tomatoes, diced
4 black olives, chopped
20g feta cheese, cubed
2 tbsp lemon juice
Place cous cous in the boiling water in a saucepan, adding the olive oil, and allow to stand for five minutes without heating.
Add butter and gently heat for five minutes, then allow to cool.
In a separate pan, cook the green beans for five to six minutes, allow to cool, and then chop into 2cm pieces.
Add the green beans, sliced peppers, shallots, tomatoes and black olives to the cous cous.
Crumble the feta cheese into the dish. Pour the lemon juice on top, mix all together and serve.
Rainbow Rice and Chicken Salad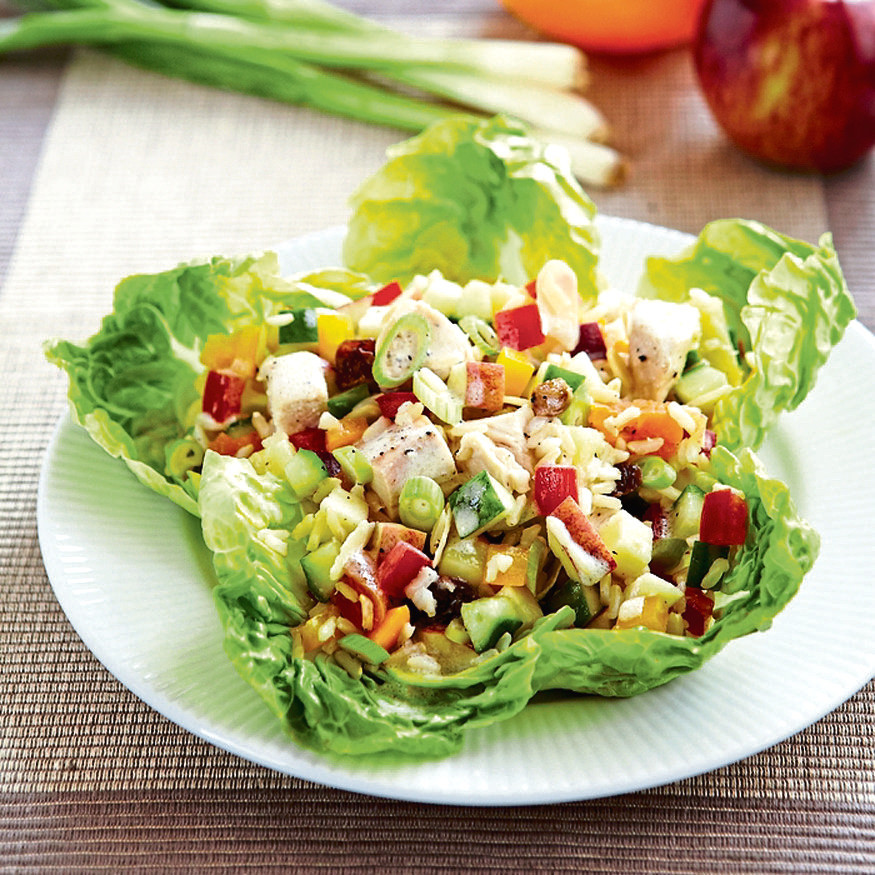 SERVES 2
1 small gem lettuce
8 tbsp cold pre-cooked brown rice (60g uncooked weight)
150g cold cooked chicken, cut into bite-sized pieces
2 medium tomatoes, diced
5cm piece of cucumber, diced
2 spring onions, finely chopped
1 small yellow pepper, diced
1 ring pineapple canned in natural juice, drained and cut into small pieces
Half a red apple, diced (use lemon juice to prevent it turning brown)
4 dried apricots, finely chopped
Half tbsp sultanas
1 tbsp flaked almonds
FOR THE VINAIGRETTE
1 tsp olive oil
2 tsp white wine vinegar
Freshly ground black pepper
1 tbsp low-fat Greek yoghurt
Arrange the lettuce leaves on serving plates to look like petals.
Place the rice and chicken in a mixing bowl with the remaining ingredients and stir gently together.
Make the vinaigrette by mixing the ingredients together. Dress the salad with the vinaigrette and toss lightly.
Spoon the salad on to the prepared serving plates on top of the lettuce leaves.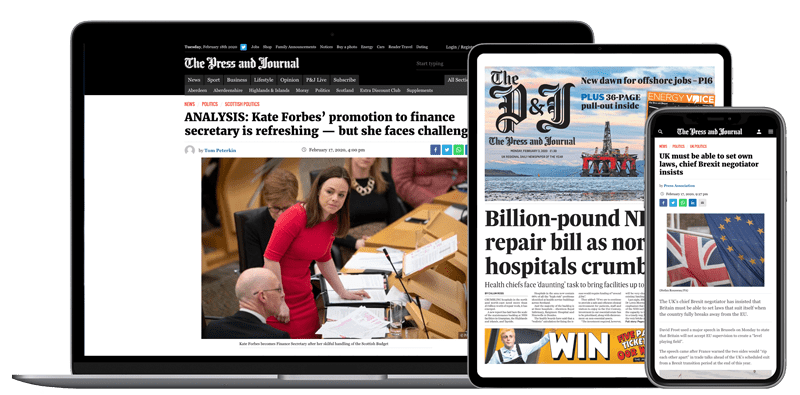 Help support quality local journalism … become a digital subscriber to The Press and Journal
For as little as £5.99 a month you can access all of our content, including Premium articles.
Subscribe