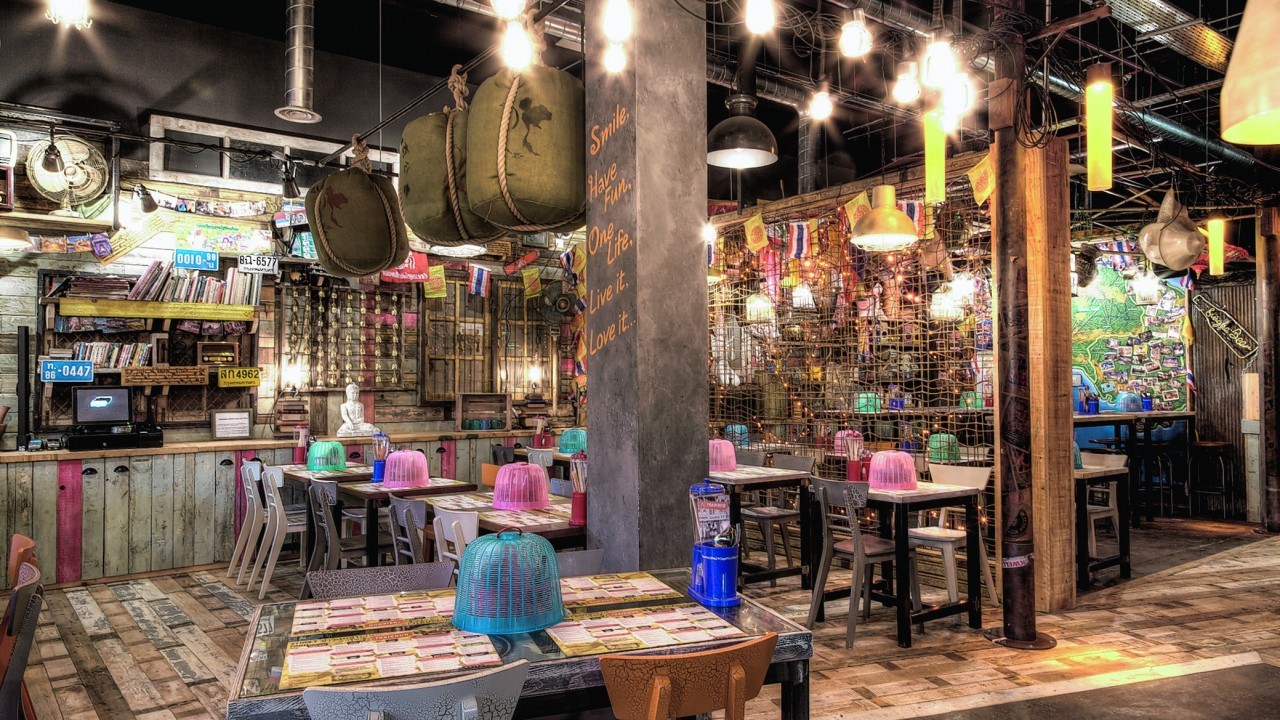 I had been trying to get a table at one of the newest restaurants in Aberdeen for weeks, but every time I visited Union Square to sample the cuisine at Thaikhun, the queue was always out the door.
Well, last week, I finally found out what all the fuss is about when I took advantage of a quiet day off. And I can safely predict that the buzz surrounding Thaikhun will continue for months to come.
Pronounced "tycoon", the restaurant celebrates the real tycoons of Thailand – the street food sellers who own and run their own successful businesses, and who have had their delicacies recreated throughout the world.
With American restaurants, Indians and
Italians aplenty, there's a real lack of Thai
cuisine in the Granite City – and this one is
getting people talking. The dishes have been created by Bangkok "street hawker" turned restaurateur, Kim Kaewkraikhot, who wanted to bring a taste of Thai street dining to Aberdeen. The decor has been carefully thought out to bring the north-east of Scotland as close to the bustling streets of Bangkok as possible – from the mysterious objects that hang from every square inch of ceiling and walls, to the constant sound of chatter.
The tiny kitchen must be no bigger than what street food sellers are used to dealing with, and we waited just minutes from placing our order to the dishes arriving steaming in front of us.
I started off my Thai experience with the Gai Satay, grilled satay marinated chicken skewers served with a peanut sauce and cucumber relish. I always go for satay chicken when I try Asian food, and these perfectly plump chicken pieces took the concept to the next level.
Served with pieces of toast, the combination of sweet, crunchy peanut sauce, lip-smacking vinegar relish and lemongrass-coated meat meant the dish was an explosion of flavour.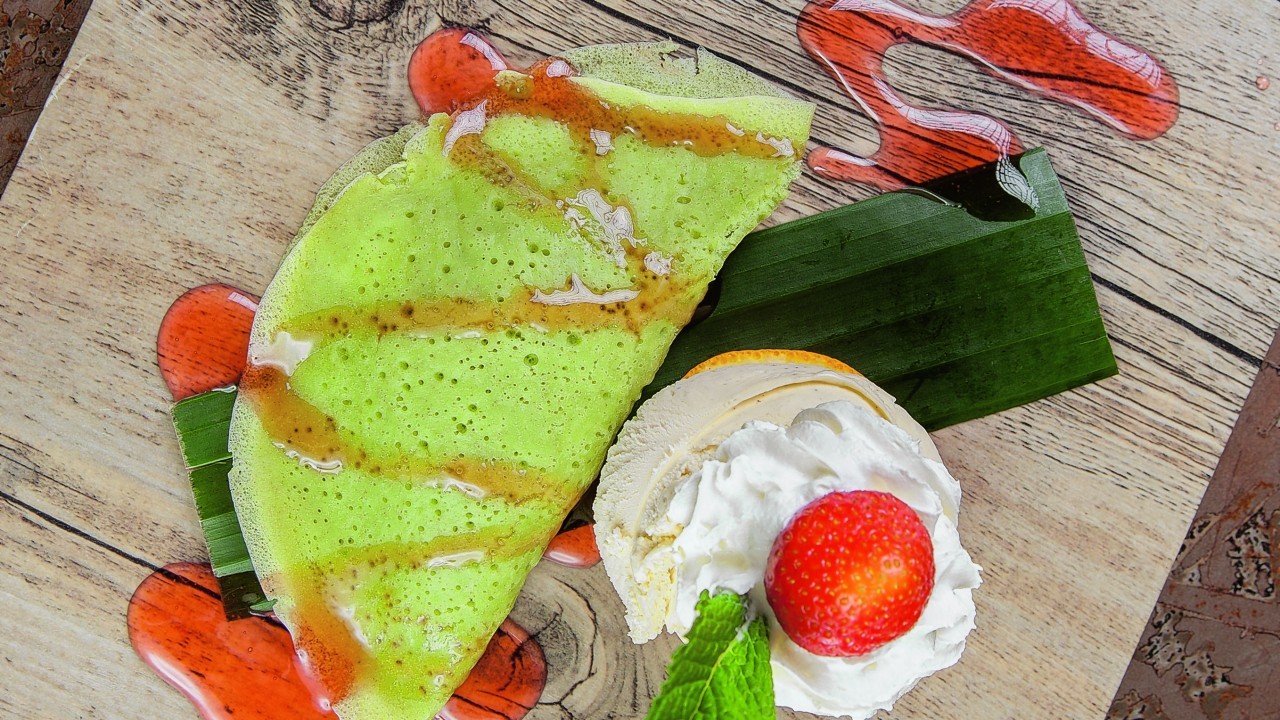 My other half went for Moo Ping, marinated pork skewers, grilled and served with a chilli dip. The sticky, honey-like coating on the long strips of perfectly cooked pork were sweet enough to make your teeth squeak, but not so bad to make you stop eating.
My only complaint was that there were too many choices on the menu I wanted to taste – a ridiculous negative if ever there was one.
Despite the fragrant broths, curries and stir fry dishes on offer, I opted for a good old steak.
The Nua Yang was described as a "simple and easy" grilled beef steak, but, my goodness, it was so much more. It had been marinated in a "secret" black pepper sauce (straight from a vendor on Sukhumvit 69, apparently) which gave the meat a wonderfully complex, fresh, fragrant flavour.
I had a side of bean sprouts and
noodles coated in a garlic, soy sauce and chilli dressing, which were incredibly simple but delicious. However, the real winner on the night was the dish on the other side of the table – Khao Ka Moo, a five-spiced stewed pork served with rice.
If there's one thing I love when I get an Asian takeaway, it's the pieces of pork that bejewel a fried rice or crispy pancake roll.
The Khao Ka Moo was the perfect tribute. From the perfectly marinated pork which cut like butter, to the bed of sticky rice
underneath soaked in a sweet, five-spice gravy, the dish was incredible.
Another star of the show was our dessert – Sankaya Bai Toey, a Thai pancake filled with a fragrant custard. It was unlike anything we had ever tried. I must admit that when it
arrived on the plate served with cream and ice cream, the pancake looked utterly bizarre – a green-tinged batter, filled with even greener custard.
We learned the filling was flavoured by the Thai pandanus leaf, a popular plant used in numerous desserts and breakfasts across Thailand, which has an earthy fragrance. I described the creation as "a bit odd" – the filling very similar to raw cake batter – while my other half said it was a "triumph". I was pleased it took us out of our comfort zone, surely a must for any new restaurant that wants to bring new flavours abroad.
With a diet Coke (I was persuaded to drive) and a red wine (next time it's his turn), the bill was just short of £50.
Aside from the incredible cuisine, the bustling decor and the attentive staff, one of the best things about this new restaurant is that it's put Aberdeen way ahead of the game. The first Thaikhun was opened in Manchester, but
the owners chose to bypass Glasgow and
Edinburgh and head straight for the Granite City to open a second.
There's also speculation that Thaikhun's sister restaurant, Chaophraya, is about to take over the Monkey House on Union Street, adding yet another Thai addition to Aberdeen's repertoire. I can only hope this happens sooner rather than later – it might be a little easier for me to get a table at Union Square.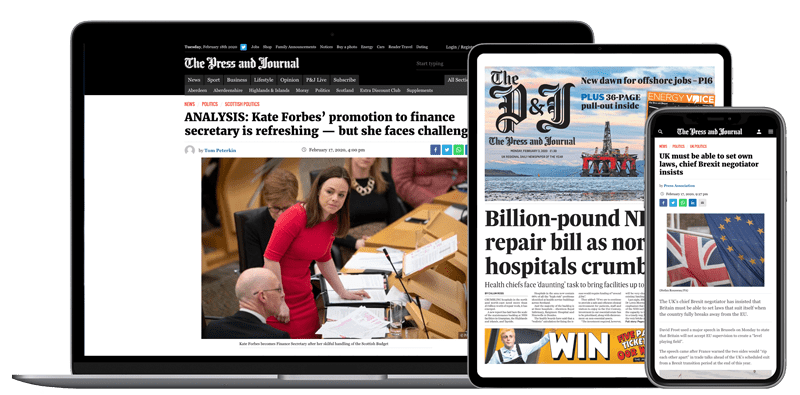 Help support quality local journalism … become a digital subscriber to The Press and Journal
For as little as £5.99 a month you can access all of our content, including Premium articles.
Subscribe