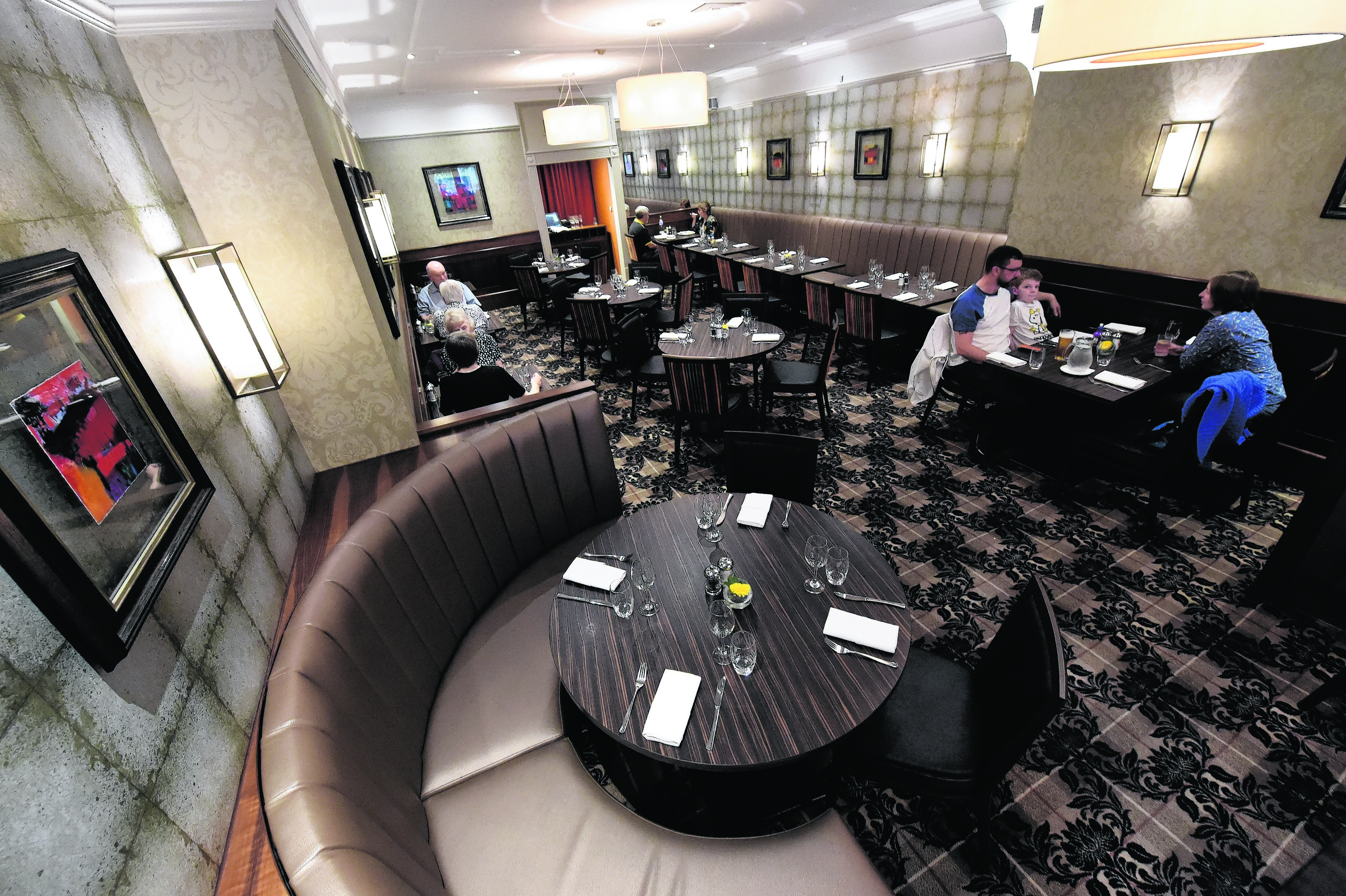 Atholl Hotel, Aberdeen
The Atholl Hotel has enjoyed a bright new makeover since my last visit: new carpets and decor – plus a lift to the first floor – give this culinary landmark a fresh and attractive feel.
But there is something about the Atholl, as a dining destination, that you will never cover up, no matter how many coats of paint they use.
Tradition is stamped through it like a stick of rock – reflected in the lunch-time menu which remains a powerful magnet for the traditionalists or, dare I say it, those with more mature tastebuds.
That is how it looked to us as we breezed in on a weekday lunchtime. And why not? The Atholl knows its market and they certainly know where to find the Atholl: the car park was almost full when we arrived.
It does not matter how many times you see the Atholl, and I drive by frequently, but you never tire of its spectacular Balmoral-style facade of towers and turrets.
It was built originally as a Victorian private house and occupies a prime position on King's Gate, Aberdeen, just as the road climbs to offer views of the sea, and is a grand old lady among substantial west-end houses all around.
The informal dining area around the bar area was busy, but less so in the more dignified surroundings of the formal dining room.
Here we were guided to a cosy table for two right at the far end of the room next to a wall. It was a little dark and removed from the action, but fine if you like it like that. We would prefer a table near the front window next time, where you can watch passers-by outside and observe our fellow diners.
It did not matter too much, as it turned out, because a pair of older gentlemen, seated behind us, kept us entertained by spending the whole lunchtime putting the world to rights. It only took them an hour and a half, which was pretty good going.
All of our own big-thinking global strategy was now being poured into the menu. Starters were selected fairly quickly: home-made Scotch broth for me and a prawn platter for the wife. The soup was a classic comfort-food opener, with a buttered bread roll, while on the other side, a very generous portion of prawns, with Marie Rose sauce and lemon.
Mains were a trickier proposition, as we were torn this way and that. I almost asked the part-time world leaders behind me what I should do, but they were engrossed in an animated discussion about that day's P&J and I didn't want to interrupt for a second.
In the end, one of the friendly and experienced waitresses chose for me: I could not go wrong with roast Buchan chicken, she confided, so that was it. For my wife, a cold meat salad.
There is something about the staff here that gives you that close-knit family feeling and a sense of many years of experience in looking after diners.
My succulent tender chicken was a delight, bursting with flavour and very filling, accompanied by rich gravy, bacon chipolatas, vegetables, skirlie and chips.
The meat salad was another generous serving, with plenty of chicken, beef and home-baked ham, with a sweet contrast of apple and pear slices, and green leaves, coleslaw and a side order of chips.
Both were simple uncomplicated dishes, but flavour and richness of the food was paramount.
We rounded off with something familiar and something less so: it would be unthinkable not to find the king of north-east puddings – sticky toffee and ice cream – on the menu at the Atholl and it didn't let us down.
Less obvious was raspberry and chocolate brulee, which stole the show with its sleek looks. It was a chocolate lover's dream, but be warned: it was very rich.
Food fads and dining places come and go, but there is something comforting and reassuring about the Atholl. It does what it says on the tin – it's all about tradition and consistency, and that's why they keep coming back for more of the same.
But what is this I see on the table? A flier for an Italian "tutored wine dinner" in October at the Atholl, with wines selected and presented by our very own YL columnist Carol Brown.
And a menu to suit the occasion, including antipasti of cured meats, Saltimbocca Alla Romana (marinated veal topped with prosciutto and sage) and Amaretto and cherry pannacotta.
Well, I never: the grand old lady of King's Gate still has some surprises in store.
---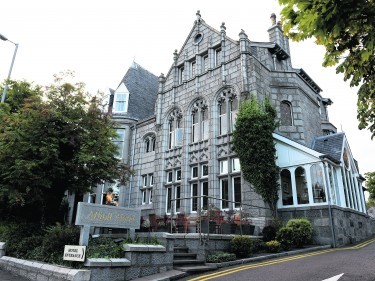 ATHOLL HOTEL
54 KING'S GATE, ABERDEEN. PHONE 01224 323505.