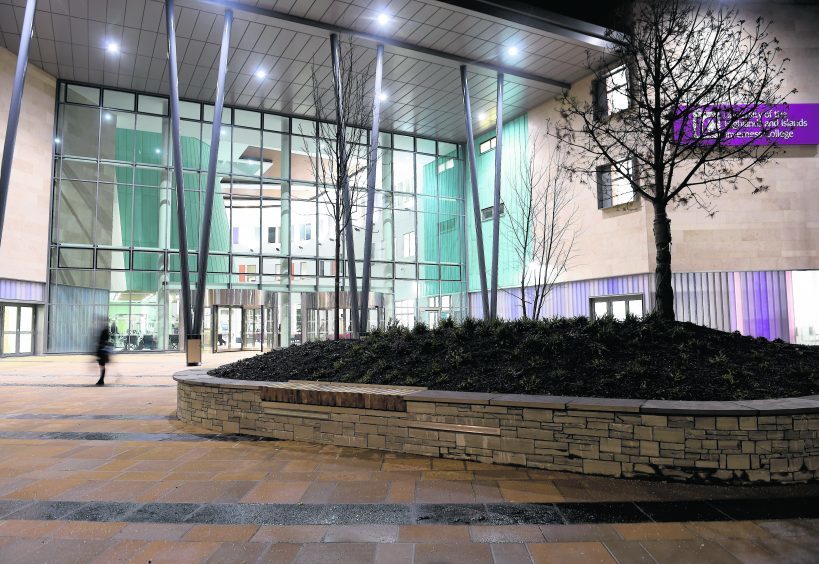 The year 2000 was an important one. We celebrated the new millennium and the Queen celebrated her Golden Jubilee. In the Highlands, champagne corks popped and drams flew when Inverness became a city.
In the intervening years, Inverness has grown apace and was, at one point, one of Europe's fastest growing cities. But I felt it never fully felt like a proper city until last year when the doors to the new University of the Highlands and Islands' £50million Inverness College campus opened. Since then, it has felt more mature while the students, with their zest for life, have added a real buzz.
Although the campus sits slightly on the outskirts, there are good road and bus links and members of the public are warmly welcomed to use facilities such as the beauty and hair salons, cafes and Sheiling Restaurant.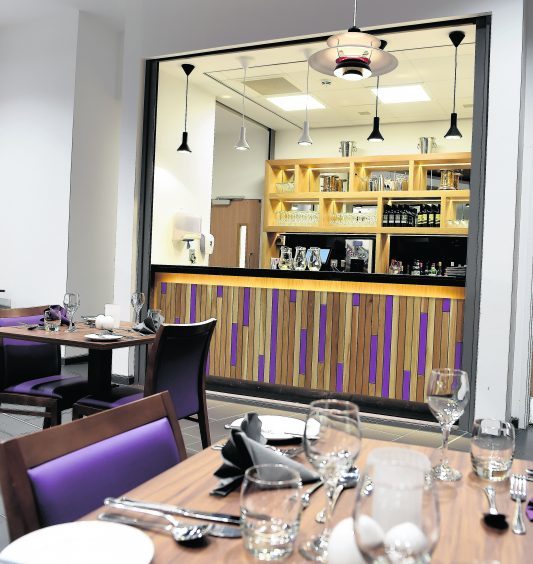 Situated on the ground floor and separated from the high-ceiling busy central entrance hall by a wall of glass, and with a wall of floor-to-ceiling windows looking out over the campus, the training restaurant is a lovely, bright space.
The decor is tasteful and there are nice wooden tables dressed with good quality Chinaware and cutlery, sparkling glasses, stylishly folded napkins and even at lunchtime, lit candles burn merrily.
Everyone from the smartly-dressed waiting staff to the chefs are students hoping to carve out a career in the hospitality or food and drinks industry.
We were graciously welcomed, shown to our table, had our coats hung up, a drinks order taken, offered warm bread rolls and had menus presented by a number of friendly waiting staff, while hospitality and events lecturer, Amanda Stewart kept a quiet but watchful eye on her proteges.
Dining here is excellent value for money with two course lunches priced at £5.50 and three courses at £6.50. Drinks are pretty reasonable too with a selection of spirits and Colonsay Brewery beers at £3 each, liqueurs at £3.50 and soft drinks at £1.
The choice of starters included tomato and basil soup, beetroot gravlax or pork pie, the latter being made with pork shoulder and lots of herbs. Thinking the pie would be canape-sized, I was about to order it until I saw a waiter serve an extra-large pie to the next table.
This would have been a meal in itself so instead I opted for the salmon while my chum ordered soup.
Beautifully presented on a piece of slate, my salmon slices, delicately edged with a wee hint of purple from the beetroot, were rolled into rose shapes, and came with a good micro-leaf salad with a wonderful dill and mustard dressing that gave it a warming kick. The soup, nice and thick and loaded with flavour, was equally warming on a chilly day.
After a slight delay, during which our waitress twice apologised for the wait, our mains arrived. I'd plumped for chicken chasseur while my friend ordered grilled sea bass. We could also have had a vegetarian option of sweet potato and chick pea falafel or by paying a little extra, a grilled sirloin steak.
My chicken skin was perhaps a little pale in colour but was perfectly cooked and very juicy. It was served with lovely cubed parmentier potatoes, broccoli and a rather nice herb-infused gravy. The sea bass also hit the spot with nice, firm meat and a wonderful Provencale sauce with a superb citrus burst that worked perfectly with the fish.
While pledging not to have dinner at night, we greedily ordered both desserts on the menu: Tranche St Honore, which neither of us had heard of, and a more familiar sounding, Drambuie trifle. Presentation of both desserts exceeded our expectations.
The trifle had layers of juicy mandarin topped with crunchy biscotti-style biscuits, creamy custard and whipped cream laced with what tasted like a generous measure of the liqueur.
The tranche turned out to be a thick wad of nicely shaped pastry served with two choux profiteroles filled with cream and an accompanying Chantilly cream. I felt it was a little bland but my pastry-loving chum enjoyed it.
Our bill came to just £15 which is fantastic value for money. The menu here changes daily and The Sheiling welcomes members of the public for lunch on selected days and for dinner on selected evenings. The restaurant is closed for the next few days but will re-open to the public from Tuesday, February 2, onwards. Booking is essential.
THE SHEILING RESTAURANT, UHI BEECHWOOD CAMPUS, INVERNESS. PHONE 01463 273000.