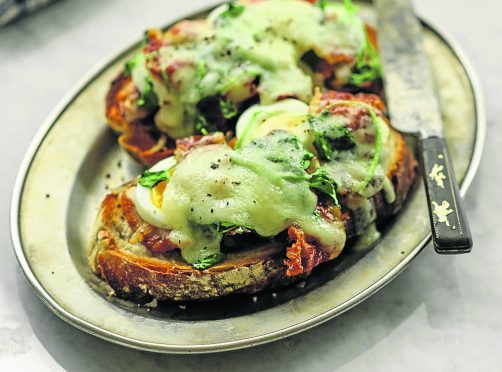 Here are two delicious game recipes from Michelin-star chef Tom Kitchin to try.
Grouse Sausage Rolls
SERVES 8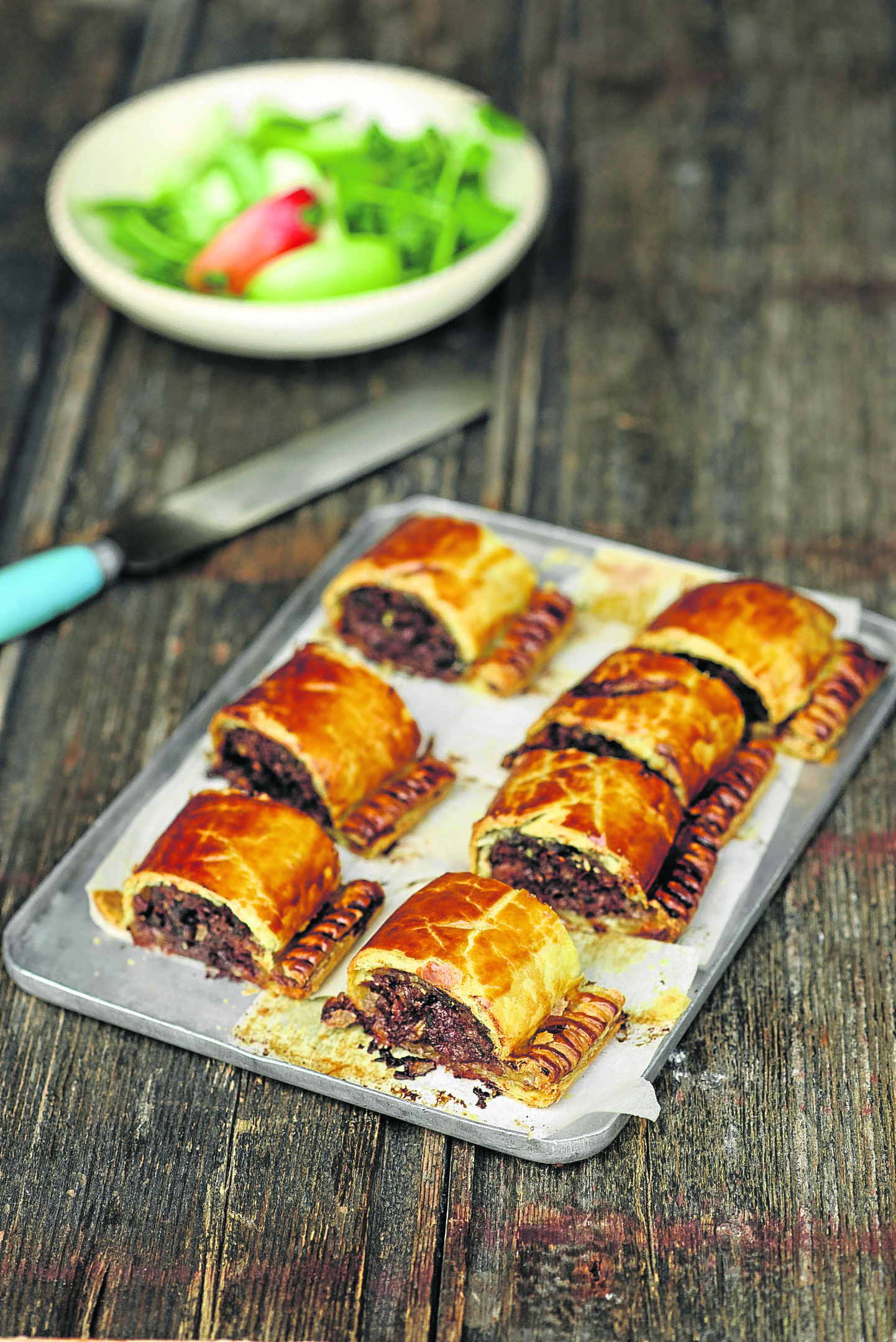 I don't know anyone who doesn't enjoy a sausage roll, but this is really a great and easy way to make it even better by adding grouse to the filling.
I've noticed this is also a really popular dish with the kids. It's really important you buy good-quality sausage meat to mix with the grouse.
These are great with the red cabbage salad on page 194 of my new book.
The ingredients
200g young grouse breasts, skinned and finely chopped
200g sausage meat
Vegetable oil
30g wild mushrooms, such as girolles, ceps or oysters, trimmed and wiped
50g Parma ham, finely chopped
2tbsp finely chopped shallots
2tbsp finely chopped cooked chestnuts
1tbsp peeled and finely diced quince
1tsp thyme leaves
400g puff pastry, thawed if frozen
Plain flour for dusting and rolling
1 free-range egg yolk, beaten
Watercress sprigs, to serve (optional)
1 green apple, to serve (optional)
Sea salt and freshly cracked black pepper
The sausage rolls can be assembled up to one day before baking, but if you do that don't brush the surface with the egg wash until just before they go in the oven.
The method
Mix the grouse meat and sausage meat together in a bowl, then set aside.
Heat a well-seasoned sauté or frying pan over a medium-high heat, then add a splash of oil.
When it is hot, add the mushrooms with a pinch of salt and sauté until they are tender and have absorbed the liquid they give off.
Tip them out of the pan and finely chop. When they are cool, add to the bowl with the grouse meat.
Heat a little more oil in the same pan over a high heat. Add the Parma ham and sauté for one minute.
Add the shallots, chestnuts, quince and thyme, and season with salt and pepper.
Sauté everything together, then set aside to cool.
Once the ingredients have cooled, add them to the meats and mix well by hand.
Fry a small amount in a well-seasoned pan to taste and adjust the salt and pepper, if necessary.
Roll out the puff pastry on a lightly floured work surface with a lightly floured rolling pin into a 40x30cm rectangle, then transfer it to a floured baking sheet that will fit in your fridge.
Lightly flour your hands and shape the sausage meat mixture into a long, even roll, then place along one long side of the pastry, about 1cm from the edge.
Brush the edges with egg, then gently lift the remaining pastry over the sausage roll and press the edges together, using the floured tines of a fork to seal.
Transfer to the fridge for at least 20 minutes before baking.
Meanwhile, preheat the oven to 200C Fan/220C/Gas Mark 7 and line a baking sheet with greaseproof paper.
Brush the long roll with the egg wash, then cut into eight equal portions and place them on the baking sheet. Bake for 30 minutes, or until the pastry is golden brown.
Serve hot or at room temperature. I particularly like these with a watercress and apple salad, and they go well with pickled red cabbage.
Open Partridge and Pancetta Toasties with Onion Compôte
SERVES 4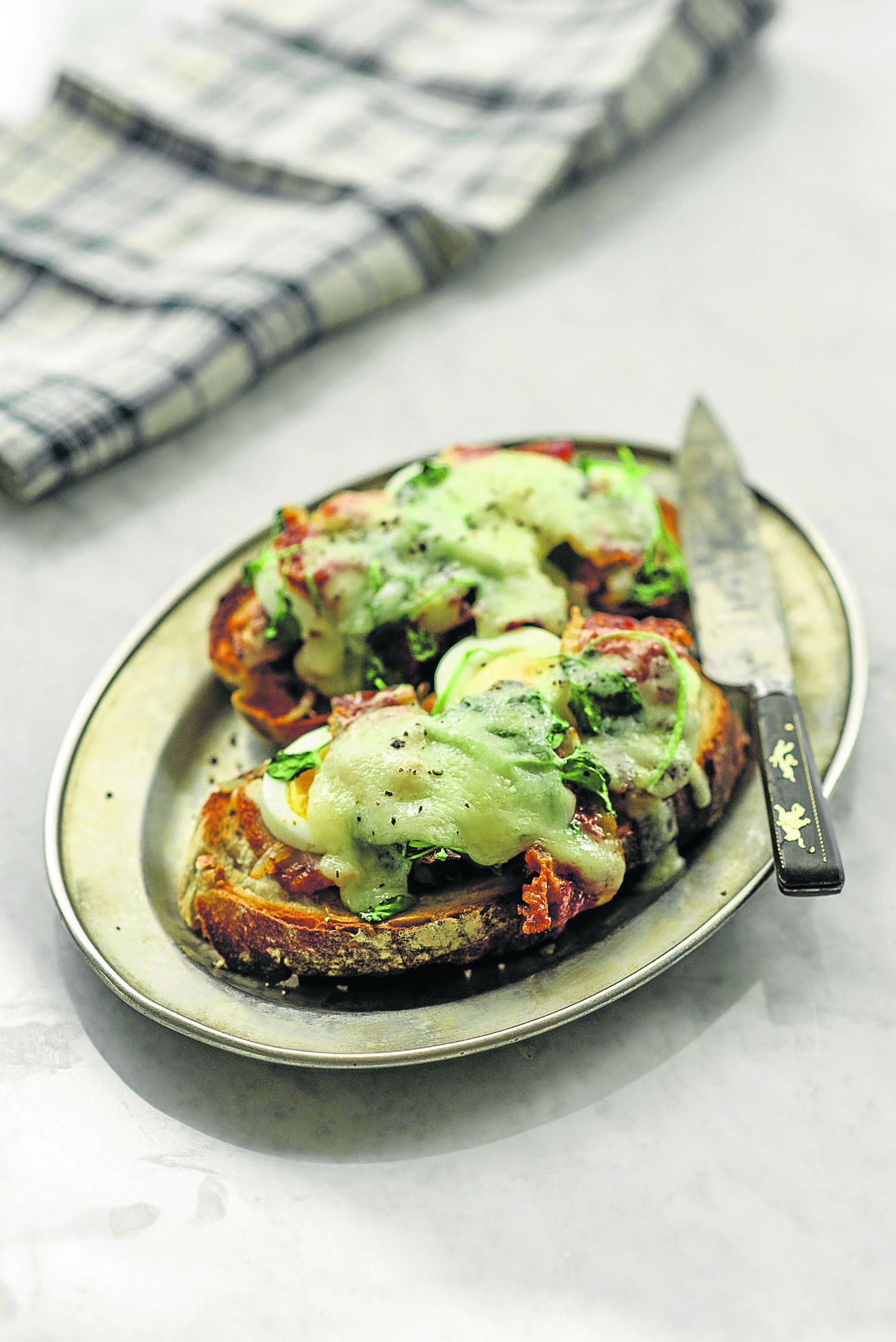 Who doesn't love a toastie?
This open partridge toastie is my way to take the toastie experience to a whole new level.
I love to serve it with an onion compôte, which brings a lovely natural sweetness to the dish. Don't be shy to experiment and add other ingredients to give this recipe your own personal touch.
The ingredients
4 partridge breasts, skinned
Olive oil
Butter for spreading
4 sourdough bread slices
2 hard-boiled free-range eggs, sliced
8 pancetta rashers, cooked until crispy
Watercress sprigs
4 slices cheddar cheese – my cheese of choice for this recipe comes from the Isle of Mull, but any strong cheddar would do
Sea salt and freshly cracked black pepper
FOR THE ONION COMPÔTE
50g butter
Olive oil
2 white onions, sliced
1 garlic clove, finely chopped
2tsp thyme leaves
The method
The onion compote is ready to use as soon as it is made, or it can be stored in a covered container in the fridge for up to three days.
Heat a well-seasoned sauté or frying pan with a lid over a medium-high heat, then add the butter with a splash of oil.
When the butter is foaming, add the onions, garlic and thyme and season with salt and pepper.
Cover with a wet piece of greaseproof paper, cover the pan with the lid, turn the heat to very low and leave the onions to sweat for 20-25 minutes until they are very tender.
Transfer to a plate and set aside to cool.
When you're ready to cook, preheat the grill to high.
Meanwhile, place a partridge breast in-between two sheets of clingfilm and use a meat mallet or rolling pin to lightly bash until flattened.
Repeat with the remaining breasts.
Pat the breasts dry and season them all with salt and pepper.
Heat a well-seasoned sauté or frying pan over a medium-high heat, then add a splash of oil.
When it's hot, add the breasts and sear them for two to three minutes on each side until cooked through, then set aside to rest for five minutes covered with kitchen foil.
Fry the breasts in batches, if necessary.
Toast the sourdough slices on both sides under the grill, then lightly butter each. Do not turn off the grill.
Spread the pieces of toast with the onion compote and add the egg slices.
Top with the partridge breasts, crispy pancetta, watercress and finally the cheese.
Place the toasties under the grill until the cheese melts, then lightly season with salt and cracked pepper.
Recipes taken from Tom Kitchin's Meat & Game by Tom Kitchin (Absolute Press, £26).