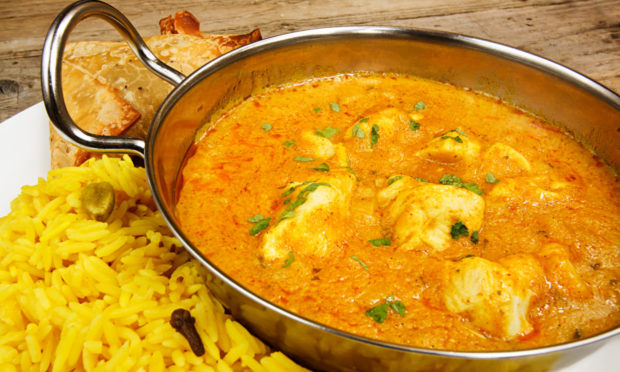 Chicken korma is often derided because the hot curry brigade don't rate it as the real deal! However, made properly this tasty dish, which was served at the inauguration of the Taj Mahal, is a Friday Fakeaway to be proud of.
Now, when it comes to Indian food, it has to be spicy for me – or so I thought until I was introduced to a really tasty chicken korma.
If you are a fan of Indian cuisine, then you will be aware that korma is an extremely mild spiced dish made with yoghurt or cream.
And it's probably not one you have ever considered making at home, but trust me it deserves to be crowned a Friday Fakeaway.
Although I wouldn't say I have been completely converted, as something hot remains my preference, my daughter did ask me to make a chicken korma for her and I will admit that by treating it as a meal, rather than a curry, I rather enjoyed it.
This is a plain and simple dish and I don't like to add almonds or raisins, although I know some recipes do, and there are many korma fans who expect them to be present.
With its roots in the Mughlai cuisine of the Indian subcontinent, Korma is a classic Mughal dish which can be traced back to the 16th Century when the Mughal people made incursions into the region.
Taj Mahal links
The dish, traditionally slow cooked using a minimum amount of liquid, was often prepared in the Mughal court kitchens.
Regarded as a delicacy back in the 16th Century, it is believed to have been served to Shah Jahan and his guests at the inauguration of the Taj Mahal.
While we know the dish as an extremely mild curry, there are many areas in India that make it as an extremely hot dish, such as in the southern part of the country where it is tomato-based.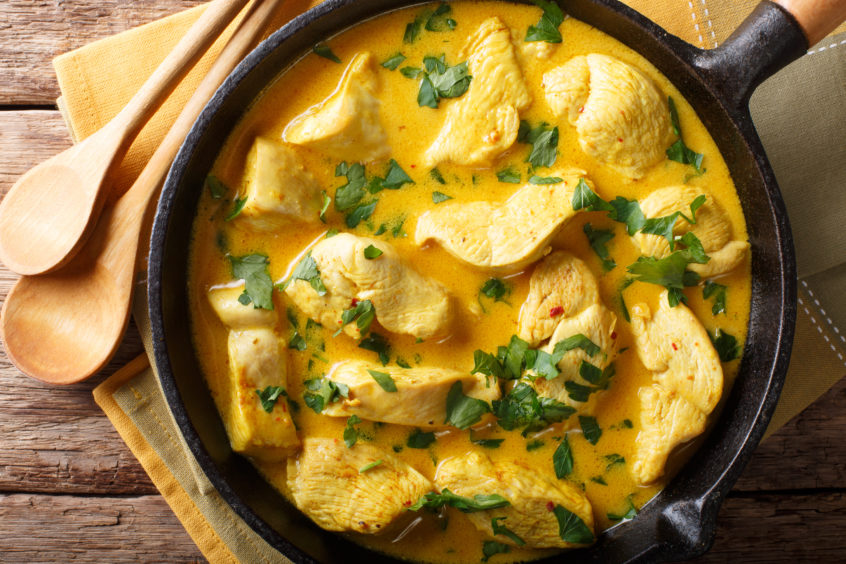 Chicken Korma
Ingredients
2tbsp vegetable oil
3 chicken breasts, cut into chunks
1 large onion, sliced
3tbsp korma curry paste
25g ground almonds (optional)
375ml chicken stock, made with a cube
180g baby spinach
150g low-fat yogurt
Rice or naan, to serve
Chopped coriander for garnish
Method
Heat 1tbsp of the oil in a non-stick frying pan and lightly brown the chicken chunks in two to three batches. Set aside.
Wipe the pan with kitchen roll, add 1tbsp oil and fry the onion for 5 mins, stirring occasionally. Add the korma paste and almonds to the pan and fry for 1 min.
Remove from the heat. Add the stock to the pan and blitz with a handheld blender
 Return the pan to the heat and bring to the boil.
Put the chicken back in the pan, cover and simmer very gently for 20 mins.
Add the spinach and cook for 2-3 mins until it has just wilted.
Stir in the yogurt, garnish with the chopped coriander then serve immediately, accompanied by rice or naan bread.
More in this series …
Friday Fakeaway: Chicken jalfrezi with fragrant basmati rice