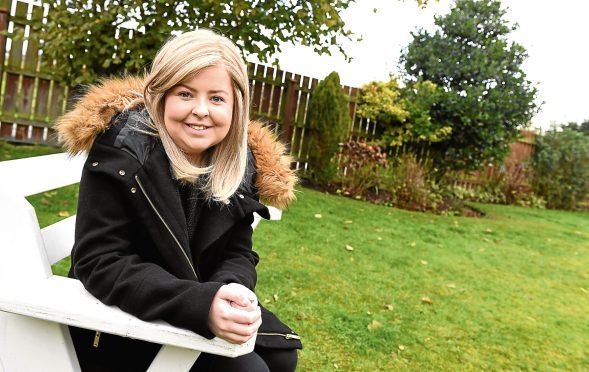 At 18 years old, Rosie Carr was getting ready to spread her wings and embark on the first step of her career as a nurse.
But while her friends have gone on to graduate from university and gone travelling, Rosie has watched from the sidelines after spending the past three years in and out of hospital.
From gruelling treatment to a month in intensive care due to sepsis, it would seem that life has thrown everything at Rosie and her family.
She now takes one day at a time and rarely thinks about the future, it is a luxury which she cannot afford after the Ellon woman was diagnosed with leukaemia.
But instead of getting beaten down by the disease which has altered the course of her life, Rosie is incredibly pragmatic while her parents, Tessa and Martin, remain optimistic that Rosie's latest stem cell transplant may have worked.
This is the second time she has undergone the procedure following relapse, and Rosie's quiet courage has not gone unnoticed by her close circle of friends – many of whom she has known since primary school.
Unbeknown to her, Rosie was nominated for the Shirley Nolan Special Recognition Award which acknowledges supporters who have gone above and beyond for the charity Anthony Nolan.
The ceremony will be held at the end of this month at the House of Commons, but doctors have told Rosie she will not be able to attend due to the high risk of infection.
Even though she won't be there on the night, the fact that Rosie is out of hospital and recovering at home is more than good enough for the Carr family who will at least be together this Christmas.
She has held various fundraisers for Anthony Nolan, and the charity matches individuals willing to donate their blood stem cells or bone marrow to people with blood cancer and blood disorders.
It was set up by Shirley Nolan in 1974, and now finds three lifesaving matches every day.
"It was a big shock to be nominated because I honestly had no idea that my friends had even put me forward, there's 17 of us in the friendship group in total and I feel very lucky to have that support network around me," said Rosie.
"Sometimes I get frustrated because all I want to do is go out like anyone else my age, without being asked how I am.
"People often ask my friends how I'm doing which always makes us laugh, I don't want to be treated as a poorly person.
"One of my friends who I met during treatment described it as not wanting to be known as cancer girl – that's how I feel."
Rosie was diagnosed in 2013 following a blood test, but her only symptoms were tiredness and a high temperature.
Ironically this could have been put down to the lifestyle of any teen, but treatment started almost immediately.
The Carr family were left with no choice but to get on with things, and have since found that black humour has helped them through.
Rosie's mum is forever optimistic, despite the many challenges which she has watched her daughter encounter.
"There's been so many things over the years which we've ended up laughing about, because it could only happen to us," said Tessa, who gave up work following Rosie's diagnosis.
"We were at Aberdeen Royal Infirmary literally the day after Rosie's diagnosis, and the Queen came to visit.
"We were trying to get to grips with the news which didn't really sink in for Rosie for another three weeks, and then the Queen turned up.
"There were snipers on the roof, we never really imagined that we'd see the Queen in these circumstances but we did get a glimpse as she walked down the corridor."
Tessa briefly returned to work after Rosie underwent a stem cell transplant in 2014, but she relapsed in February this year.
"It wasn't easy to deal with because I spent a month in intensive care fighting sepsis, and I thought I might be on the home straight," said Rosie.
"For a moment there was this concept of remission where everything seemed to be going great.
"I've gone on to have a second stem cell transplant which will be my last one, as you're only allowed two.
"It can take up to a year to recover and everything has been put on hold again.
"There are times when it feels overwhelming but the way I cope is just by taking one day at a time.
"I made six close friends while having treatment, three of whom have passed away so it's best not to look too far forward."
Rosie took part in Aberdeen event Courage on the Catwalk in 2015 which raises money for Friends of Anchor, a charity close to her heart.
The family have also relied on Clic Sargent which helped fund Rosie's hospital stays in Glasgow, and she has made use of Maggie's and MacMillan alongside Clan. She remains hopeful of remission having met dozens of milestones which enabled her second stem cell treatment to take place.
"Rosie is a tough cookie, even after having to start all over again when we thought we had beaten the cancer," said Tessa.
"Obviously it's hard watching her friends move on with their lives but they're a fantastic bunch.
"We rub along together at home although I'm sure she has the odd moment of annoyance with her older brother, Harry.
"The support available is amazing and I'm very proud she's been nominated, all we can do is keep moving forward."
WHAT IS A STEM CELL TRANSPLANT?
A stem cell transplant aims to try to cure some types of blood cancer such as leukemia.
We need stem cells in order to survive. Doctors can collect stem cells from your blood or a donor's. After high dose treatment, you have the stem cells fed into a vein through a drip to replace those that the cancer treatment has killed.
Stem cell transplant means that you can have higher doses of treatment, so there may be more chance of treating the cancer than with standard chemotherapy.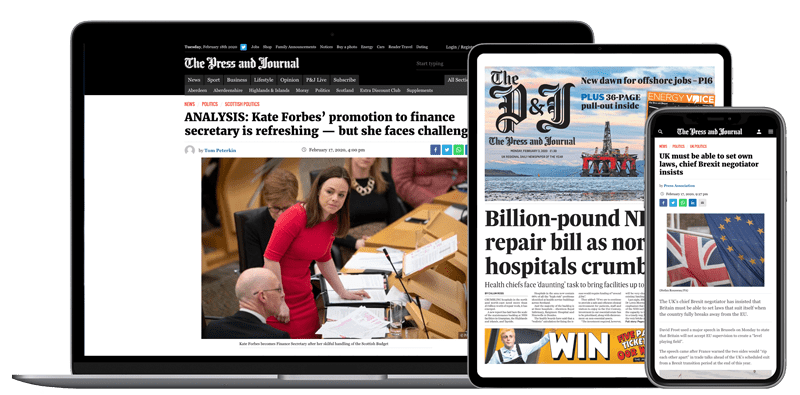 Help support quality local journalism … become a digital subscriber to The Press and Journal
For as little as £5.99 a month you can access all of our content, including Premium articles.
Subscribe