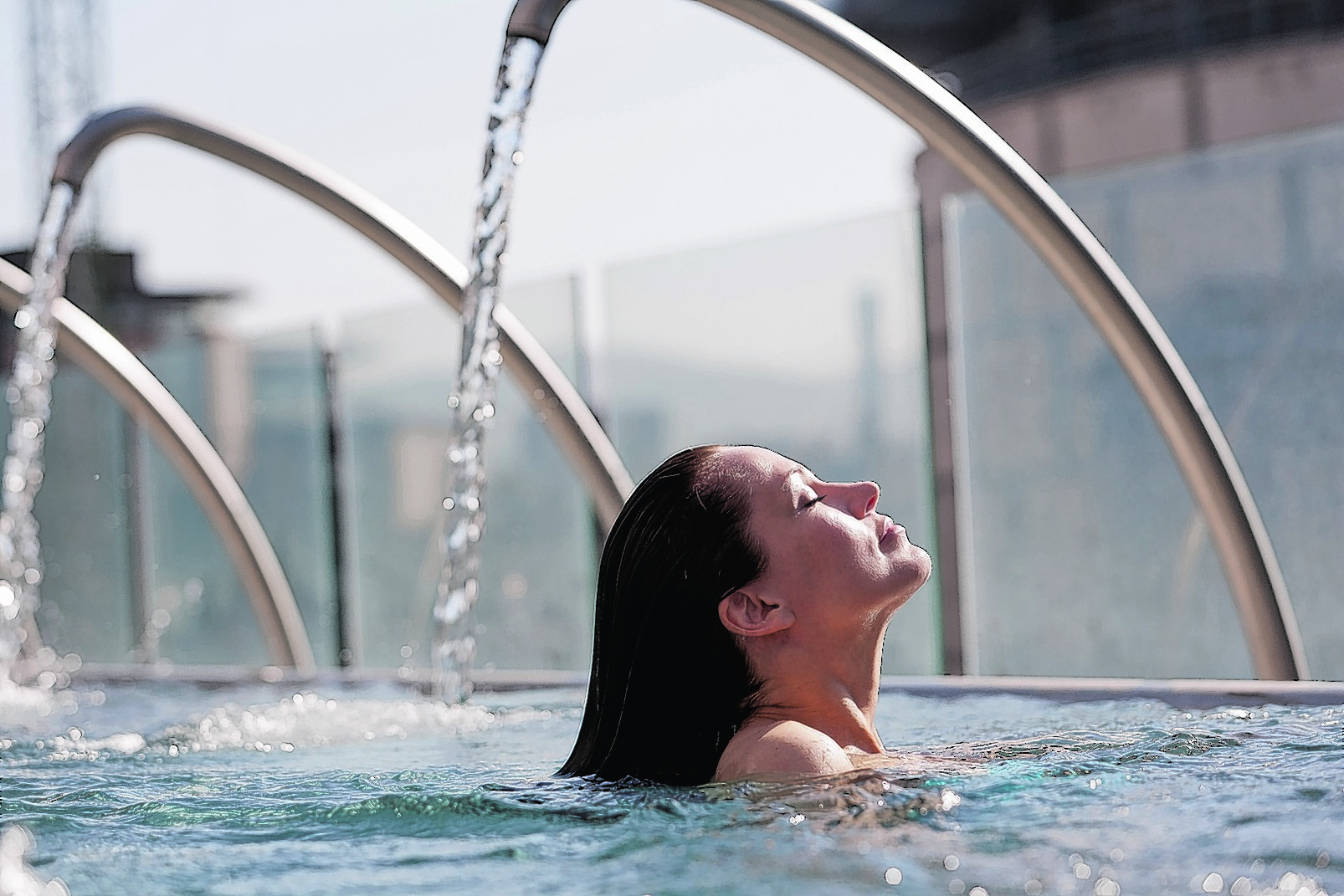 It's never too late to start investing time in yourself, and a luxury spa experience is a great place to start
It was 10 o'clock on a Monday morning and I was lying face down, stark naked on a leather bed. Not a good look for anyone over 30, and I was praying the beauty therapist had seen worse. But the room, deep in the Sheraton Grand Hotel's One Spa, was lit by candles, and sufficiently dark for Laura not to see all the gory details, I hope.
I was here to test the Autumn Reviver Spa Day (well, someone has to do it), which is a sensational experience specially created to get you set for the cold, busy months ahead.
Susan Harmsworth, founder of ESPA, says: "For me, real beauty is about looking the best for the age you are today… and tomorrow."
And so the day begins with three wonderful ESPA treatments including an invigorating full-body – and I mean FULL body – salt and oil scrub which softens and moisturises the skin. Although it felt a bit scratchy, I could tell it was going to work, and I said goodbye to my dignity – and fading fake tan. The product, Relaxing Salt Scrub, is a deeply calming blend to help soften, sooth, relax and renew. You can buy it afterwards for £32 for 10 x 50g sachets.
I'm including prices for the products because you can replicate this experience at home, although nothing beats a proper spa treatment.
After the body scrub, Laura disappeared while I unelegantly hauled myself off the bed into the shower to rinse off the salt and get ready for the back and shoulder massage which helps to revive the body.
This was the best part of the day, as I could feel years of bad posture draining away while Laura's tiny, soft fingers vigorously dug out all the knots in my muscles.
The Aromatherapy Bath and Body oil she uses relaxes and wards off aches and pains – worth every penny of £28 for 100ml.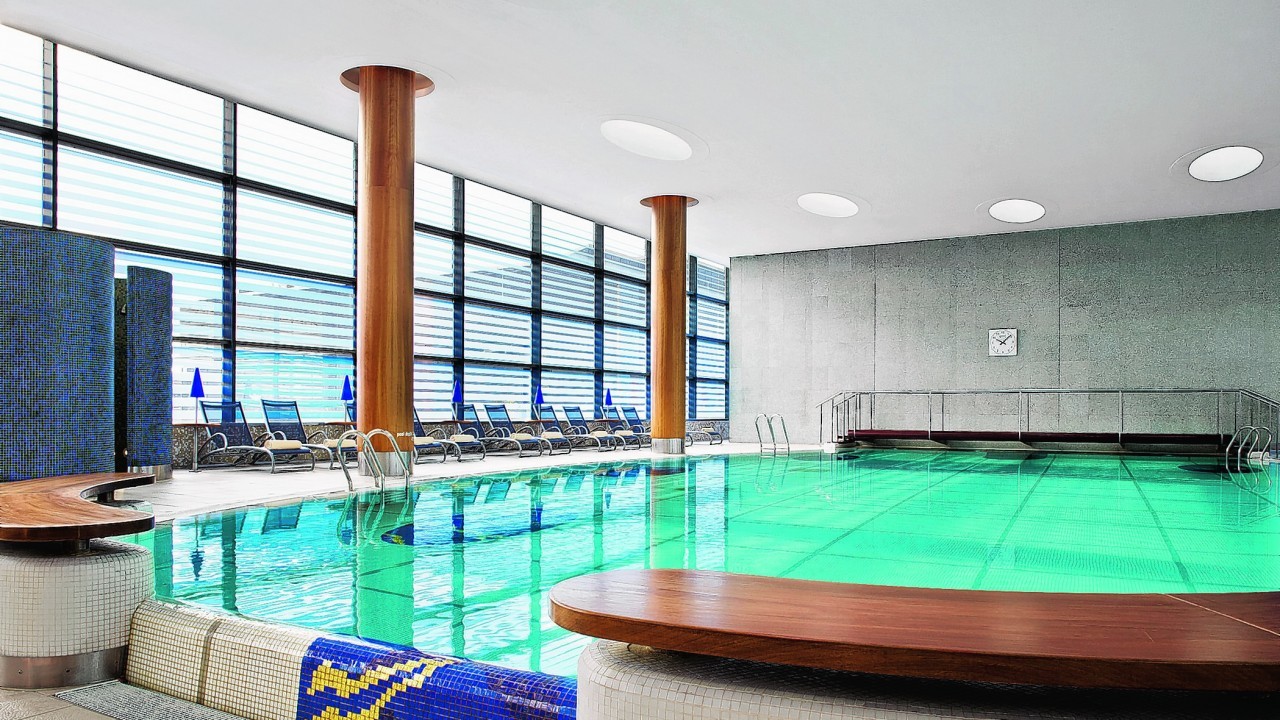 Next, an oriental head massage nourishes the hair and scalp to ultimately ease all tension and calm the mind, especially effective when you are in the buff.
At the end of the treatment, when my face didn't require to be stuck into a hole in the bed, I was treated to a luxurious facial which began with ESPA's new miracle product, Optimal Skin ProCleanser.
This innovative tri-phase product is an all-in-one gel cleanser, exfoliator and mask that provides multiple benefits and is beautiful to use, leaving skin as soft as a baby's bottom.
Moringa seed extract cleanses and removes make-up while multi-functional jojoba spheres gently exfoliate and melt to leave your skin clear, nourished and smooth. Finally, pumpkin enzymes gently dissolve dull cells, revealing a beautiful, radiant, healthy glow. £30 for 100ml of this gunk is money well spent.
Then it's a drop of Optimal Skin ProSerum (£48, 30ml), and a spritz of the hydrating Hydrating Floral Spafresh which, if you don't buy anything else, is great value at £19 and lasts for ages.
To finish, a dab of 24-hour Replenishing Moisturiser (£42, 55ml), which you won't want to wash off, especially if it delays the signs of ageing.
After the treatment, Laura's advice is to apply a relaxing salt scrub in circular movements to damp skin once a week, along with a soak in 1-2 capfuls of bath oil for 15 minutes – and to drink plenty of, you guessed it, water.
This uplifting spa experience includes Escape at One, with its wonderfully indulgent range of heat and water experiences in the tranquil thermal suite, as well as precious time in the Sheraton's sparkling rooftop hydropool. Bliss.
I emerged into the Edinburgh sunlight scrubbed, rubbed and moisturised to within an inch of my life, feeling – if not looking – 10 years younger.
Classics expert Mary Beard says people should be proud to grow old – today I just needed a little help, that's all.
The Autumn Reviver Spa Day is available for £120 per person and is valid from Monday to Friday until November 28, subject to availability. This offer cannot be used in conjunction with any other promotion and black-out dates may apply. For further information and reservations, contact One Spa on 0131 221 7777 or e-mail info@onespa.com, quoting "Autumn Reviver". www.onespa.com
Rates at the Sheraton Grand Hotel & Spa start at £185 for a classic bedroom on a B&B basis.
Call 0131 229 9131 or check www.sheratonedinburgh.co.uk for current offers.