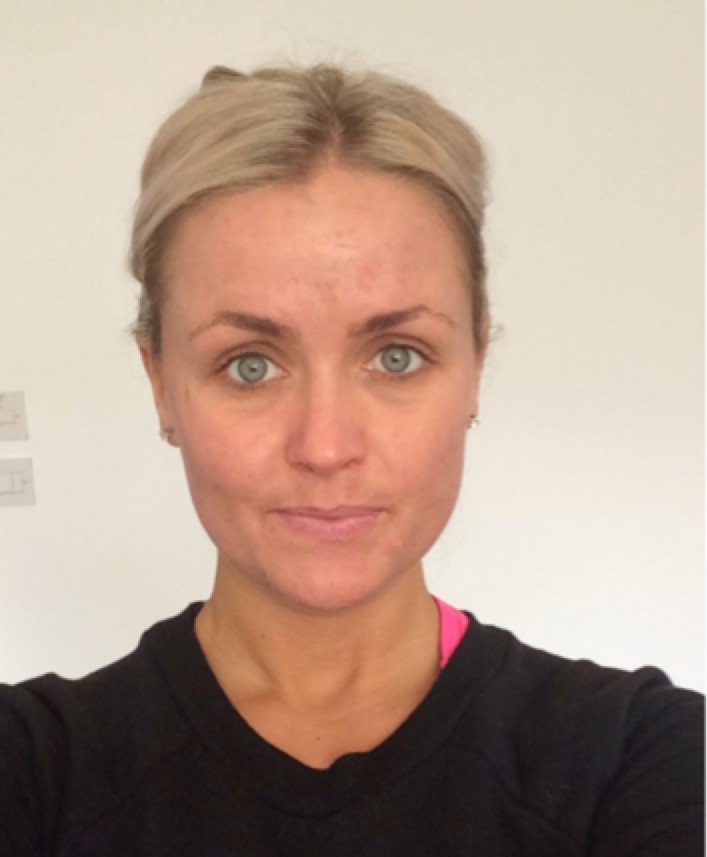 While on a photo shoot recently, I remarked to one of the models that her skin was incredible. It makes my job easier of course, but I was genuinely interested to hear what her skincare regime included.
Numerous expensive lotions and potions? A dermatologist on speed dial? No. It turns out it was just that good old-fashioned favourite: a flannel and hot water.
Unlike the model, I don't have perfect skin and even at the ripe old age of 32, I still suffer from frequent breakouts.
I have spent a fortune on miracle cures, overpriced moisturisers, and expensive courses of microdermabrasion all in a bid to get the skin that she achieves so easily, but it did make me wonder if I was ultimately doing more harm than good.
Does keeping it simple work? Or is it just a case of being blessed by the genetic lottery.
Bad skin zaps your confidence. It makes you painfully self-aware, and even when people say: "It probably feels worse than it looks", it is of little consolation. I've lost count of the amount of clients I have had who have apologised for having a spot.
I'm guilty of slathering on thicker foundation, of keeping my head down, of resembling Cousin It, all in a bid to hide my skin when it's had a breakout.
There is some comfort – and a good degree of sympathetic head nodding – when you see celebrities battling with their skin. Katy Perry, Cameron Diaz and Victoria Beckham have all been open about suffering from so-called "adult acne", a condition that affects an estimated one in five women between the ages of 25 and 40.
Hormonal changes are often to blame, with periods, pregnancy and Polycystic Ovary Syndrome being the chief culprits. In short, this is not a teenage problem.
So what is acne? In a nutshell, it's when the hair follicles in your skin become blocked. Attached to these follicles, are sebaceous glands which produce sebum to ensure the hair and skin don't dry out.
In cases of acne, the glands produce too much sebum which then combines with dead skin cells and plugs the follicle, resulting in whiteheads and blackheads. To top it off, bacteria on your skin then infects the follicles, resulting in pustules and cysts.
A few months ago, I decided to leave the cosmetic facials behind in favour of more drastic action, and began seeing Mr Roger Bainton, a Consultant Facial Surgeon who runs Aesthetics Aberdeen in the city centre. Mr Bainton, a marvellous Welsh man who gives you a science lesson with every appointment, explained that adult acne is far more common than you would think and while medicine can treat it, it's necessary to get to the root cause of the problem and get the infection under control.
Over the course of several appointments, he has performed a number of extractions, peels, and zapped me with his laser. At times I have looked like I've had a bad run in with Edward Scissorhands, but the result?
Noticeably healthier, clearer skin which has seen me finally ditch my heavy foundation in favour of a simple BB cream.
As much as the skin tone and texture has improved however, I have also come to accept that I will never have perfect skin and that in itself has been somewhat liberating.
So what do you do when you're faced with a less than perfect complexion?
Well, as we have seen, the issue goes deeper than skin level. Hormones and stress are two huge contributing factors and those can be hard to get under control.
Taking some time for yourself – easier said than done! – can work wonders; half an hour set aside just for you where you can switch off, will have a positive impact on more than just your skin.
If, like me, you're a gym bunny, the added bonus of exercise is the increase in oxygen levels in your skin, which will serve those poor pores very well.
Topical applications in the UK are not as strong as in other countries, but can still work well.
That old classic, witch hazel, is an excellent astringent which cleanses without disrupting your pH balance – vital in regulating good skin. Alternatively, creams with salicylic acid and benzoyl peroxide are worth investigating.
Recently, a number have been withdrawn to be replaced with slightly lower concentrates, but while they may not be as effective, it's a good route to explore if you don't suffer too frequently.
Moisturisers with retinol/vitamin A are also a great way to nourish and treat spot-prone skin, without breaking the bank and doing further damage.
I, of course, wholeheartedly recommend seeing a dermatologist or similar medical professional.
Facials are lovely and relaxing, but they won't be strong enough to deal with the infections, and while microdermabrasion works for some, in my experience it is a lot of time and money that could be better spent.
Ask your GP for a referral if your skin is in dire straits, or give Mr Bainton a shout. You'll thank me for it.
Lastly, there is of course medicine. Many women find that the contraceptive pill has a positive impact on their skin, as it regulates hormones.
Your GP may also prescribe you antibiotics or one of the many specific acne medication available. With the latter, there can be severe side effects including mood swings and very dry skin, so it is worth doing your research and asking as many questions as possible.
As a last or a temporary resort, make up can be your saviour – if applied correctly.
Concealer should do what it says on the tin, but wrongly applied it can highlight the spot in question. Firstly, try an oil-free concealer as these have longer staying power. While I usually use my fingers when applying make up, in this instance use a clean brush so as not to transfer any unnecessary dirt.
Dab the concealer on the area and follow up with a dusting of slightly darker matt eyeshadow. If you use any sort of shimmer, or if you go too light, you'll draw attention to your spot; going darker gives the illusion of a flat, shrunken bump.
My mum recently celebrated a big birthday and yet her skin remains brilliant, to the point that people are genuinely surprised when she tells them how old she is.
So while I might not have inherited her spot-free complexion, here's hoping I get her lack of wrinkles.
All I will say is this: if you've got a smile on your face, that's what people will be looking at, not the spot on your chin.
Metafit or Crossfit? Military fitness or mixed martial arts?  Insanity or yoga? When it comes to your exercise of choice, which do you recommend? Over the next month, I will be trying my hand at each of these and many more besides. I would love to hear what your exercise of choice is, so tweet me over at @AbigailWestwood, facebook me at AbigailWestwoodMUA or email me at abigailwestwoodmua@gmail.com and I will try as many as I can physically manage!