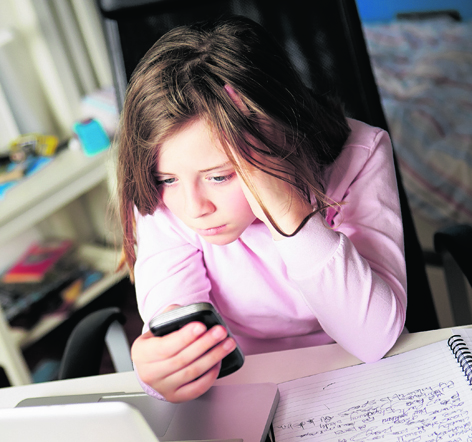 A guide for parents on childhood depression – how to spot the signs and get help, by Professor Ewan Gillon, chartered psychologist and clinical director of First Psychology Inverness and Aberdeen.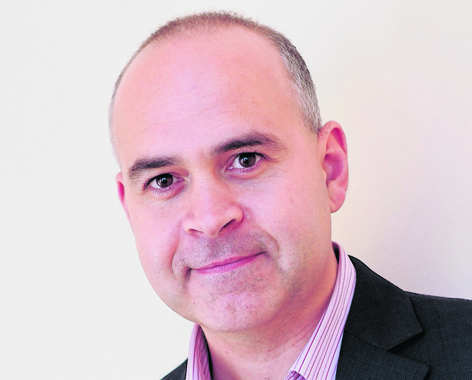 Depression in childhood seems like a contradictory phrase as society tends to depict your early years in life as typically being stress-free and happy. Depression in children has arguably always been a difficult subject for people to understand and 20 years ago the medical profession even doubted it existed. However, today it is an alarming reality with the fastest rate of increase in depression among young people; research by The National Institute for Health and Care Excellence (NICE) shows that 80,000 children in the UK are estimated to suffer from severe depression, including 8,000 below the age of 10.
I have also noticed a significant rise in the number of children, as young as six, referred to our psychology and counselling centres across Scotland suffering from depression and anxiety. There is no single cause of depression and so many factors are at play contributing to this upward trend of child referrals, making it difficult to tease out causality, and many are unique to the individual such as: parental divorce or separation, sexuality, getting bullied at school, pressure of exams and not coping with grief.
Recently, the media tragically reported on how a 12-year-old schoolgirl, who struggled to cope with the death of her mum from breast cancer, was found hanged at home.
What is evident is that social pressures and expectations are fuelling the rise of mental health problems in children. I have seen an increase in young clients, especially girls, with emotional problems often caused by the increased pressure in the media and advertising to achieve an unrealistic body image, further perpetuated by low esteem generated by social media.
Modern childhood seems to be more stressful than ever due with girls as young as six dieting, according to the Journal of Adolescent Health, and the rise of cyberbullying on social media sites such as Twitter and Facebook having a profound effect on children's self-esteem. According to anti-bullying charity Ditch The Label, one in three young people are cyberbullied, resulting in mental health problems and suicides.
However, it is often the case that young children are referred unfairly due to anxieties and worries of the parent rather than the seriousness of the difficulties being experienced by the child. For example, mood swings are generally normal in children, however some parents make up their own diagnosis and refer their child to therapy when there isn't really much of a serious problem and therapists spend a lot of time reassuring the parent that what they are seeing is normal developmental processes.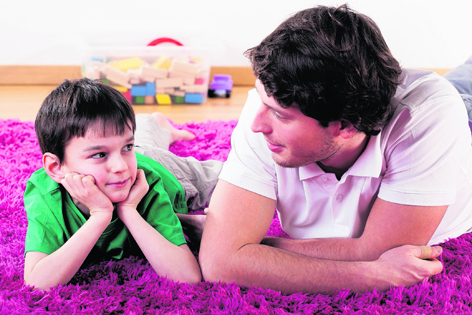 So how can parents spot the signs if there is a serious problem and where can they go for help?
Symptoms of depression are often different with children than they are with adults because children tend to express themselves differently. When a child or young person is depressed many changes can be seen.
Our advice to parents is to be vigilant of the following: showing signs of depression, like ongoing sadness, withdrawal from others, losing interest in favourite activities, feeling tired and withdrawn from others all the time, reckless behaviour, and expressing feelings of guilt for no reason. Other indicators include: posting disturbing messages on social media, self-harming and talking about having suicidal thoughts.
If you suspect your child is depressed you should firstly make some time to speak to your child as this will help strengthen connections and show your child you are there to listen and help. Make your child aware that if they don't want to open up to you that other help is at hand.
Encourage them to speak to school councillors or provide them with the contact details for ChildLine.
Children don't need to pick up the phone but can now chat confidentially to a ChildLine counsellor online in a one-to-one session any time they want. Moreover, speak to your child's teacher to obtain a wider picture and find out how they are behaving in school.
If you are concerned your child is depressed the next step would be to contact your local GP; seeking medical advice early on is very important. If necessary, your GP can make a referral to your local child and adolescent mental health service (CAMHS) which can offer specialist help and advice. It's important to remain positive and remember that depression can be successfully treated with the help of a health professional.
Looking after a child with depression can often be challenging and at times draining. Look to your support units, such as friends and family, and around the clock help and advice is also at hands for mums and dads too. ParentLine Scotland is a great service providing advice and support for anyone caring for or concerned about a child.
If society is to tackle the increase in depression among young people then healthcare professionals, schools, and other community teams need to work together to fully support children and recognise that their mental health is something of great value and importance, an area which we've sadly ignored in the past.
For more information and advice visit http://www.invernesspsychology.co.uk/ or tel 01463 210377 or http://www.aberdeenpsychology.co.uk/ or tel 01224 452848