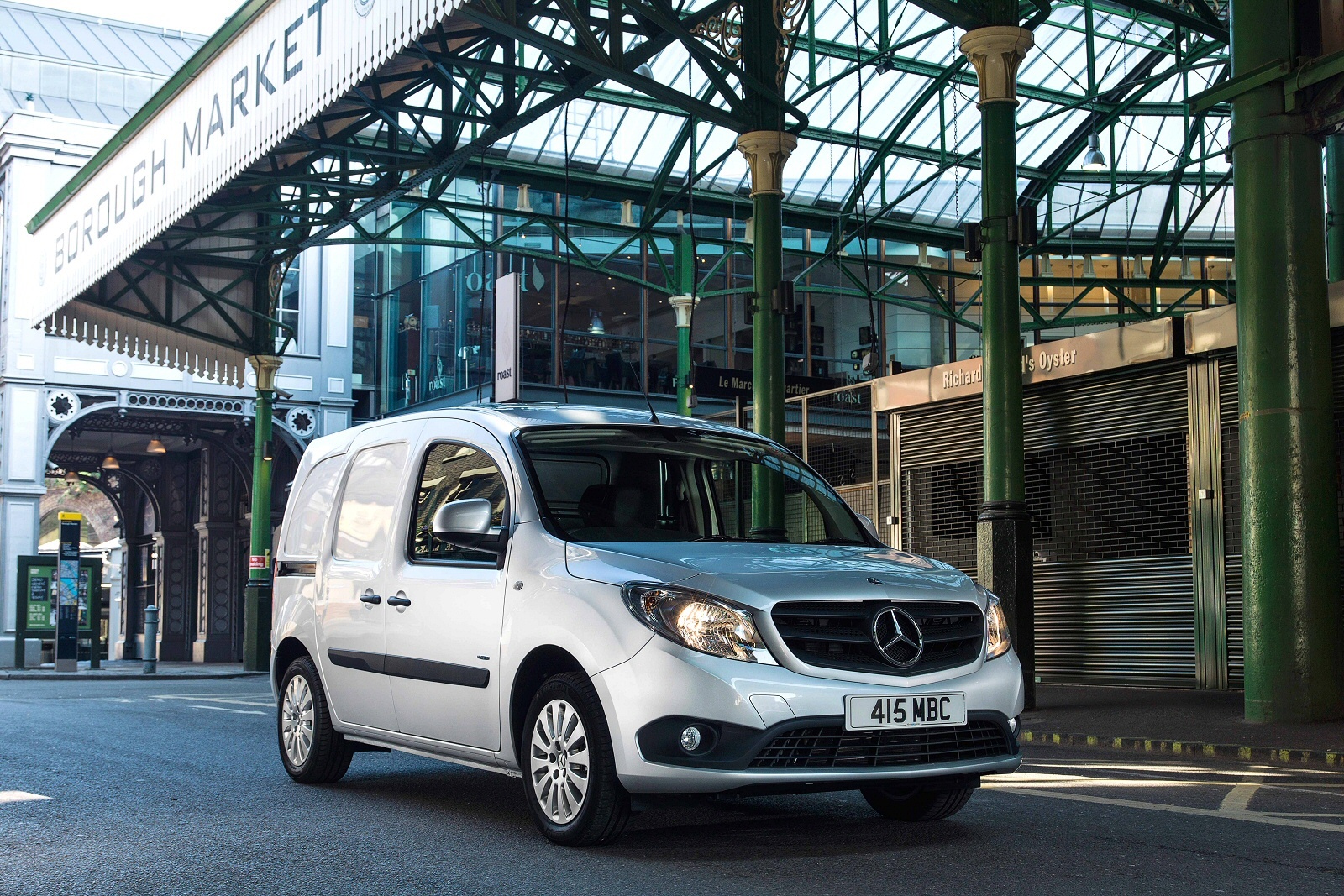 Is this the Mercedes of city vans? Andy Enright takes a look at the Citan
The chassis on the Citan ensures good driving characteristics and a high degree of comfort.
The engineering team set out to achieve typical Mercedes driving characteristics through a combination of driving dynamics, safety and comfort.
The electric power steering, with a steering column that is adjustable in height, combines both accuracy and efficiency, the power assistance dependent on driving speed. It ensures low effort when manoeuvring and a reassuring feel at higher speeds.
The Citan is offered with a broad range of engines. Most customers will choose a version of the turbodiesel direct-injection Mercedes-Benz OM607 unit and there are three, which all share a displacement of 1.5-litres.
First up is the Citan 108 CDI, with a 73bhp power output and 133lb/ft of torque. Then there's the Citan 109 CDI (87bhp and 148lb/ft) and then the punchy Citan 111 CDI (108bhp, 177lb/ft).
Also offered in most markets is the Citan 112, a turbocharged 1.2-litre petrol engine with a 111bhp output and 140lb/ft of torque. Yes, that's right, a 1.2 petrol with more torque than a 1.5 diesel.
Prices look competitive, with the Citan available from just over £13,000 (excluding VAT) for the 108 CDI Compact.
Alternatively, there's Mercedes' Agility finance offers that can put you in a 109 CDI Compact Trade Edition for around £50 per week following a deposit of around £600.
If you'd rather buy outright, one of these will set you back just over £13,500. These prices are a little way removed from what you'd pay for Renault's Kangoo, with the 109 CDI Long costing around £1,200 more than a Kangoo. Is it worth it? That's a tough call.
We've seen that the basis for the Citan range is the panel van in three lengths from 3.94m (Compact) to 4.32m (Long) to 4.7m (Extra Long). The load compartment measures 1.36m, 1.75m or 2.1m long (Citan Compact, Long, Extra Long).
The corresponding volumes are 2.4 m3, 3.1 m3 or 3.8 m3. Depending on the length and weight variant, the payload is about 500kg (Citan Compact), 650kg (Long) or 800kg (Extra Long). The load compartment can be accessed from the side through one or two sliding doors.
Fuel economy is excellent. The combined consumption of either the Citan108 CDI BlueEfficiency or the Citan109 CDI BlueEfficiency is only 65.7mpg. That's the best in class.
Accordingly, as well as boasting the best fuel consumption figures, the Citan also produces the lowest exhaust emissions in comparison to competitors: the Citan 108 CDI and the 109 CDI emit only 112g/km CO.
Is the Citan the van that will transform Mercedes-Benz's LCV fortunes? Most probably, yes.
It's a fact of the market that Mercedes is doing very well but could do better. At the time of the Citan's launch, it was the fifth best selling van range in the UK. With the Citan on its books, it's looking at the number two spot, behind Ford in the sales charts.
Many operators like dealing with just one commercial vehicle supplier and a lack of a small van has removed the three-pointed star from many shortlists.
This is also a really good van. As, indeed, is the less expensive Renault Kangoo upon which it's based.
With decent practicality, clean styling, genuine flexibility and low running costs, it's anything but a half-hearted run at the market. It might well appeal to small businesses who need to project a classy corporate image.
In other words, there's room in the market for both the Citan and the Kangoo without a great deal of overlap. That's some smart business right there.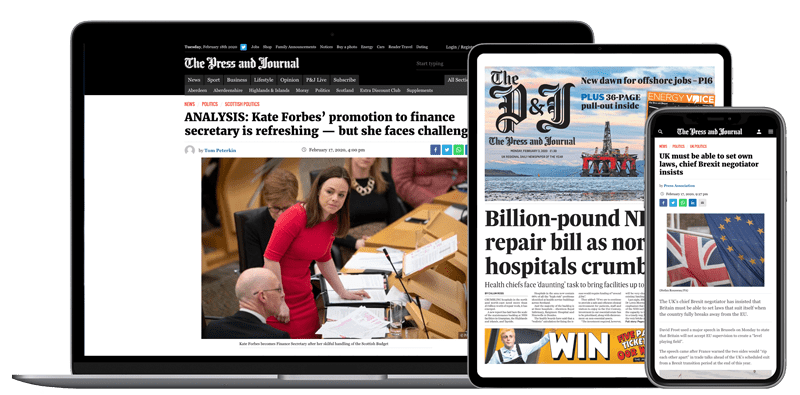 Help support quality local journalism … become a digital subscriber to The Press and Journal
For as little as £5.99 a month you can access all of our content, including Premium articles.
Subscribe