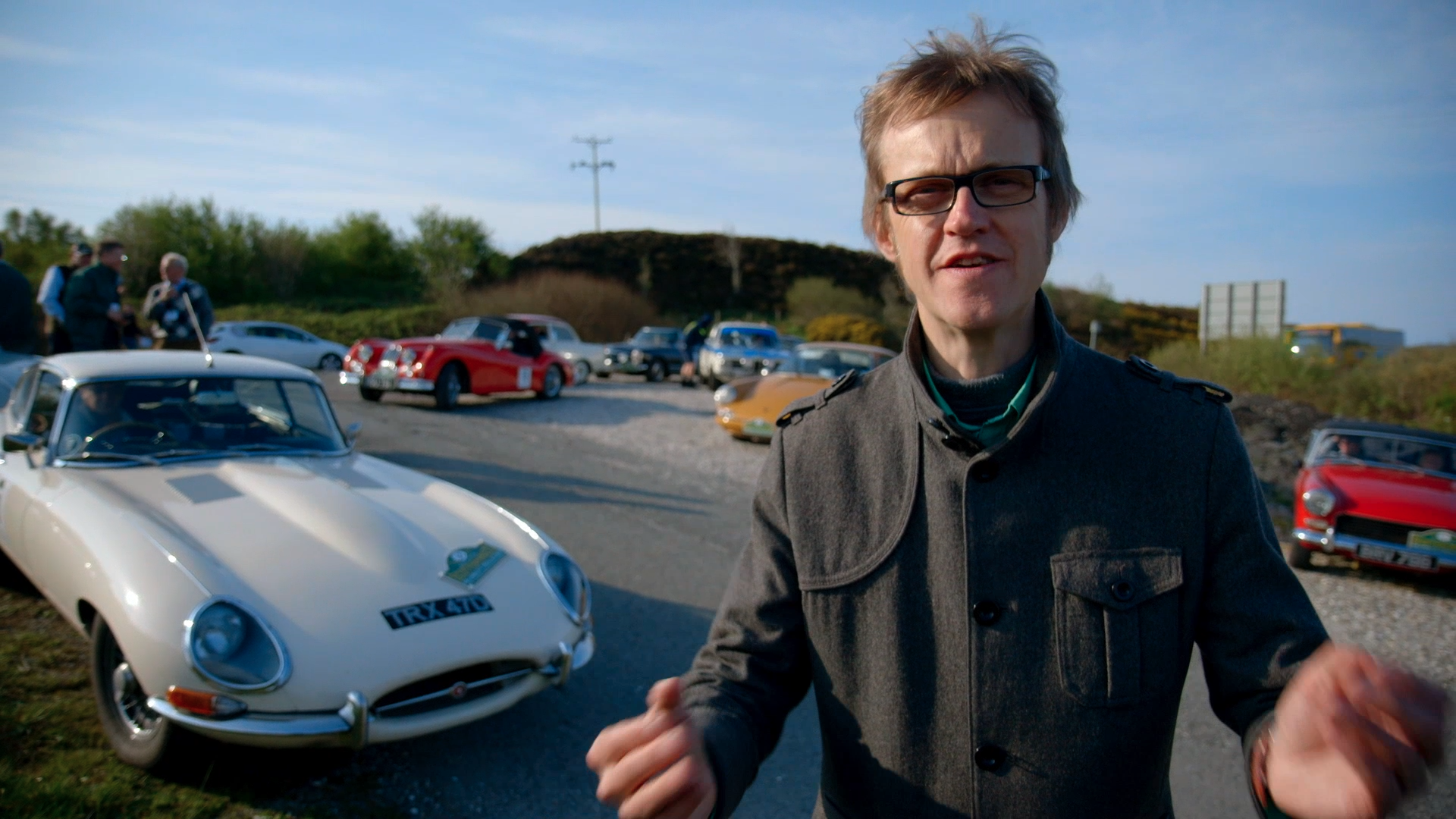 The Malts, as it has become affectionately known, is a classic blend of regularities and driving tests set in the beautiful scenery Scotland provides.
To those less familiar with the event, I am talking about the HERO Scottish Malts Classic Reliability Trial and Classic Car Tour, which is held every two years and has become one of the premier classic car events in the country.
On Thursday, March 5, the week-long event will get a starring role on new Channel 5 programme The Classic Car Show, a series which celebrates the glamour and history of the multibillion-pound classic car industry.
Over the 13 episodes, presenters Jodie Kidd and Quentin Willson, plus Alex Riley, visit California to celebrate the Ford Mustang's 50th birthday, go for a spin in a Ferrari 246 Dino in Monaco, and drive a Ford GT40 to Reims, France.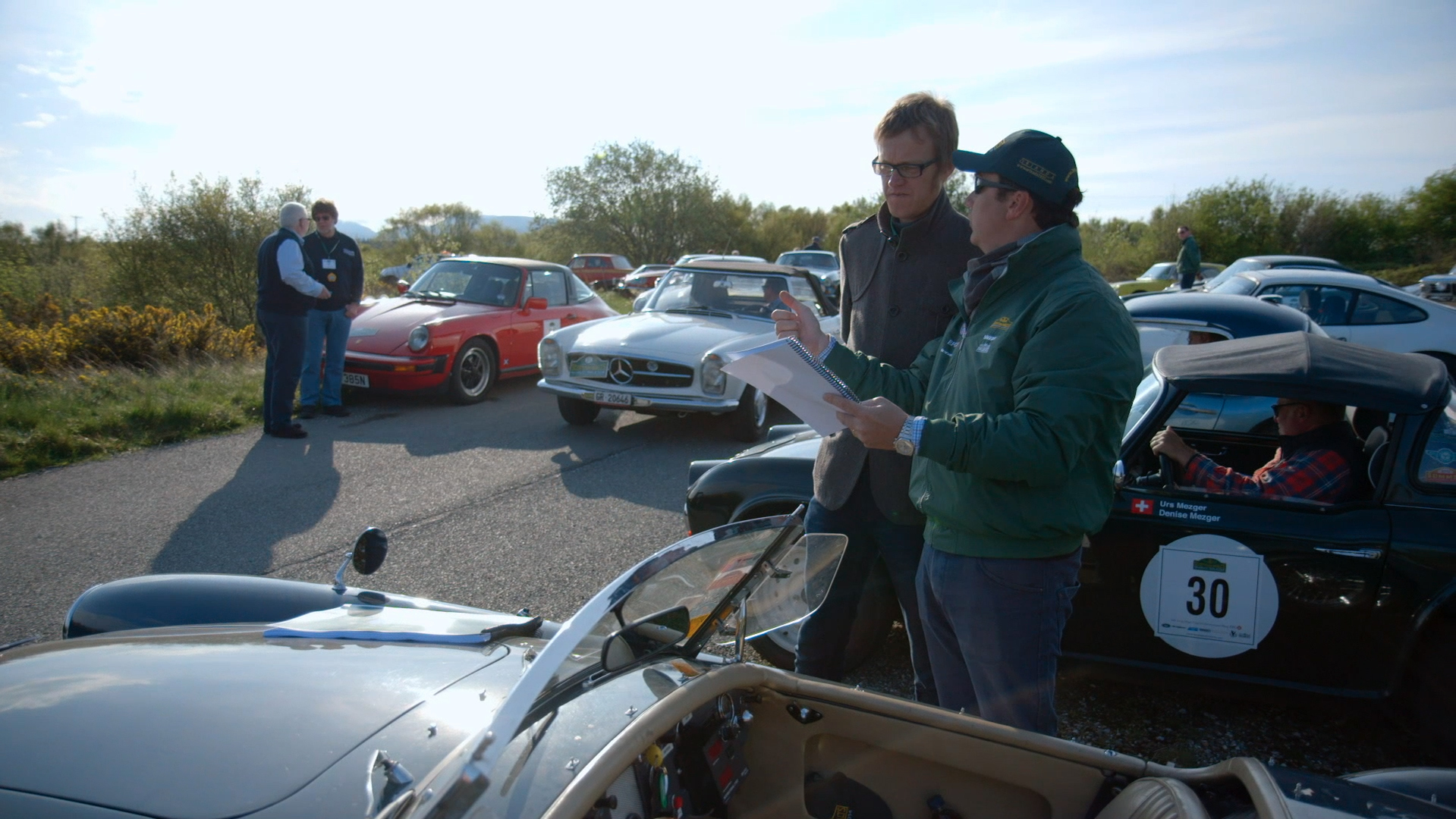 Tomorrow's episode takes Alex to the Scottish Highlands – over the sea to Skye, to be exact – to take part in the Classic Malt Rally as a navigator.
The presenter has been mad about cars since he was a young child and has been buying car magazines and books since he was 10. His collection now amounts to around 500 magazines and 100 books and keeps growing.
"I'm obsessed with cars – new cars, old cars, motor racing – it really is my passion, so it's absolutely fantastic that I can make a programme about them," said Alex.
"I used to work on Top Gear: that's where I started in television, I was a researcher on Top Gear. The first presenting I ever did was on Top Gear, back in around 2000. So even though I do lots of other television programmes, the car really is where my heart is, so it's been a fabulous experience making this show. Everyone involved is obsessed with cars."
The Malt Rally is something Alex has been aware of for a number of years and he was excited about taking part in the well-known event.
He explained it has several elements to it: high-speed tests on airfields which include driving around cones against the clock and having to screech to a halt with a line in between your front and back wheels, following a map made up of just distances and symbols and what sounds like the most difficult regularity routes.
The regularity element is a heavy mix of motoring and mathematics.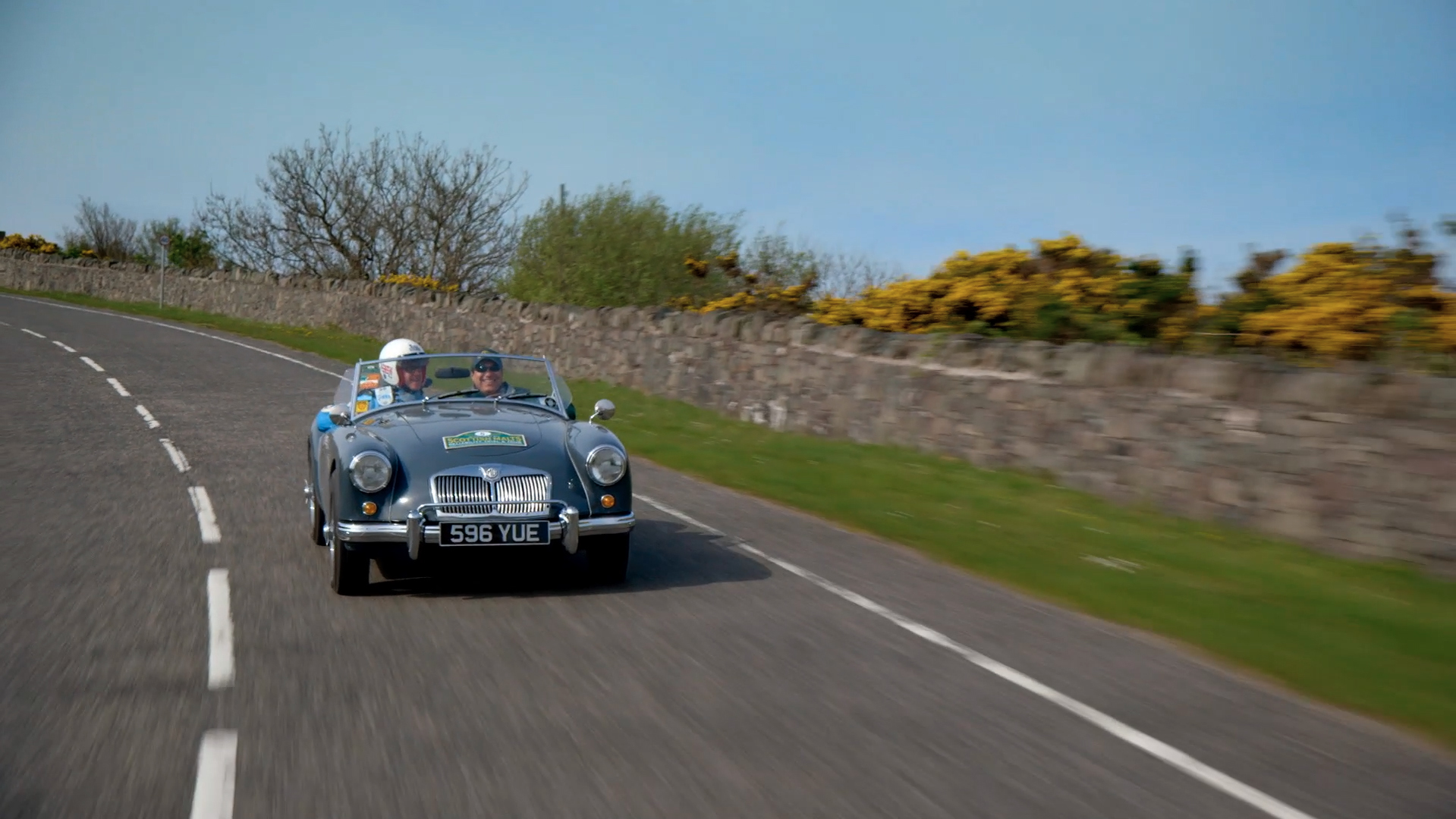 As the passenger of the car, it was Alex's job to work out the speeds needed to maintain the average speed along the course – something that requires extreme concentration. If they drive too fast or too slow, they pick up penalty points.
"It is incredibly complicated," Alex said after trying to explain to me just how specific you have to be with your timings to get it right.
"If you were going along a dual carriageway, it would be quite straightforward, but when you are going over mountain passes and you are having to pull over because there is a camper van coming in the other direction, so you are like stationary, and you are thinking: 'Crikey, we need to speed up now.' It's crazy.
"It's very competitive and people who do regularities regularly take it
very seriously and you
have people who have a fabulous classic car who pay someone else to drive
it for them so they can do all the navigating themselves.
"It's very satisfying when you hit the timing spot-on, you think: 'Yes! We've got it.'"
While Alex was keeping schtum about how he got on, he did suggest that due to having only a five-minute tutorial before it all began, it didn't go terribly well.
"You'll have to watch the show to see," he added mischievously.
What he was very happy to talk about was the car in which he took part – a 1958 MGA – and the backdrop to such an exciting event.
Competing against 53 pre-1981 classics, Alex travelled during one day from Skye over to Applecross and on to Strathpeffer, before finishing at the Dalmore Distillery at Alness.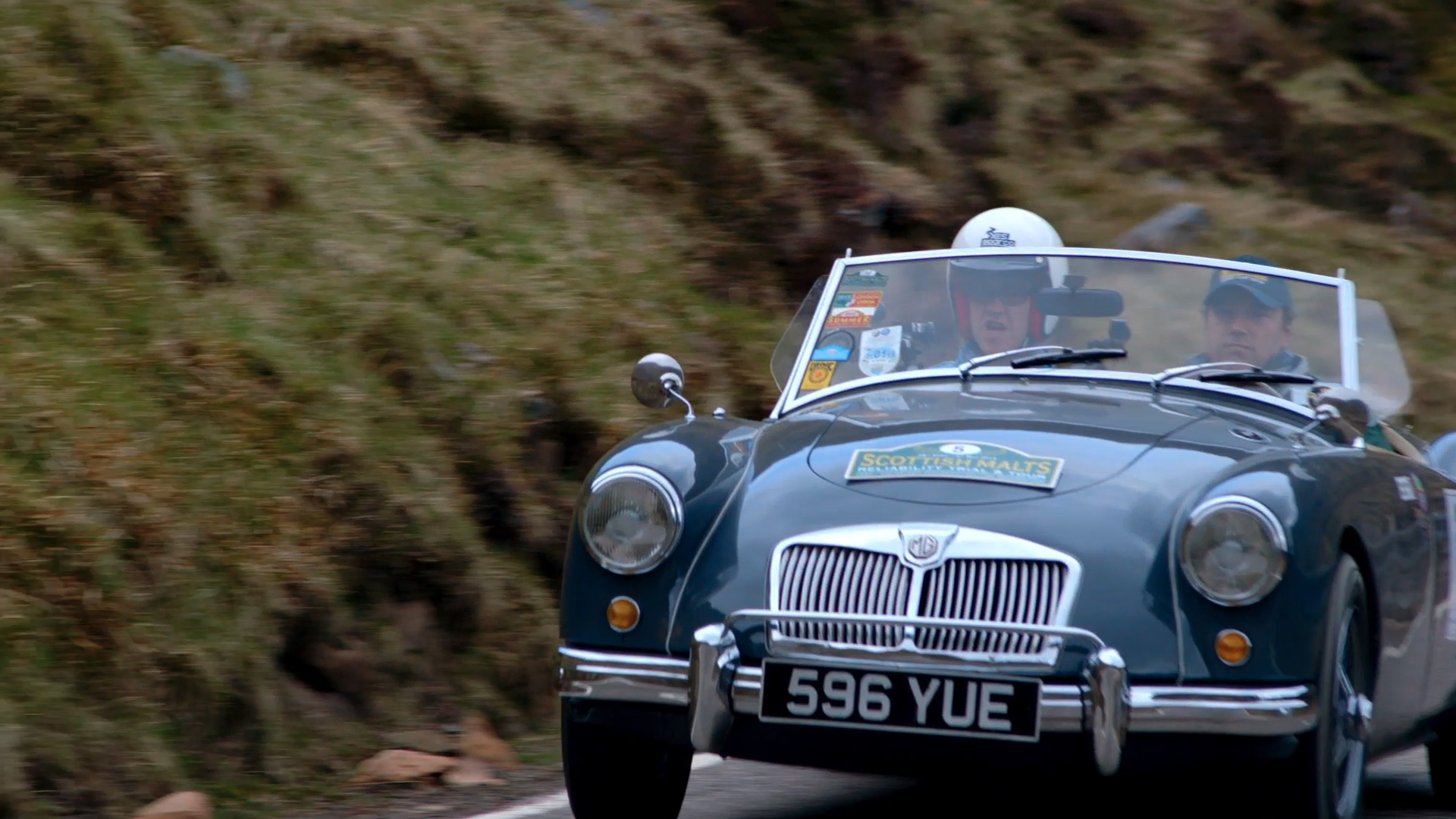 He said he had never done anything like it before, but found it very interesting.
He added: "We had a really nice car. It was a 1958 MGA that belonged to the people who organise the event. If you don't have your own car, you can hire about 10 different cars from them. The car was beautifully presented. It sounded fantastic and it was the perfect car for driving on those Highland roads.
"The exhaust note bouncing off the rock and frightening the sheep was great. It was a bit like being Pat Moss in the Alpine Rally in the 1960s, driving along hairpin bends at the side of mountains. It was fantastic.
"When you've got a classic car, you might think: 'Well, I don't need it to go back and forth to work every day, so what am I going to use it for?' And if you don't use an old car, it quickly deteriorates. It becomes no fun to drive and needs a lot of money spent on it. So this kind of thing is a fantastic excuse to get away for a week to drive on roads that have been handpicked by someone who knows what they are doing to provide you with a fantastic experience.
"It's a really nice route that you follow; it avoids all the main roads. We hardly saw any other cars while we were out, and the scenery is just spectacular. Rising up on the mainland and seeing Skye and the islands dotted around the water, and then you are going through forests and then mountain passes – it's just the sort of roads a classic car is made for.
"Skye is a beautiful place. Everywhere you looked there were interesting cars parked up outside pubs and hotels; it's just fantastic."
The Classic Car Show is on Channel 5 at 7pm on Thursday, March 5.