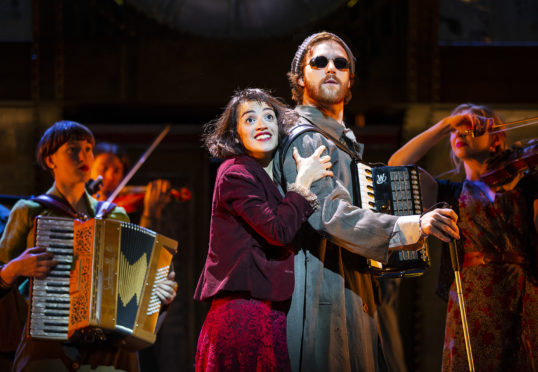 Susan Welsh saw Amelie The Musical at Eden Court Theatre.
I'm not going to beat about the bush.
Amelie The Musical, currently running at Eden Court Theatre is the best show I've seen in years.
If I could, I'd go and see it again tonight.
A 16 strong, multi-talented cast who can all sing, dance, move gracefully and play a variety of instruments – quickly transport you into a magical world you won't want to leave.
The beautiful set is equally magical, and things are never quite what they seem.
A church confessional becomes a photo booth; pianos turn into cigarette or fruit stalls before your eyes, while a flying lampshade has to be seen to believed.
The set provides the perfect enchanting, fairytale-like backdrop for a show that blends fantasy and reality beautifully.
The story revolves around lonely Amelie, raised by eccentric parents who keep her at home wrongly believing she is too delicate for the world.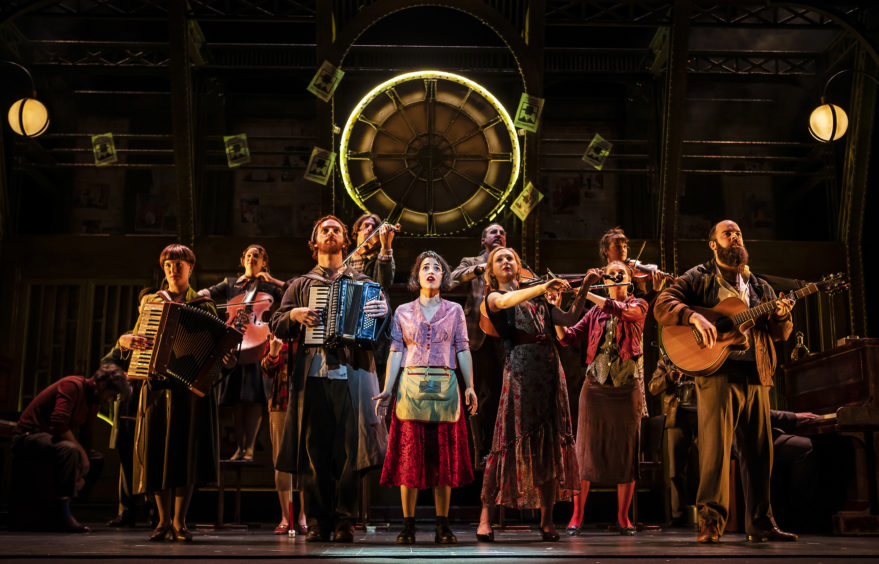 Her only friend is a goldfish, Fluffy.
In a clever bit of theatre, a puppet is used to recreate scenes from her early life which at times is both tragic and hilariously funny.
As an adult, Amelie is a dreamer, living quietly but as she begins to slip between reality and fantasy, using various disguises she starts to carry out extraordinary acts of kindness that bring happiness to others.
The role of Amelie is played by French-Canadian actress, Audrey Brisson, a musical superstar of the future.
Standing at just 4ft 10ins, she has a powerful voice that reminds you of Piaf; a most expressive face and a magnetism that makes it almost impossible to take your eyes off her while she's singing.
Her love interest, Nino, played by Danny Mac (Hollyoaks and a finalist on Strictly Come Dancing 2016) demonstrated a fine voice and some of their duets were sublime.
Full marks too to Caolan McCarthy for his superb scene-stealing Elton John tribute, which almost brought the house down.
A wonderful tale filled with quirky characters, poignant moments. big laughs and even bigger musical numbers, Amelie The Musical is a show that reminds you that while we are all different, we are all human and sharing this life and world together.
Enchanting and inspirational, it's a simply wonderful show.
Amelie The Musical is at Eden Court Theatre, Inverness until Saturday, September 21.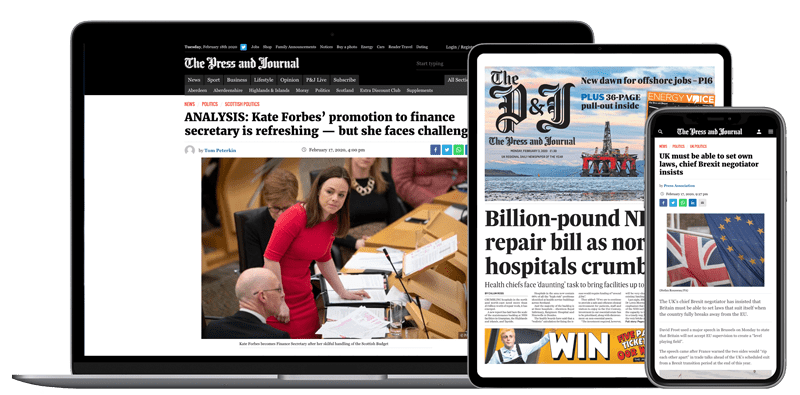 Help support quality local journalism … become a digital subscriber to The Press and Journal
For as little as £5.99 a month you can access all of our content, including Premium articles.
Subscribe