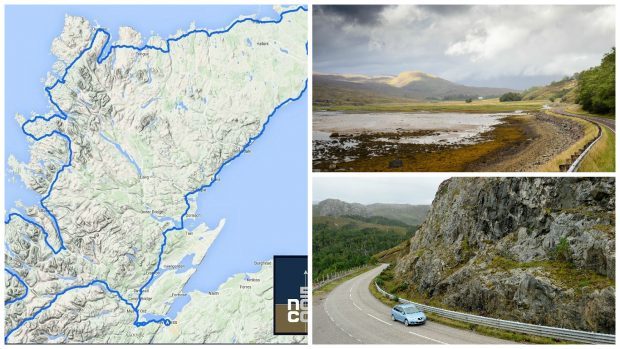 Driving a big American car along Route 66 will be on many people's dream holiday list.
Joining it is an experience much closer to home – The NC500.
To help you plan your trip, we've created an interactive map so you don't miss out on any of the magical places.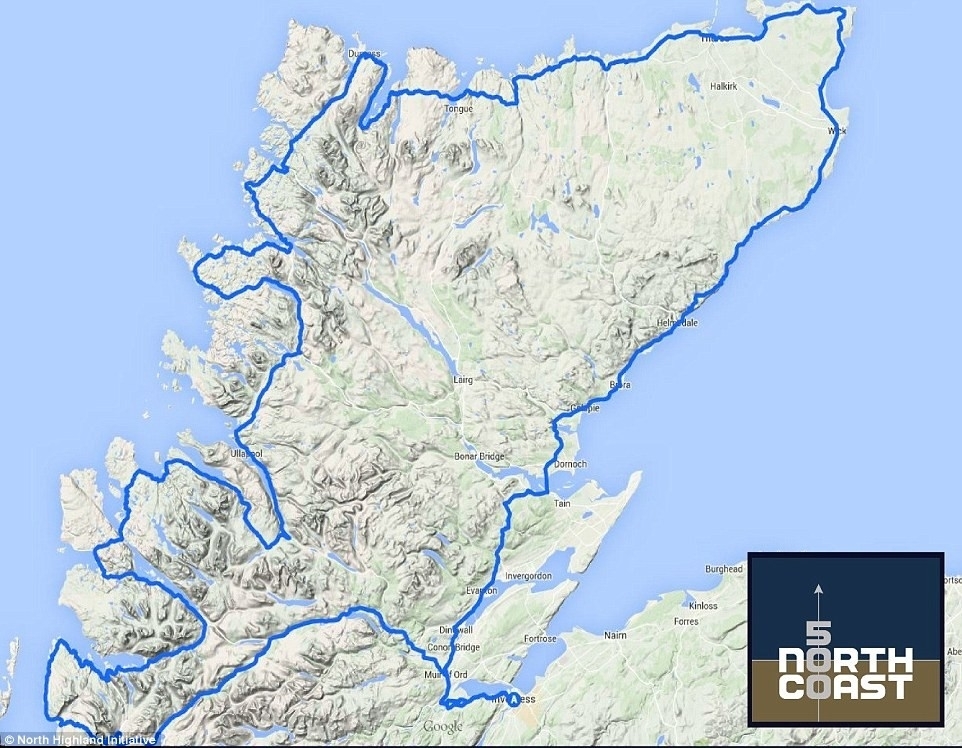 Dubbed Scotland's Route 66, the new scenic route is a chance to experience all that is great about the Scottish Highlands.
The NC500 route begins in Inverness, follows the A835 towards the west coast, and snakes along the coastline upwards through the north west Highlands, across the north edge of mainland Britain and finally down the east coast on the A9 from Britain's most northerly village, John O'Groats, completing the loop back in Inverness.
It's a chance to explore all corners of the north of Scotland.
You'll find award-winning beaches dotted along the route from Achmelvich in the west and Dornoch in the east. Photographers will have plenty of opportunities to capture some of Scotland's wildlife on film- keep your eyes peeled for red deer in Wester Ross and dolphins if you stop off on the coast.
There's plenty to see and do along the NC500 from castles such as Ardvreck and Dunrobin to finding out about Scotland's national drink with a distillery tour.
And you won't be short of finding a great place to eat – The Bannockburn Inn and The Cabin @ John O'Groats are just two that you should try.
If you want to take your time, there's plenty of hotels, hostels and B&Bs to stay in including the Kingsmill Hotel and Drumossie Hotel in Inverness while you explore the local area. And for those who want to have a caravan holiday, why not visit John O Groats Caravan Site? There's also plenty other sites along the route to try too.
There are also many ways to enjoy this scenic route – you could cycle, hire your dream sports car or a mighty motorbike.
And if you want to make your trip extra special, head to Scrabster and take a Northlink ferry to Orkney where a plethora of attractions await you.
---
One more not to miss…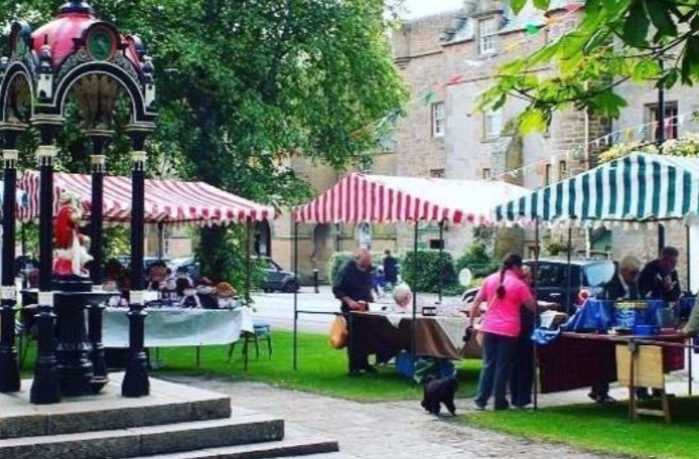 Historic Dornoch with its Castle, Cathedral, Jail and Courthouse in golden sandstone, together with the tree lined Cathedral Green, is unique in the Scottish Highlands and a particularly attractive small medieval town, only 2 miles off the A9.
Visit our 5* Historylinks Museum, browse our 20 independent shops for original gifts – including Dornoch Stores and Simply the Best Fair Trade Shop, enjoy local food in our many cafes and restaurants – including Gordon House, which is an art gallery, gift shop and café.
Follow the town trail to uncover the secrets of our past, discover our unspoilt beach and world class Royal Dornoch golf course.
Why not stay a night or two – we have a wide range of hotels, bed & breakfast and self-catering accommodation including At No 9, a boutique B & B just behind the Cathedral. Check out www.visitdornoch.com to plan your visit or download our Discover Dornoch App.