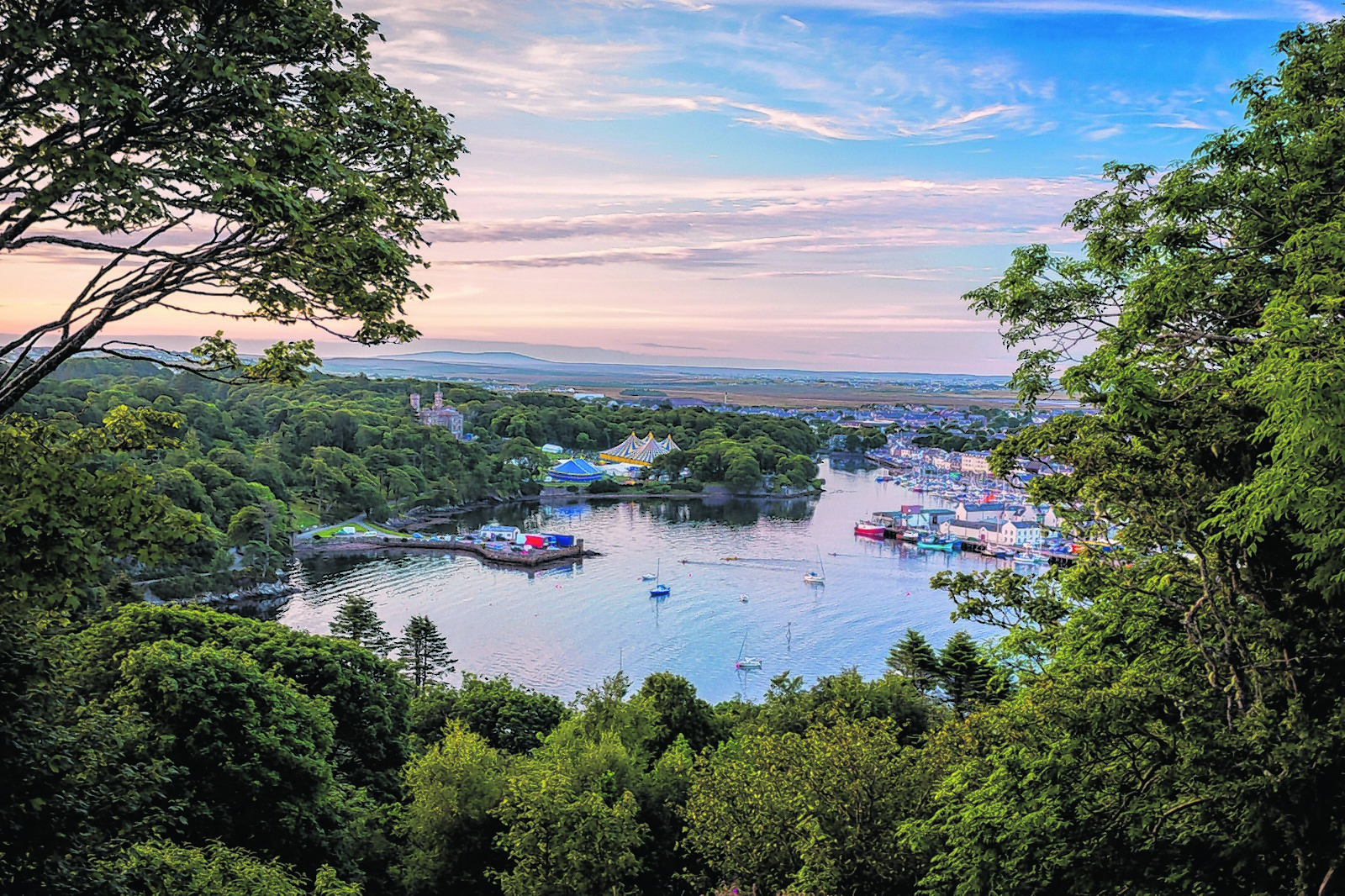 Making your way to Stornoway? Then be prepared to spend four days partying at the fantastic HebCelt Festival, writes Susan Welsh
He has played to more than 100,000 people in his home state, performed at Glastonbury and for the Royal Family and been number one on the iTunes world music charts many times.
Often hailed as India's biggest musical and cultural export, singer and songwriter Raghu Dixit will bring the warmth of an Indian summer to the Hebrides next week when he joins the stellar line-up of stars playing at the Hebridean Celtic Festival.
Known simply as HebCelt, the festival, which takes place in Stornoway on Lewis from July 15-18, celebrates its 20th anniversary in style, with a fabulous, action-packed programme.
"We've heard so much about that part of the UK, but never really travelled there to perform," said Raghu.
"So when we got the gig at HebCelt, it was fantastic for us and we can't wait to come and be part of this lovely festival. It's incredibly exciting. Especially the chance to travel to some places that we have never been to, and present our music to brand-new people is a great thing for us. We love every chance we get to perform at festivals like HebCelt."
Raghu is just one of several hot international music acts taking part in the award-winning festival. The overseas contingent includes singer-songwriter Chastity Brown, from Minneapolis, whose music crosses the blues, folk, jazz, soul and rock genres and has been astounding critics in recent years. Canadian folk music group Le Vent du Nord, who took Celtic Connections by storm, will bring their own vibrant songs and energetic reworking of traditional tunes to the HebCelt stage, while Michigan roots ensemble Lindsay Lou and the Flatbellys are hailed as a new voice in modern bluegrass.
Heading the Scottish contingent is renowned singer Karen Matheson, who will be heading her own band which will include husband and fellow founder member of Capercaillie Donald Shaw. She is joined by singer Siobhan Miller, voted Scots Singer of the Year at the MG Alba Scots Trad Music Awards in 2011 and 2013, and Lewis singer-songwriter Iain Morrison, who will launch his latest album at HebCelt.
Also on stage this year will be electro/techno group Halcyon, a three-piece electronic dance band comprising instrumentalists/producers Barry Reid, John Somerville and Adam Sutherland, who are well known for their work with many of the top acts on the Scottish music circuit, including Treacherous Orchestra, Peatbog Faeries, Session A9 and Box Club.
HebCelt fans will recognise familiar faces in the new band Malin, which combines some of the best Hebridean creative talent, including Jane Hepburn (fiddle), Craig Muirhead (keyboards), Cameron Drummond (pipes), Alasdair Maclean (accordion), and D.C. Macmillan (drums), as well as the sublime vocals of award-winning Gaelic singer Catriona Watt. Young indie pop and folk-rock six-piece Sunshine Social, a group of multi-instrumentalists well known to Glasgow audiences, and Earths, a folk and punk four-piece from the Borders, are tipped to provide great sets, as are the Grammy-nominated Afro Celt Sound System, Glasgow-based Treacherous Orchestra and Highland outfit The Elephant Sessions.
HebCelt attracts at least 15,000 visitors, from as far as the US, Australia and New Zealand, but an awful lot of the audience are Highlanders and islanders, which no doubt helps create the superb party atmosphere for which the festival is known. It pumps about £1million into the local economy and much of its success is due to the huge army of volunteers who put in thousands of hours of unpaid work to help ensure its success.
While the festival arena is within the grounds of Lews Castle, performances also take place in Stornoway's An Lanntair arts centre and in rural parts of Lewis and Harris.
Stornoway town centre will be a hive of activity throughout, with everything from pipe band parades to large-scale dances taking place providing fun for all ages. And this year's festival promises to be extra tasty as it hosts Blasad dhen Fhèis – Taste the Festival – which will promote and raise awareness of the rich array of produce available locally that is grown and harvested from sea and shore. It includes a series of pop-up cookery demonstrations and features renowned local chefs including Alasdair Macleod and Maggie MacKenzie. The festival will also provide a stage to re-launch a Ceilidh Trail in the islands, when seven fine young local traditional musicians will perform on the Islands Stage in the main arena on July 18.
A series of smaller gigs will take place during festival week and in all eight Ceilidh Trails will tour a vibrant series of concerts across the country this summer, giving an opportunity to the next generation of traditional musicians and Gaelic singers to develop their performance skills.
For full details of the HebCelt Festival visit www.hebceltfest.com/booking
THE PERFORMERS
"The atmosphere and vibe of island life and an isles festival is very special. Some of this is because, often, people have had to make a real effort to get there and are well up for the party and enjoying themselves; we will add to that general euphoria. The audience can expect the energy and subtlety displayed on the new album coupled with the grinding power that a 12-piece juggernaut roaring through a festival brings, whipping up a frenzied storm. We did it last time and we will again for year 20."
Banjo player Eamonn Coyne, from the Treacherous Orchestra.
"Playing festivals is a great opportunity to play for a larger audience. In addition, it's a chance to develop friendships with musical peers who are doing the same thing as you – writing songs and travelling around to play them for people. It can be exciting and daunting. The beauty of a festival (if it's outdoors) is that audiences have more freedom and are not confined to a space. In my opinion, it creates a cool atmosphere."
Singer, Chastity Brown.
"HebCelt can expect songs from the new album as well as a few unreleased tracks and perhaps some covers of our musical idols. Maybe even a Paolo Nutini number? We expect to see some great music and to meet wonderful people living in the world of music."
Singer Lindsay Lou, from Lindsay Lou and the Flatbellys.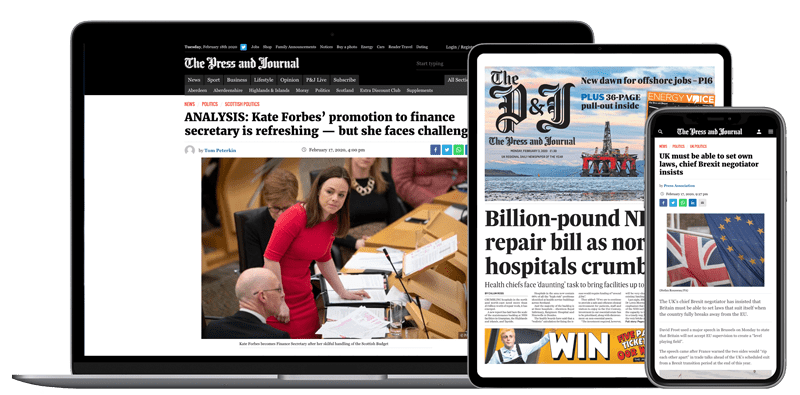 Help support quality local journalism … become a digital subscriber to The Press and Journal
For as little as £5.99 a month you can access all of our content, including Premium articles.
Subscribe