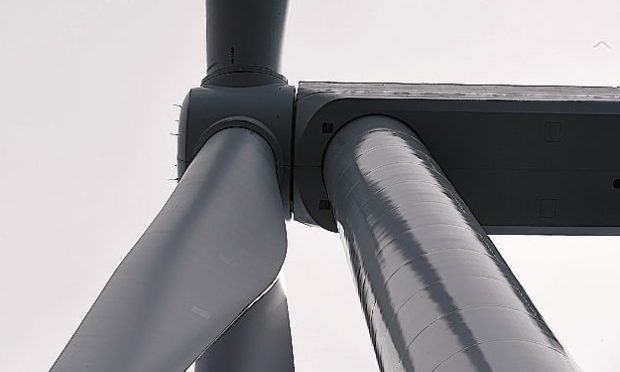 A wind farm on the Shetland island of Yell, which could eventually bring as much as £1 million a year into the local community, has moved one step closer to completion after its fifth and final turbine was erected at the weekend.
After over a decade of planning, North Yell Development Council (NYDC) got the green light in September to start construction on the project near Cullivoe.
Work quickly began on the 4.5 megawatt development and on Sunday its final turbine was erected at the Garth site between Basta Voe and Gloup.
It took just over three weeks in total to construct the five turbines and work will now get underway on building a substation and sorting the electrical connections.
NYDC's Andrew Nisbet said the wind farm should be operational by early March.