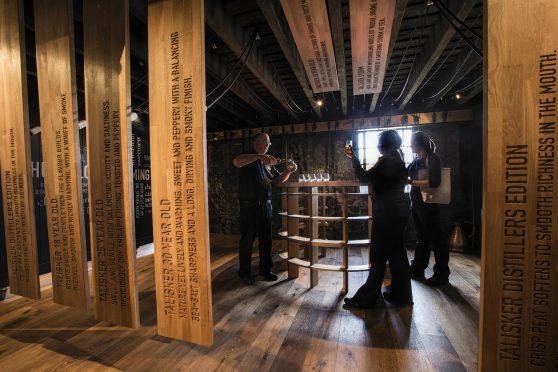 Whisky bosses have raised their glasses to councillors' approval of an extension of car parking at Talisker's distillery at Carbost on Skye.
The proposal was delayed a few months to allow the applicant Diageo a chance to amend the layout for the retention of more open space to the rear of the site.
The newly formed north planning committee yesterday approved the extension of for visitor parking to accommodate a total of 56 spaces for cars and five for campervans, and to provide safer pedestrian access between the parking area and the visitor centre at Carbost.
A council official reminded councillors yesterday that public health is "not relevant" to planning decisions.
Northwest Highland councillor Biz Campbell wanted to know if any assessment had been made of any potential health hazard from electromagtnetic emissions from a Broadband mast proposed for Raasay.
Area planning manager Dafydd Jones attempted to reassure her by saying that all masts must now comply with certification.
He added: "The health issues," he said, "are not something the planning authority can consider.
The north planning committee approved a 53ft tall BT Openreach mast and two connected microwave dishes for a site near Raasay community hall, in the southwest of the island.