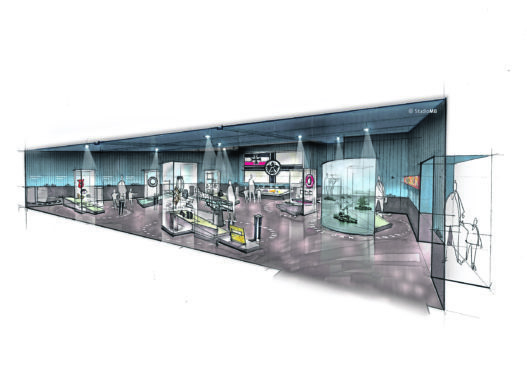 Orkney Islands Council is seeking to employ an experienced consultant to oversee the multi-million-pound redevelopment of the Scapa Flow Museum.
The project will involve restoring the existing buildings and enhancing displays, as well as creating a brand new building to host an exhibition space, café, toilet facilities and information areas.
Peter Diamond, head of education at Orkney Islands Council, said: "The renovated museum and visitor centre will be a tremendous asset for Lyness, Hoy and Orkney as a whole.
"As well as being a valuable resource for visitors to our islands, it will help preserve artefacts for current and future generations that tell the remarkable story of Scapa Flow's role as major naval base through the two world wars.
"It is important that a project of this scale, which has attracted significant funding from a range of organisations, is fully evaluated. We are seeking a consultant who can provide an expert view of how the project is delivered – and the impact it has once the museum reopens."
The famed museum, home of vital photographs, texts and artefacts relating to the British navy's anchorage at Scapa Flow during both World Wars, was awarded a grant of over £1.1 million last year by the Heritage Lottery Fund towards the restoration of the visitor centre and museum.
Additional funding will come from Environment Scotland, Highlands and Islands Enterprise, the Orkney Leader 2014-2020 programme, Museums Galleries Scotland and Orkney Islands Council.
A temporary display at the Hoy Hotel is set to remain until spring time in 2020 as redevelopment works are carried out.
Scapa Flow served as a sheltered harbour for British ships during war, with some 12,000 people once stationed off the Orkney isle. Lyness became the naval headquarters in Orkney during 1919 before works were undertaken to further enlarge the base in the 1930s.
The body of water, spanning 120 square miles, was of great benefit to the Royal Navy with its easy access to both the North Sea and Atlantic Ocean.
The contract is worth £10,000 with tenders invited to submit an application prior to the August 3 deadline.