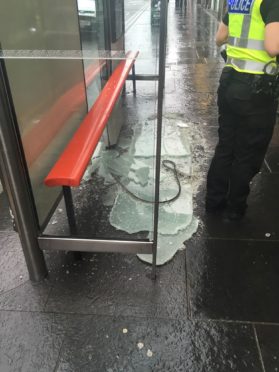 A bus has crashed into a shelter in the centre of Aberdeen this afternoon and sent thick shards of broken glass onto the pavement.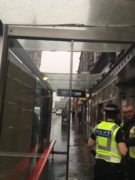 It is understood that there were no people in the shelter on Union Street, outside the Annie Mo's furniture shop, when the large vehicle collided with it at 4.05pm.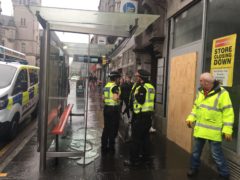 Police officers and council workers were called to the scene, and police kept an eye over proceedings as the workers carefully swept and carried away the smashed fragments.
A spokeswoman for the force said: "We are in attendance at an incident involving a bus stop on Union Street, and are there to assist the council while they clean the area up and make it safe."