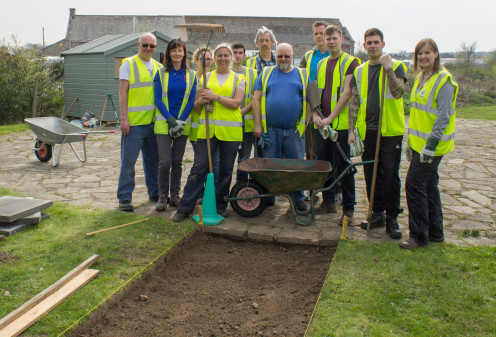 Service personnel at RAF Lossiemouth have joined forces with a Moray gardening group for adults with learning disabilities to create a public footpath at a new plant sales area.
Greenfingers is working with Moray Resource Centre to maintain the garden and find ways for people to visit the site and buy plants as part of its development plans.
The organisations quickly recognised that a safe pathway was needed, and Greenfingers enlisted the help of RAF volunteers to get the job done.
Senior aircraftman Danny Dickson of the Logistic Support Squadron has given his time over the past two years at the annual Greenfingers open days and offered to recruit some more help from fellow officers.
The station's warrant officer Kevin Middlemiss said: "It's a privilege for Logistic Support Squadron RAF Lossiemouth to support this worthwhile community project, and we look forward to taking part in future opportunities and activities."
Greenfingers is a horticultural-based training project for adults with learning disabilities, who are on the autistic spectrum and are in recovery from mental health conditions. It is run as part of Health and Social Care Moray.
The group occupies the walled garden nursery within Cooper Park in Elgin where trainees start their training or work experience and that's the site where all the plants are produced ready for sale or planting.
Menita Roberts, training services co-ordinator, said: "We are grateful that Danny and his colleagues were given permission to support us with this heavy task.
"Expanding the path will allow everyone to access the area for plant sales.
"Working alongside our local RAF personnel will be a positive experience and a great example of joint working to make things happen by our community, for our community."
Greenfingers annual open day plant sale is due to take place on Saturday, May 11 at the Cooper Park site from 10am – 3pm.
The first of Greenfingers pop-up sales will be on Tuesday, May 28, 11am-2.30pm, as part of Moray Resource Centre's open day.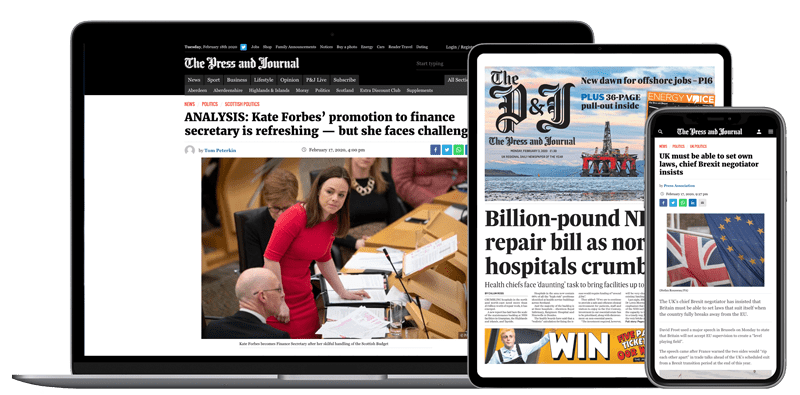 Help support quality local journalism … become a digital subscriber to The Press and Journal
For as little as £5.99 a month you can access all of our content, including Premium articles.
Subscribe