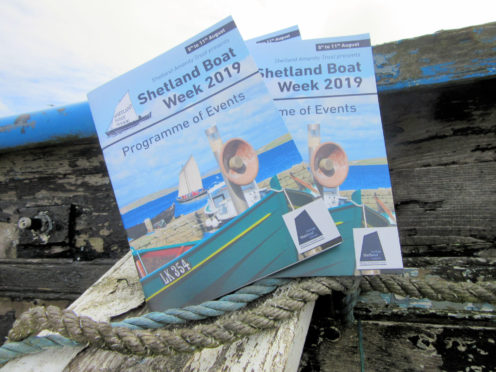 A north charity has launched its programme for Shetland Boat Week.
Shetland Amenity Trust will host the festival from August 5 to 9, with activities including tours of NorthLink ship M.V Hjaltland and the coastguard emergency towing vessel, Ievoli Black and the chance to board a traditional fishing vessel in Lerwick harbour.
The Shetland Boat Week Yoal Race will return and boat owners are invited to bring their own small vessels to take part in an eela night, and the finale parade.
Seafood lovers can also sample some local produce at A Taste of Shetland, which will include a marketplace and cookery demonstrations.
Shetland Amenity Trust chairwoman Ruth Mackenzie said: "This year's programme looks fantastic. There is enough to keep even the keenest of boat enthusiasts busy all week."
She added that it was also the "perfect opportunity" for those just looking to dip a toe into Shetland's maritime heritage.
Other activities at the event include model boat sailing, face-painting, craft activities, rowing trips, and an impressive traditional boat display.