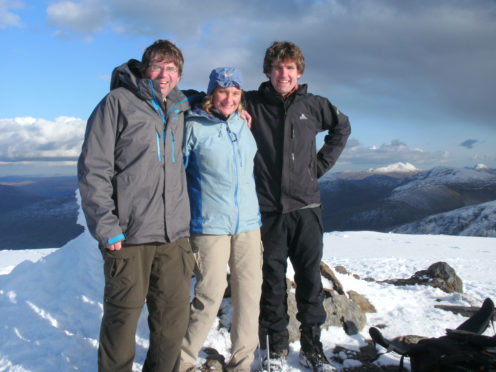 Mike Cawthorne has always been used to going where the wild things are in Scotland's rugged mountain terrain.
He and his journalist friend, Clive Dennier, loved travelling through the country's winter landscapes and breathing in the majesty on high.
But then, suddenly, in March 2013, Mr Dennier, 50, embarked on a solo trek that ended in tragedy.
It was more than two months before his body was discovered in the Knoydart peninsula.
His death sparked shock among his family and colleagues, not least Mr Cawthorne, who has now written a book which follows in his late comrade's footsteps.
'Walking Through Shadows' describes a winter journey, starting at Whiten Head on the north Sutherland coast and ending at Kinloch Hourn in Knoydart.
He undertook the walk with his friend, Nick Crutchley, from mid-January to late February in 2015, with their route traversing the wildest and most remote areas of Britain, often in atrocious winter conditions.
Only now, more than four years later, has the book been finished, but there is a very good reason for that.
Mr Cawthorne said: "I wanted it to be right and catch something of the essence of the man and the different qualities that he possessed.
"Clive was somebody who made an impression on everybody he met. I had known him since we were at college together.
"He was very sociable and made friends across all age groups, political parties, everywhere he went.
"But he loved going into the hills on his own and he didn't have any sense of fear in wild weather or remote places.
"I remember the day when he went missing. The police phoned me up and immediately I was very worried.
"Some people go into the hills and they're never found and, from their perspective, that's maybe not a horrendous way to go.
"But, of course, there are family members who don't see it in that light and they want to know what happened and get some kind of closure.
"I was aiming to revisit the journey he made, but I didn't want it to be cliched or just a polemic with my opinions.
"Clive was special and I was keen to draw an accurate portrait of him and analyse what he would have made of things now, compared to seven or eight years ago."
The book will officially be launched at Waterstones in Inverness on Thursday, but it is more than a reminiscence of a six-year-old tragedy.
In addition to describing some the last wild haunts in Scotland in the heart of winter, the narrative explores grief, chance, mental health issues and the ecological damage which has been caused by such factors as plastic pollution.
Mr Cawthorne added: "Nick was struggling throughout with the effects of severe mental illness, but he could see in the walk the hope of gaining some relief from his suffering.
"In fact, we were exploring the question of whether the hills can heal at a human level and whether the hills themselves can be healed.
"I am not claiming to have all the answers in this book. Everybody is elusive and Clive was no different. But I've tried to engage in big issues without preaching about them."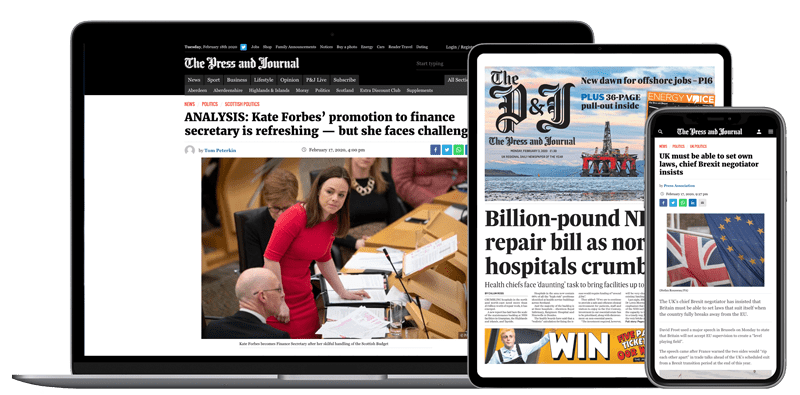 Help support quality local journalism … become a digital subscriber to The Press and Journal
For as little as £5.99 a month you can access all of our content, including Premium articles.
Subscribe