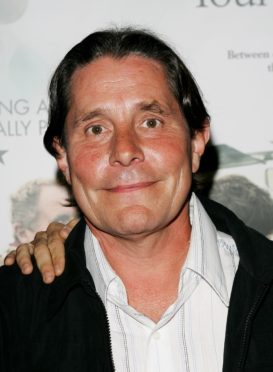 The man responsible for creating the theme for Inspector Morse, Barrington Pheloung, has died at the age of 65.
The Australian composer was born in 1954 and moved to London at the age of 18, where he studied at the Chiswick Music Centre before proceeding to the Royal College of Music.
He went on to develop a love for composing, with one of his early works catching the attention of director Anthony Minghella – who hired him to write the score for his stage play Made In Bangkok in 1986.
He rose through the ranks of composition and went on to be nominated for Best Original Television Music at the Baftas for his memorable Inspector Morse score.
Pheloung subtly hid clues and red herrings within the TV show's soundtrack, even going as far as to identify the killer's identity through Morse code.
He told Soundtrack magazine in 1994: "We decided that Morse is a very melancholic character, so the tune had to be melancholic, and he was a lover of classical music, so it should be an orchestral score and not synthesiser.
"The final thing is that he has a very cryptic mind, he loves doing crosswords; we came up with the obvious idea – his name is Morse and we use morse code in the music.
"It spells out his name in the main theme and that formed the rhythm."
Pheloung also composed for dance companies such as the London Contemporary Dance Theatre, and for events including the opening night of the Millennium Dome, with a audience that included the Queen.
He later wrote the theme music for the BBC television series Dalziel and Pascoe, contributed to the Sydney Opera House's 20th birthday celebrations and the film Truly, Madly, Deeply, which he also starred in.
His representatives at DNA Music said they were "utterly heartbroken" by his death.
A spokesman said: "Some people just can't help making a difference in our lives by simply being who they are.
"They make the world a little brighter, a little warmer and a lot funnier. Barrington was one of these people."