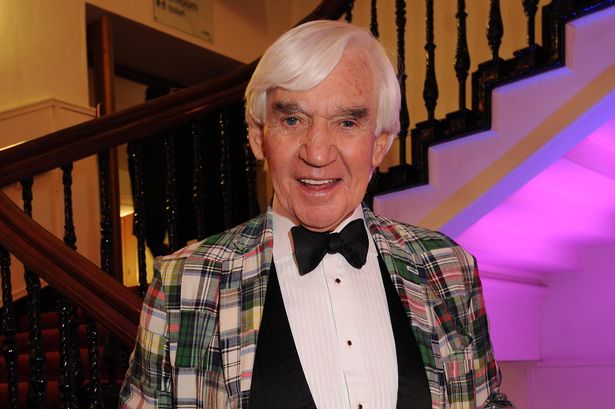 Glasgow-born Bill Martin MBE was part of one of the most successful creative teams in British pop history.
During his career, his work whose work was celebrated by everybody from Elvis Presley to the Eurovision Song Contest.
Mr Martin, who has died at the age of 82, may have grown up in Govan – a place more famous for shipyards than studios or singles – but he and his colleague, Phil Coulter, penned a string of songs that earned global recognition.
The duo joined forces in 1965 and quickly became established as prolific chart-toppers,  collaborating with a diverse collection of acts including Ken Dodd, Geno Washington, The Troggs, George Harrison, Billy Connolly, Cilla Black, The Foundations, Sandie Shaw and Elvis Presley.
Between 1967 and 1976, they had four No 1 hits in the UK – the memorable Puppet on a String, with which Shaw won Eurovision; Congratulations, which came second for Cliff Richard in the same event; Back Home by England's World Cup squad and Forever and Ever, which helped Scottish band Slik achieve brief fame.
Mr Martin is the only Scottish songwriter to pen four UK number one hits for four different acts.
There were also numerous Top 10 records including the Bay City Rollers' Shang-A-Lang and Surround Yourself with Sorrow by Cilla Black.
In 1975, Martin and Coulter were joint recipients of an Ivor Novello Award for "Songwriter of the Year" and although much of their output was dismissed at the time as "bubblegum rock" by the critics, their best work has endured more than 50 years.
The Rollers had another No 1 hit in 1976 in the US Billboard chart with Saturday Night, a song that was not released as a single in the UK.
There were a brace of other top-selling hits in the States for the pair, the other two being Thanks, performed by Bill Anderson, and My Boy, sung by Presley, which was one of the latter's last successes before his untimely death in 1977.
In the early 1970s, Mr Martin bought the former home of John Lennon and, by that stage, they had become a powerful partnership in the music industry, launching a publishing company called Martin-Coulter Music, and signing other songwriters, including Van Morrison, Christy Moore, Midge Ure and BA Robertson.
A gregarious character, Mr Martin enjoyed himself when was the guest of honour at the Dufftown Highland Games in 2015, attending as a favour to new chieftain Alex Grant.
He said: "I had never been to a Highland Games before so it was a learning experience for me, but I thought it was terrific.
"I especially enjoyed watching the tug of war, as it brought back memories of when I used to do that myself in the Boys Brigade.
"And I loved the Highland dancing displays as well."
Mr Martin was awarded the Gold Badge Award, for services to the music industry, by the British Academy of Songwriters, Composers and Authors in 2009.