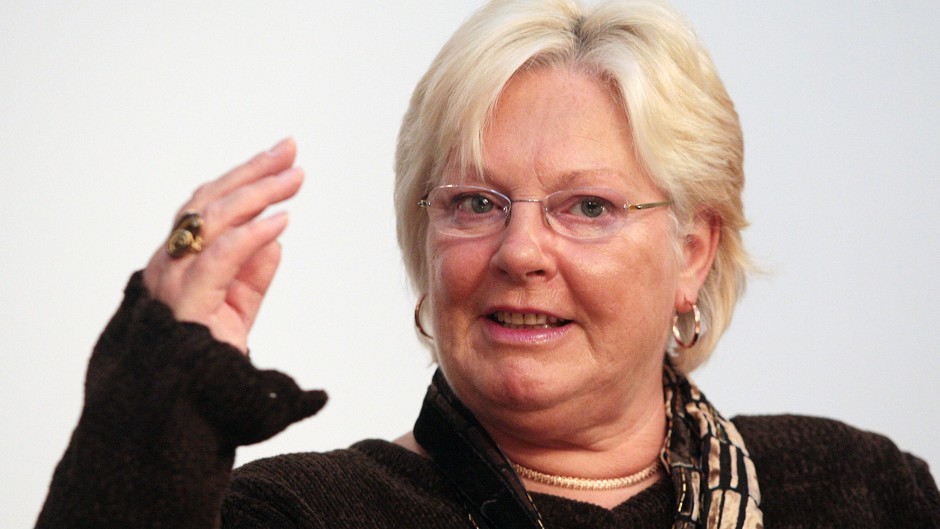 A public appeal has been launched to fund a battle bus in memory of the late right to die campaigner and independence stalwart Margo MacDonald.
The former independent MSP's widower Jim Sillars is urging people to donate money to the "Margo Mobile".
He plans to travel across Scotland to ensure his wife's "voice and ideals" continue to be heard in the referendum campaign between August and polling day on September 18.
The 70-year-old, who was suffering from Parkinson's Disease, died on April 4.
Mr Sillars said he wanted the mobile campaign vehicle to tour housing estates and communities across the north and north-east as a "testimony to Margo's political legacy".
The former SNP deputy leader said the crowd-funding project would allow campaigners to make the case for independence in a way she would have "relished".
Mr Sillars, who lives in Edinburgh, said: "We had plans to turn the living room into a TV studio and make a video on April 16 because we did not expect her to die so quickly.
"I am determined Margo will take part in the referendum because she had a lot to say."
Under the plans, the Margo Mobile would tour with a minibus transporting a team of activists who would work in co-operation with local Yes campaign groups.
Leaflets and accompanying campaign material setting out the case for independence would feature insights and comments from Ms MacDonald.
Mr Sillars said he hoped to raise between £30,000 and £40,000 to cover all the costs which will include hiring a driver and hotel accommodation.
"Some of Margo's admirers have already contributed to the project," he added.
"But I urge all those who supported her, were inspired by her and wish to secure her legacy by ensuring a 'yes' vote, to make a financial contribution to the Margo Mobile"
It emerged last week that the pro-UK campaign group Better Together had raised £2.4million in the last six months in comparison to just over £1.1million for Yes Scotland.
Mr Sillars said: "This project will allow ordinary voters to redress the balance, by contributing whatever they can manage."