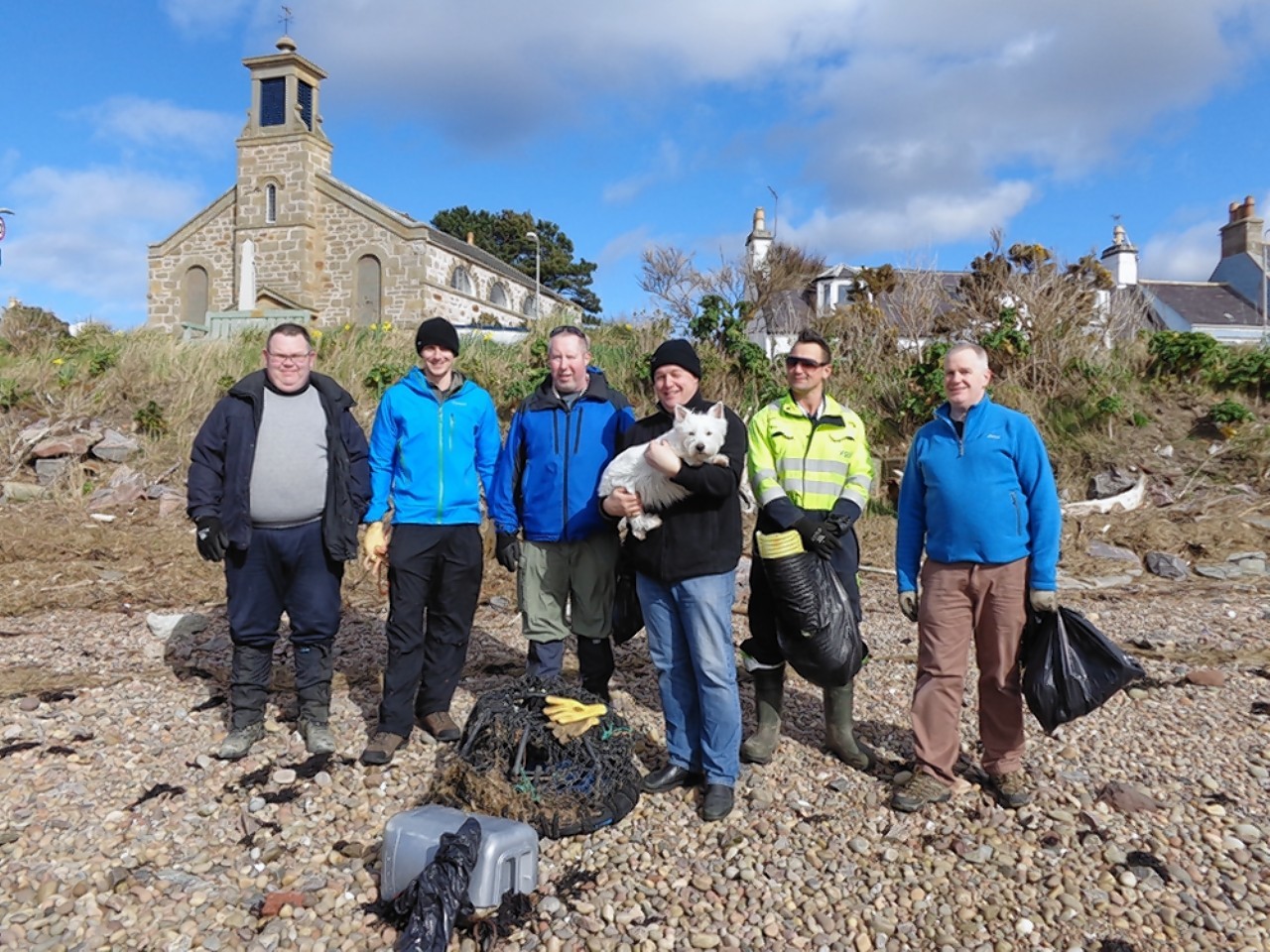 A team of electricity engineers were given a helping hound during a recent Moray beach clean, when Bonny the West Highland Terrier provided some four-legged backup.
Bonny, who belongs to SSE transmission team leader Gary Matthewman, helped him and his colleagues to sniff out debris along Burghead Bay during a recent litter pick.
The beauty spot is part of an 11-mile stretch of sands that includes Findhorn Bay, Roseisle Bay and Burghhead Beach and the 18-month-old Westie enjoys daily strolls along the coastline, which is a popular spot for local dog walkers.
The engineers, who all work on the nearby Blackhillock substation development outside Keith, joined forces with environmental group Surfers Against Sewage for the event.
Mr Matthewman said: "Over the winter the strong winds and tides wash up litter onto these beaches.
"We work in the nearby area and see this stunning scenery on an almost daily basis, so we want others to appreciate it too.
"We saw helping to clean up the shoreline as a great opportunity for us to give back to the community we work in.
"Bonny loves it along Burghead bay, and she provided some moral support when we were flagging on the day, as well as picking up the odd stick."
The cleanup was part of a nationwide Big Spring Beach Clean project – during which 5,000 volunteers tackled litter on 150 of the country's seafronts.
It's not the first time SSE has celebrated its four-legged frienships. Earlier this year two German Shepherd puppies were named after the company engineers who went above and beyond to save them from freezing to death in stormy weather.
The pups were officially registered as Bill Collie and Keith Hay in recognition of the workers who battled the conditions to deliver a generator to their farmhouse at Mulben, near Keith.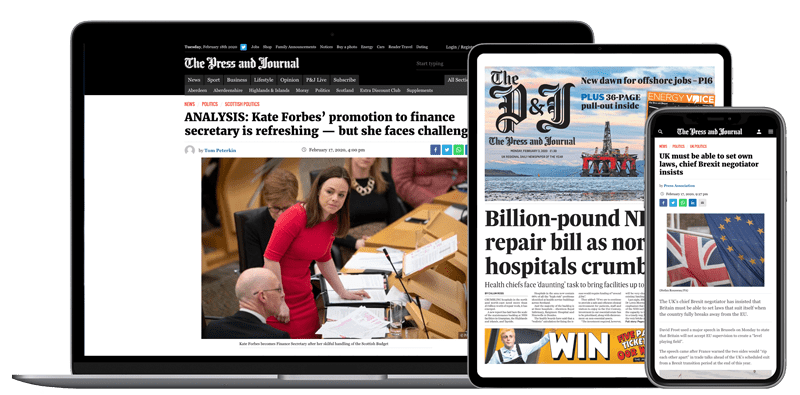 Help support quality local journalism … become a digital subscriber to The Press and Journal
For as little as £5.99 a month you can access all of our content, including Premium articles.
Subscribe