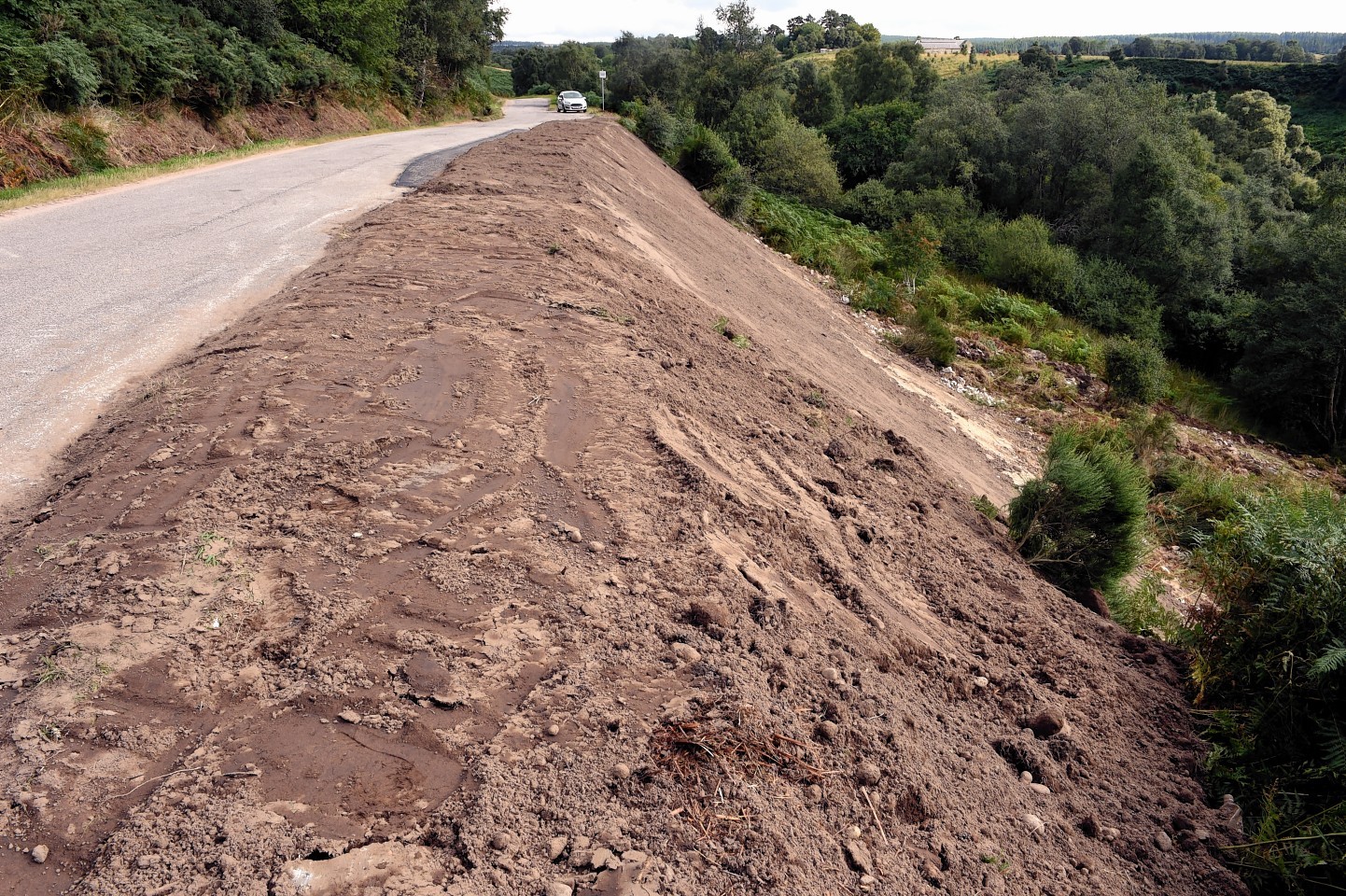 A rural Moray road has been reopened after a landslip caused a stretch of its verge to collapse.
Torrential rains last Tuesday battered the C13e route between Dallas and Knockando to such an extent that a 65ft section of carriageway crumbled into ruin.
The road was closed the following day, forcing drivers travelling between the two villages to endure a 15-mile detour around Archiestown, Rothes and Elgin.
Moray Council yesterday announced that commuters' 10 day ordeal was over, and the road had been repaired and reopened.
Last night Speyside Glenlivet councillor Pearl Paul said the recent good weather had played a role in ensuring the route could be repaired quickly.
Mrs Paul said: "The road was obviously not safe, and it was clear the council had to do something about it fairly quickly.
"It's just lucky that there wasn't any further heavy rain as that could have seriously delayed the repairs.
"It's a good thing that road workers did act so quickly and I just hope not too many people were disadvantaged while it remained shut.
"It was quite a substantial journey that folk had to take to get from Dallas to Knockando, or vice versa."
The council's roads department had to ferry about 800 tonnes of material to the area in order to mend the damaged stretch, and some minor improvement works still have to be done.
A Moray Council spokesman said: "The repairs required quite a considerable amount of material, which was sourced from New Forres Quarry near Rafford and Bluehill Quarry at Craigellachie.
"We are grateful to regular users of the road for their forbearance during the closure."
The landslip occurred two miles south of Dallas, near Aultahuish Bridge.
Though local access to farms and properties on either side of the affected route remained in place, the road was closed to through traffic from last Wednesday until yesterday afternoon.